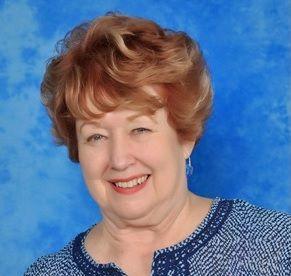 Nancy Mathews
Realtor®
North Hills Office

Call Agent
Text Agent

Enthusiastic and Fun
With 50 years in the real estate business, I've experienced it all! At the start of my career, I was the top agent for seven years before starting Northwood's first Relocation Department and becoming the Relocation Director – a position that I held for five years.

I was then promoted to the North Hills Office Manager overseeing over 100 agents and increasing the office's revenue to be the top producing office for the company.

I have continued to be a real estate agent for my friends, family, past clients and referrals when needed by staying up-to-date on all the latest tools and trends. I have seen styles of houses change meet one floor master bedrooms for ease of living and gorgeous townhouses, so there is no outdoor upkeep. The trends have changed greatly since I first started, but they change to match the times.

My hobbies are singing in the choir, playing bridge (2 points away from being a Life Master), and I love to entertain. I've been told that I am an excellent cook! I am a season ticket holder for the Broadway Series, Pittsburgh Public Theater, and the Pittsburgh Symphony Pops. My two poodles, Sadie and Amy Sue, keep me busy in the neighborhood as they love to go for walks in the warm weather.

If you are interested in buying or selling your home, contact me to get started. With my experience and expertise, I will help you find your dream home! I always have time for my clients.
I Thoroughly enjoyed helping my friend sell a beautiful big home in Fox Chapel. It was fun.