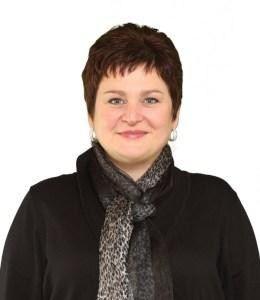 Lorraine Marak
Realtor®
North Hills Office

Call Agent
Text Agent

(7 reviews on Zillow)

 Credentials/Experience:
 
* 15 years of experience in the real estate industry.
* Extensive knowledge of financing options and the closing process.
*Â Full-time agent with a flexible schedule to accommodate clients.
* Dedicated to helping you market your property to its fullest potential.
* Committed to helping you find the right home for you and your family.
 
Insight/Personal Statement
 
They say if you can do something that you love for a living, then it's not really work, it's a joy.  This describes my situation as a Northwood agent.  I have a passion for working with families, helping them to find a great home to fit their life at this time, or helping them market their home when it is time to move to the next step in their life's journey.
 
Testimonials
 
*Â  Lorraine made this process such a great experience. We really couldn't have done it without her. She is straight forward and honest when showing homes, as well as hopeful and excited with you during the process! During our search, we ran into almost every crazy problem you could possibly imagine. We really had the worst luck. It was just one thing after another. We had so many unexpected problems come up, even with the house we finally closed on, that without Lorraine, I doubt we ever would have made it to closing. Even during closing, she was the one who found an error in the numbers from the bank where we had been charged too much! I never would have noticed. She is exceedingly professional, available, knowledgeable from her years of experience,
and she has wonderful contacts for home inspections and labor. She is just an amazing lady. Truly a "real" person. I HIGHLY recommend Lorraine Marak!
 
*Â  Lorraine was not recommended to us, but we started working with her when we inquired about a specific property listed on
Zillow
. I can say after working with her I would have no hesitation at all in recommending her to anyone looking to purchase a property or home. She was nothing but professional throughout our entire process. The home we were looking at was a foreclosure listed through an online auction site (Hubzu.com). We had been looking for homes on our own for over 6 months and when we found this home were disappointed that it wasn't available for conventional purchase or even a conventional REO. But, Lorraine navigated the hazardous waters of purchasing through Hubzu and helped ease some of our worries along the way. I can honestly say if it wasn't for her we would have walked away from the deal because of the tactics used by Hubzu. Lorraine contacted Hubzu support multiple times to clarify poorly written contract terms as well as having her lawyer look over the contract for us. She also researched and found many comparable properties even though few existed because of the acreage with the property we were interested in. These comparables helped provide us with a great understanding of the value of the property before the bidding process. In addition she researched past records and rights for the property. She was nothing but accommodating in meeting us at the property to allow access for multiple inspections. And at one point when we were about to walk away she showed us some great properties that were exactly what we were looking for as alternatives. In the end we knew this was the home for us we knew Lorraine was the one to see us through the tumultuous process. I cannot offer enough of a glowing recommendation for her. I have and will continue to recommend her to anyone in need of an experienced and caring realtor to help guide them through the home buying process.  

 
Meet Lorraine 
 
Lorraine is a lifetime resident of the Pittsburgh area, currently living in McCandless. She has 3 shih Tzu dogs whom she considers her children, Maxwell, Sophie and Jackson. Lorraine loves to unwind by crocheting while watching her favorite Pittsburgh sports teams.