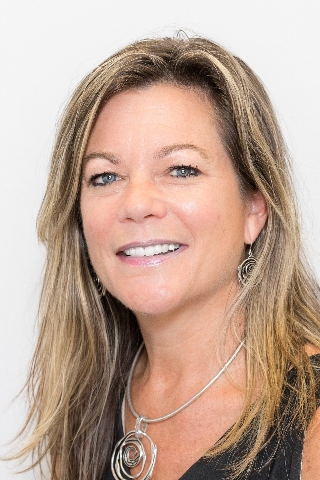 Libby Krepps
Realtor®
Hampton Office

Call Agent
Text Agent

(2 reviews on Zillow)
https://libbykrepps.thepreferredrealty.com/
Libby Krepps's Client Testimonials
She did an outstanding job based on the issues presented to her. We were moving from Florida to Pa and had to rely solely on her expertise to find us a suitable habitat. She not only went out of her way but daily but more than that she hit a home run finding us the best place possible. I would suggest that anyone looking for an agent to definitely give her a call. I guarantee that you will not be disappointed.
~ John S Slagel
She was tremendous!!! Libby was always right on top of everything during the sales process. She was always available to take my calls or would return my calls promptly. Libby is very knowledgeable at her profession. I would Highly Recommend Libby and Berkshire Hathaway to anyone I know. Thank you for making the sale of my property easy and for the quick sale. [FIRST NAME REMOVED] Tegge
~ M.W.T.
Libby was an exceptional help in the whole process of selling my home. She is courteous, knowledgeable and very helpful in any question or concern I had and I would recommend her to anyone who is either buying or selling a home. To me, she went beyond what I anticipated a realtor would do especially as I had no experience in selling a home before.. I highly recommend her.
~ E.J.T.
Libby was amazing and i was so very pleased with how she handled the sale of my home from start to finish. She followed through with everything she said she was going to do and I really appreciated how she took into consideration that this was my home of 20 years and I had a lot of memories mostly being a single father of 2 raising my son and daughter here. During the process of selling my home if i had a question she was right there to answer no matter what it might have been. She made me feel as if i was her only client and selling my home was her number one priority. To say that Libby Krepps is good at what she does is an understatement....She is the BEST at what she does and i would highly recommend anyone that is looking to sell their home to give Libby the opportunity to make your home selling experience what she did mine!!! Thank you Libby Krepps!
~ Brian D. Koegler
Everything. I liked everything. Libby is at once professional, friendly, flexible, understanding, intelligent, kind, and fun. She has a knack for understanding the weird situation a buyer is usually in when they are trying to find the right space, the right location, the right price and sometimes everything seems to be going wrong. Those are the times when Libby's heart, experience, and personality really combine to save the day. I cannot express how grateful I am to her and for her.
~ K.P.M.
We are from Colorado and we purchased an investment property with Libby. We trusted her so much that we made this purchase without seeing the property. She was on top of all aspects of the purchase. She went to the house inspection on our behalf. Libby went above and beyond what a realitor does!
~ E.L.
Libby was very flexible, informative and helpful throughout the entire process. It was the second time my wife and I worked with her and we will definitelly be back in the future!
~ A.Z.M.
She was very patient with me and assisted me with meeting all of the needs I was looking for in my first house. She also knew I was indecisive and provided me tailored guidance and would ask me what I liked and what I did not like in every house we looked at, so she could get a better idea as to what I may want. I really enjoyed working with Libby and would highly recommend her to anyone else looking for a real estate agent.
~ L.L.J.
Was able to complete sale in less than 30 days. Was able to perform all paper work electronically and efficiently without disturbing my work schedule.
~ D.H.P.
the attention to every detail all questions answered very quickly and the service was outstanding. what can be a stresfull or unpleasant experience buying a house was proven to be simple and stress free. Libby is an outstanding realtor and when ever the need would arise would call no one else. thank you
~ Michael A Kotchey
Libby is one of the most kind, thorough and down-to-earth people I have ever had the pleasure of working with.
~ Kristin T Oreszczyn
The service I received from Libbey was great. She listened to what we wanted and stayed within our budget. She was always available when there was a property we wanted to see. We had other agents and would tell us they can show us property in week to two weeks and of course they were sol before we even had a chance to see property. If we had a question is she didnt know the answer she would find out and let us know.
~ A.D.H.
Libby was super helpful and calming throughout the process. I definitely plan to recommend her to friends and family in the area.
~ Stephen V. Sciere
Libby was fantastic!! She made our first-time home buying experience as easy and low stress as possible. All of the recommendations she made were very helpful and I look forward to working with her again some day!!
~ Morgan E Jessup
Libby was fantastic. She was patient, helped me to see what my "must haves" were in a way that helped make the purchasing process easier, and she was my staunchest advocate during the closing process. I could not have asked for a better Realtor - and have actually already recommended her to friends.
~ P.E.W.
Libby was very personable and anticipated our needs throughout the difficult closing process for our property.
~ M.E.C.

03/11/2014 - kermit58
Bought a home in 2014.
Not only did Libby help me buy a home, she helped me sell my old house and did so in an excellent and professional manner. She was available by phone, text and email whenever I needed to have questions answered. A wonderful realtor and a down to earth person.