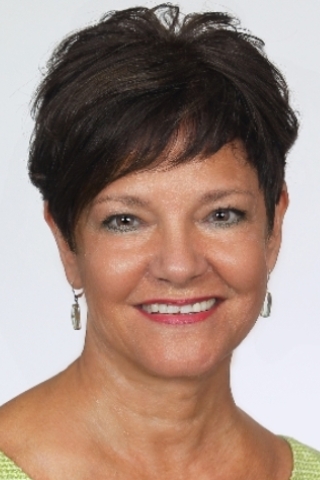 Sondra Keith

- Sales Director

Realtor®

New Castle Office


Call Agent Text Agent

(13 reviews on Zillow)
sondrakeith.thepreferredrealty.com


Sondra Keith's Client Testimonials
She was excellent. Made the process easy to understand and help with everything every step of the way through.
~ S.M.

04/27/2020 - travel428whac
Bought a Single Family home in 2020 for approximately $200K in New Castle, PA.
Sondra is extremely professional. She hears her clients when they discuss what they're looking for in a real estate option. She is very quick to respond to questions. If she doesn't have the answer to your question, she will find the answer. I would highly recommend Sondra Keith any day.

10/14/2019 - paggas
Bought and sold a Single Family home in 2019 for approximately $350K in Butler, PA.
My husband and I had the pleasure of working with Sondra during a purchase of property and sale of our home, I am so happy we did. Her patience and reassurance with me in such an emotional time, was priceless. Sondra was amazing through the whole process, she always answered and responded quickly. You can't go wrong with Sondra, she is a wonderful realtor and an even better person. I couldn't have gone through it without her.

08/26/2019 - julibaumgarner
Bought and sold a Multi Family home in 2019 for approximately $250K in New Castle, PA.
Sondra was amazing. She anticipated problems and had multiple solutions. She is thoughtful, kind, and diligent. I feel very fortunate to have had her as my agent, throughout the selling and buying process.

07/30/2019 - kerrifleeson
Bought a Single Family home in 2019 for approximately $100K in Hillsville, PA.
Sondra was wonderful! We are first time home buyers and she took the time to go over every detail with us. She truly takes very good care of her clients! She negotiated for us and most definitely "had our backs" when it came to any concern we had with the property. She was wonderful with our 7 year old, and even bought him a sign for his new bedroom door, complete with a shark on it. Sondra and our son had an in depth conversation about what he wanted his room to look like LOL. I can't say enough about how amazing she was during the home buying process. I will recommend Sondra Keith to everyone I know! Beautiful person inside and out!

04/25/2019 - Douglas
Bought and sold a Single Family home in 2018 for approximately $125K in Hermitage, PA.
Sondra is easily one of the best around. Sondra was our selling agent when we decided to downsize and was also our buying agent with our new, smaller home. In order to get the full scope of Sondra's professionalism and expertise, please read about our different experiences with her:Buying:We were, admittedly, clients that required a considerable amount of time and effort on her part. Moving from our forever home we built into a smaller, more reasonable home for our downsize was difficult. We no longer needed the space or to try to upkeep the land the house sat on. We had grown so accustom to our house over the twenty or so years that moving to anything else felt impossible. Sondra showed us well over 40 homes and did it all with a smile. She was truly the height of professionalism, courtesy, and just the right amount of stern realism. When we did finally find a house we could see ourselves growing old in, Sondra did everything she could to make sure the process was as smooth as possible. She did fantastic negotiating, she uses a top-grade home inspector and she was meticulous with contract details and deadlines. We cannot recommend Sondra highly enough.Selling:As I have said, moving out of our dream home was difficult. We knew the time was right, but that didn't make it any easier. Sondra used a great photographer to really capture the time and dedication we put forth to keeping up our home. The pictures were clear and crisp and provided a very realistic sense of space (not all agents are so forthright). The process took a minute, as our house wasn't the right fit (price, size, or otherwise) for everyone. Nonetheless, she perceived and worked tirelessly to advertise our home, hold open houses, and find people we could feel good about selling to. She found some great clients (a growing young family) to look at our home and we know they are going to grow to love it as much as we did.All and all, buying and selling were two of the most stressful processes we have ever undergone. Building our dream home was nothing compared to this transition. There was never a moment that we had to wonder about Sondra's intentions, her interests, or her dedication. She was truly exceptional in all fields and we could not be more thankful to have had her. Sondra has been a realtor with our family for years, helping our daughter and her family find their first home; helping us with the biggest transition of our lives; and now helping my son and his wife find the perfect home with a baby on the way. I promise that neither of these two processes is easy and if you have the opportunity to have Sondra on your team, you won't regret it.

04/13/2019 - user0535046
Sold a Single Family home in 2019 for approximately $75K in New Castle, PA.
I highly recommend Sondra as an agent. Her attention to detail from the moment she listed the house to the marketing of the home which sold in less than one week did not go unnoticed. She is professional, knowledgeable and a pleasure to work with. I look forward to doing business again with Sondra

11/04/2018 - zuser20181027202410884
Bought a Single Family home in 2018 for approximately $50K in Volant, PA.
SONDRA ANSWERED THE PHONE ON THE FIRST CALL. SHE WAS VERY PROMPT AND KNOWLEDGEABLE. I LIKE THE FACT THAT SHE LISTENED TO ME CLOSELY AND WENT OVER AND ABOVE WORKING FOE ME ANS CLOSING THE DEAL.

01/22/2018 - user882024
Bought a home in 2018.
My husband I would not have purchased this property without her. The seller would not respond. I called Sondra Keith and not only did we view the property the same day we also submitted a offer. There was false information given on the property, if it wasn't for Sondra to have went and done research on the property herself and found these errors prior to closing we would not have closed. She is on top of it and my husband and I couldn't be more grateful to her. Not only is she the best agent I have ever encounter I also feel I acquired a friend. Sincerely Vikki Galati

12/19/2017 - trskelley39
Bought a Single Family home in 2017 for approximately $100K in West Middlesex, PA.
Sondra is extremely professional and I would highly recommend her to anybody who is looking to buy or sell a house! She isn't in it just for the money, it's what she loves to do! She helped me and my husband for like 7 months without ever complaining to find the right home for us and our new baby girl!!! Ohhhhh and she has an amazing personality so that's always a plus and makes it 100 times easier!!!

11/22/2017 - mitchkyko
Bought a home in 2017 for approximately $125K.
We wanted to look at a certain house , I called her that day and said we also wanted to look at another house too . She called me back and said we could look at the second house after the first one. Good thing too , because that's the one we ended up buying . We are very pleased with her tenacity and work ethic , and will recommend her to others looking for a Home .

06/28/2017 - kaitebarr10
Bought a Single Family home in 2017 for approximately $50K in New Castle, PA.
Sondra was a very dedicated agent, went over and beyond expectations. You asked, she delivered. When looking for a place , we were getting doubtful, but Sondra never gave up she looked and looked until she found the house we loved. Highly recommend to anyone looking to buy or sell!!!

06/28/2017 - Doug Allison
Bought a home in 2010 in Liberty Ridge, Renton, WA.
Sondra was a pleasure to work with. She listen to our wants in a home and a budget we wanted to stick to. She never showed us a house above our budget. Sondra always contacted us back on any questions or concerns we had. Glad we had her as our agent.

02/12/2017 - Gloria Mcclure
Bought a multi family home in 2017 in Sunset Park, Brooklyn, New York, NY 11220.
So I contacted Sondra Keith from one of those houses that she had listed on Zillow. Let me tell you, this realtor is amazing. Not only did she get back to me in remarkable time , She was very professional about it. I kept taking properties out of the list and adding new ones in. And she was very accommodating with it all. I would recommend her to anyone who is looking to buy or sell a house in the State of Pennsylvania. Thank you so much Sondra

02/12/2017 - zuser20160309142659891
Bought a Other home in 2017 in Bay Ridge, Brooklyn, NY.
So I contacted Sondra Keith from one of those houses that she had listed on Zillow. Let me tell you, this realtor is amazing. Not only did she get back to me in remarkable time , She was very professional about it. I kept taking properties out of the list and adding new ones in. And she was very accommodating with it all. I would recommend her to anyone who is looking to buy or sell a house in the State of Pennsylvania. Thank you so much Sondra