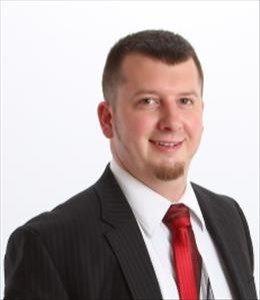 Justin Kalnicky
Realtor®
Penn Hills Office

Call Agent
Text Agent

(2 reviews on Zillow)
The best method of contact is my cell phone via text message or phone call.(412)-337-4754 If you would like to email me. justinkalnicky@tprsold.com
Justin is a licensed Real Estate Agent in the state of Pennsylvania. Born and raised in Bethel Park and currently resides in Monroeville, he has a understanding for the different communities throughout the greater Pittsburgh area. He always strives to maintain a professional and courteous relationship with all clients through the real estate transaction process. As you move into the next chapter of your life, whether buying or selling your home, he is excited to get to know you and your family and make this process as smooth as possible.
Justin is no stranger to the home buying process as just 7 years ago he married his lovely wife and the two began this process together. He felt an instant connection to his realtor and wants to ensure others have a similar positive experience during what can be a stressful time in their lives.
Justin has many years of management experience that has guided him to deliver excellence in customer service. As one of his clients you can expect kindness, respect, understanding, fair treatment, all communications in a timely manner, and most importantly your confidentiality will be upheld.
Community service is very important to Justin and this is exemplified through his giving of his time to help build homes in Kentucky and mentoring youth in learning to do so as well for 2 week every year. As an Eagle Scout, he enjoys volunteering with the boy scouts at camp and supporting a great organization that he himself benefited from. At the end of the day Justin enjoys returning home to his wife and children (Eva born April 2019 and his dog) and spending quality family time with them.
My Certifications
Preferred Masters Accreditation