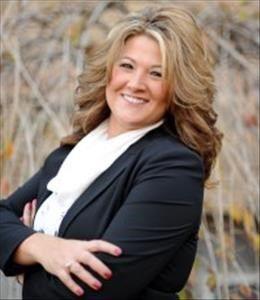 Anyone can live in a house, but I want my clients to find a home. After all, I know what creating a home means, not just for myself but also for my two grown children and for my husband of 25+ years. A home is a place where we make memories, a place that keeps our growing families safe and serves as a refuge after a hard day's work. And only a skilled real estate agent can help clients find the right "home." If you are looking for that special place and need a helping hand, I am the agent to contact.
Whether you are searching for your first or third home, I promise that I will look out for your best interests, just as I would for those of my own children or any other family member. Because to me, my clients are like family.
My enthusiasm to help you is equally matched with years of experience in negotiation and leadership. For over fourteen years, I worked for a professional services company that supported the federal government. Through hard work and dedication, I worked my way up to management. Serving in that capacity for more than eight years, I loved helping my employees and coworkers reach their full potential. And with between 15 to 80 employees, I had many opportunities to witness those amazing changes. I bring that same level of dedication in helping my clients find homes.
Without a doubt, I will work hard to assist you in buying that perfect house, selling the one you currently own, and meeting any of your other real estate needs. So, don't wait any longer. Let's start the next phase of your life!

Welcome home!