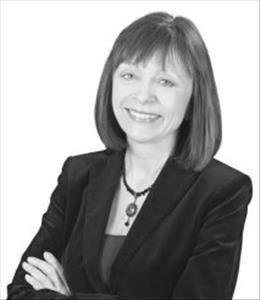 GETTING TO KNOW ME ...

An artist at heart, I view the world around me through the eyes of possibility.

A native of Pittsburgh, I moved to Philadelphia and then on to North Jersey, just outside of Manhattan, before returning to Pittsburgh 15 years ago. Having lived in many houses, I fully understand the stresses of selling, buying and moving.

Understanding that one size does NOT fit all has been the guiding force in all my career endeavors. As a K-3 teacher in NJ and then a kindergarten teacher at the Cyert Center for Early Education at Carnegie Mellon University, I tailored my programs to the individual needs of every student in my classroom. As a Sabika jewelry consultant, I pride myself on helping clients find the perfect pieces to fit their personalities and lifestyles. As a Real estate investor, I redesign spaces by anticipating the needs of potential tenants. As a Real Estate salesperson, my primary goal is to understand your needs so I can guide you effectively in making choices.

A mother of 2 grown children as well as a teenage daughter and a grandmother of 3sweet baby boys, my life is rich with love. Two rescue pets (a dog and cat) and my partner, Dan, complete my family.

Whether you are buying, selling or just want to learn more about the market, I'll be there for you every step of the way. So please give me a call ...

BECAUSE I'D LIKE TO GET TO KNOW YOU!