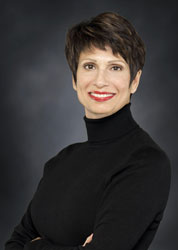 Lisa Giordano
Realtor®
North Hills Office

Call Agent
Text Agent

(1 reviews on Zillow)
lisagiordano1.thepreferredrealty.com/




Lisa Giordano's Client Testimonials
She was always on top of everything and provided me with any and all information on things that I had no knowledge or little knowledge of. Not to mention her great attitude and all the effort and time she put into her job, truly impressive and inspirational.
~ B.A.W.
Lisa was very motivated and knowledgeable and had great marketing. Lisa sold our home in 4 weeks, and Lisa had more traffic through our home in the first week than Burgas had in six months .
~ Jeffrey Kotel
Lisa was very involved in my home search from start to finish; always working in my best interest. I would recommend Lisa for a pleasant home selling/buying experience.
~ Kelene D Mavar
Lisa always responded to me, even the most basic and mundane of questions. She walked me through the process and was honest about what I could and could not afford. She quickly assessed my preferences and dealbreakers and helped me wade through the houses to figure out which one would be the best fit. I LOVE my new home, and I attribute a lot of the success of me getting it to Lisa and her guidance.
~ T.L.S.
Lisa was absolutely amazing to work with. She listened to everything we said and gave us wonderful advice. She didn't try to show us houses out of our price range, and she pointed out things that should concern us in some houses that we never would have thought about. We felt like we were in good hands and never felt pressured to make a decision we weren't 100% about. Even after a house fell through only a week before closing, she never made us feel rushed or anything. She was patient and understanding and truly a delight to work with.
~ N.G.C.
Lisa was great! Very attentive to our needs and desires. Lisa didn't just bring solutions, she cared about our problems and solved those. We would love to have every transaction like this shepherded by Lisa!
~ G.M.
She was extremely professional and efficient. I would highly recommend her and would list with her again!
~ R.M.T.
Lisa did an excellent job in explaining what was needed to get our house ready for sale and once it was ready she had it sold within weeks.
~ P.A.
I had been looking for a home for several years and met Lisa when i was first looking. She always was willing to show me any property at anytime. When it came down to my actual purchase, i felt that she had my best interest at hand and worked diligently for me. I would highly recommend her to anyone.
~ S.P.
Lisa listened, gave great recommendations and helped with the decision on the closing. Lisa is always in a great mood and that makes it even easier to work with her.
~ L.B.
Hello Lisa Giordano is a professional diligent realtor. She made the experience of selling and buying our new home as painless as possible. She handled every detail with finesse and assertion. I would highly recommend Lisa to friends and family that are in the market to buy or sell property. Sincerely Lorie and David Vinson
~ Lorinda M. Vinson
Always available. Very knowledgeable.
~ R.R.
Lisa was very professional, very responsive and very thorough. She knew the market very well and set up appointments. immediately. She sold our home in 3 weeks, which was amazing! We were in the middle of selling our home and buying a new home, Lisa made this process so easy. She cares about you and your family and offers the best advice along the way. Her passion and dedication to this process was superior! I highly recommend her, she is top notch!
~ C.A.E.
Lisa is fantastic! She is is a hard worker that wants the best for her clients! I would highly recommend her to anyone looking to buy or sell their homes.
~ J.T.
Lisa was very professional, personable and thorough. I also likes that Lisa was able to provide us guidance and candid feedback through the entire selling process. Lisa made herself available in person and by phone and always called back when she was busy. I would recommend Lisa to other sellers/buyers!
~ Donnie Burns
Lisa always was available. She spoke in layman's terms. She took a lot of the anxiety out of buying and seller. I would highly recommend.
~ D.M.L.
We only had a small window of time to see houses. Sometimes I would call Lisa with very short notice. She always made sure that somehow she accommodated our time schedule. She was very quick to respond to any communication we had with her. She was very on top of making sure everything that needed done prior to the close was being completed, since we lived in another state. This was our first house we bought & she made us comfortable by even sitting through the closing with us.
~ Gary Allen Davis
I would recommend Lisa to anyone who is in need of a realtor. She was always there for us! We recently located from PA to OH and she gave us advise for the sale of our PA house. She did more for us on our PA house than our listing agent in PA. After she sold us our OH house, we still remain in contact for advise on our new location. Job well done Lisa!
~ Jordan M Anderson
Lisa Giordano was always professional and well informed throughout the process. She was timely with all requests and was available and supportive with timetables and expectations.
~ David C Vinson
We liked her Personality and her Professionalism.
~ Gerald J. Christy
Lisa was excellent. She setup house visits quickly and performed additional market research on request. Being licensed in both OH and PA, made the search for the right home easier since we only needed to work with one agent.
~ John Greenwood
Excellent, conscientious, highly personalized service.
~ M.M.K.
Lisa Giordano was very very helpfull and honest. She was always available when we had a question. Lisa made are first home buying exerience smooth and easy and would highly recommend Lisa to anyone.
~ D.W.
Lisa Giordano is very knowledgeable and helpful. I was extremely impressed by her professsionalism in every situation. Her guidance throughout the sale of our home was so appreciated.
~ J.W.G.
Lisa was very professional, organized and assistive with every detail of our home sale.
~ D.R.
Lisa is very easy to work with; she is very responsive and helpful in what can be a complicated process; she gave us good advice; she has good relationships with other brokers and with complimentary service providers--everything you need and want in a real estate agent. Lisa helped us buy a property and then helped us sell another property, her competence and expertise run the gamut. If you are looking for a top-notch agent, we highly recommend Lisa Giordano!
~ K.S.K.T.
Lisa is extremely professional and yet at the same time down to earth and friendly. She was always willing to set up short notice appointments or send us information on anything that she thought might meet our needs.
~ D.S.
Lisa was very prompt in answering any and all questions. She was able to juggle her schedule to see me when I was available. We were also very happy with her tenacity in working to get us the best deal possible.
~ Christopher Blythe
From the moment we started to work with Lisa, she was proactive in finding homes that fit our criteria / wants and was diligent to set up visits etc. We were very happy and impressed.
~ J.K.
Lisa was a tremendous help during our home buying journey. She was timely in her communication and provided us with honest feedback and pricing expectations. Lisa is an excellent example of what customer service should be. We would recommend Lisa to anyone buying or selling a property.
~ F.S.
great local knowledge, professional, all inclusive, good pre-listing/pre-purchase advice, timely,
~ A.C.
Lisa Giordano is the best! We were relocated due to my job and were unfamiliar with the area. Lisa guided us every step of the way. We had to drive 5 hours with our three small children just to look at houses. Lisa was so accommodating, she even brought our kids snacks and treats! We love Lisa Giordano!
~ James Searcy
She was the best. She saw to all of our needs and found us a beautiful condo. I will recommend her to anyone I know who needs realty services.
~ H.G.

09/26/2016 - Tdfourfamily
Bought a Single Family home in 2016 for approximately $225K in Pittsburgh, PA.
Lisa cared about the welfare my family. She made the home buying process easier to understand, and she answered my family's questions and was patient with us. She was awesome from beginning to end!
Lisa Giordano is a caring and committed Realtor. She is at all times professional, yet approachable, and has an excellent working knowledge of her profession and the Ohio/Pennsylvania real estate market. Working with Lisa was a joy and we look forward to future transactions together. Phyllis Knoll & Bill Vuiller
~ Phyllis Knoll
Northwood Realty Service did an amazing job with providing me an agent who was hardworking and patient in the process of finding my first home. Lisa made my whole experience enjoyable and fun! I am in LOVE with my new house!
~ K.B.
Lisa was excellent. She setup house visits quickly and performed additional market research on request. Being licensed in both OH and PA, made the search for the right home easier since we only needed to work with one agent.

~ 7/6/2018