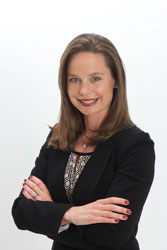 Michelle A. Bender
Realtor®
Cranberry Office

Call Agent
Text Agent

(12 reviews on Zillow)
michelleabender.thepreferredrealty.com

Michelle A. Bender's Client Testimonials

01/21/2020 - danielle rene333
Bought a Single Family home in 2019 in New Castle, PA.
Bought our first house in October 2019 and we didn't even know where to start-Michelle walked us through EVERYTHING. She made sure we understood everything. If she didn't know an answer, she would do her research and find us one. She was always available when needed and worked around the clock. She never pressured us and never made us uncomfortable in any decisions. She helped us set up the home inspection, found us a lender, home insurance, etc. She crossed all her T's and dotted all her I's so that closing went smoothly. She's super friendly and easy to talk to. Absolutely recommend her.
She was absolutely wonderful to work with, giving guidance and offering suggestions as needed that would increase likelihood of quick sale.
~ J.D.
Very professional and dedicated in providing excellent service to us. Very attentive to our needs and went well beyond her responsabilities in making sure that all aspects of the business and personal aspects of all concerned were met. We would definitely recommend Michelle and your company to anyone interested in soliciting your services.
~ Victor Irigoyen
Michelle was very helpful in suggesting how to stage my home. I do believe that the suggestions she made helped to sell my home. She made it very easy to sell my home and she sold it very fast. I appreciate all she did for me.
~ D.D.
Michelle was right on top of everything. Michelle did an excellent job and would definitely recommend her to family and friends.
~ J.L.
personalized care, went beyond expectations
~ W.D.S.
She was very helpful. She got everything done in a timely manner and she was always there at all hours to answer any questions I had
~ B.D.
She always listened to us when we had questions. Always put the extra effort into every aspect of whatever she does. She will work hard to either find the right home for you or get the best buyer for your home. Michelle is a great person and offers the personal touch to assist with the sale or purchase of your home. You can trust her honesty and integrity.
~ R.L.
She kept us well informed of the status and process of selling our home and buying our new home. Michelle effectively explained the selling / buying process. Michelle was very professional and her guidance through the whole process made it stress free.
~ C.R.P.
She kept in constant contact with us keeping us informed of every step, making the home buying experience easy. She did a great job of explaining all of the paperwork and each step. Highly professional.
~ A.P.
I liked everything about Michelle. She is very professional and polite and very easy to work with. She did an awesome job for me!
~ D.C.H.

05/02/2017 - dizee7
Sold a Single Family home in 2017 for approximately $200K in Valencia, PA.
Michelle is an excellent real estate agent. She is very detailed oriented and has great ideas and tips to prepare your home for selling. Michelle, always got back to me in a very timely manner. She is very friendly and very professional. I would 100% recommend Michelle to anyone to sell their home. She is an awesome person as well!
Michelle was extremely helpful, knowledgeable, and accessible when I was selling my home and purchasing a new one. She took the time to explain the steps in an easy-to-understand manner and was very attentive to details. She made a stressful time easy and fun. Michelle is a great person and I highly recommend her services!
~ Jaime Halaszynski

12/01/2016 - rlk53099
Sold a home in 2016 in Adams, Mars, PA 16046.
Michelle is a great agent that goes above and beyond for her clients. Along with being extremely organized and dedicated, she is also very knowledgeable about the area and the market. She convinced us to list our home for more than we thought it would sell for and she was right - we had multiple offers the first weekend and ended up getting slightly more than the asking price. Michelle was always there for us throughout the process, from communicating with us in regard to showings and providing feedback to giving advice on staging our home. Whenever we had a question, she was just a text away and quickly responded. I can't recommend Michelle enough to anyone looking to buy or sell a home.

08/23/2016 - zuser20160202113605291
Sold a Single Family home in 2016 for approximately $150K in Baden, PA.
First things first, in today's day and age it's hard to find people with good work ethic and Michelle's is one of the hardest most dedicated agents out there. I'm a single man with zero taste in style or colors and she was always more than generous to stop over during the remodeling of my house to sell, she helped me out with colors and staging. I think without her knowledge of the real estate game and her unique skills on staging a home my house would have never sold in 4 days like it did. I highly recommend Michelle for all your real estate needs and I promise you will never be sorry. Michelle it was an honor working with you on the sell of my home, I appreciate how you laid all the details out in a way that I could understand and the most important thing to me was all I had to do was enjoy the experience and I knew that she had my back because you honestly cared

01/14/2016 - tim liparulo
Sold a home in 2015 in Cooperstown, Valencia, PA 16059.
We had a very positive experience while working with Michelle during the sale of our house. Some her more noticeable strengths include communication, flexibility, work ethic, and enthusiasm. She pays attention to detail and truly understands the buying/selling process. She even caught a financial mistake that the attorney missed at our closing! I would definitely choose Michelle again for this process.

01/14/2016 - madisynsnana11
Sold a Single Family home in 2015 for approximately $250K in Cranberry Twp, PA.
Michelle is a very sincere, highly dedicated individual and we were very pleased with how she handled the sale of our residence. I would highly recommend Michelle for any real estate needs someone might have.

10/14/2015 - deharmon2003
Sold a home in 2015 for approximately $225K.
Michelle Bender, who works for Mars Realty in Mars Pa. worked on the sale of my home in Valencia, Pa. Michelle was extremely knowledgeable about the local market trends at the time i listed my home with her. She was responsible for giving me insights into setting up my home to make it more pleasing to the eye and helping me set the listing dollar amount based on the current market. Michelle had a full price buyer for my home within a month and half of listing with terms that benefitted both the buyer and myself. I highly recommend Michelle because of her exuberant personality, superior knowledge of the real estate business and the extra effort she put toward every detail of the listing and sale of my home.

12/08/2014 - mrpatsi5
Bought a Single Family home in 2014 for approximately $125K in New Brighton, PA.
It was a pleasure working with Michelle selling and purchasing my homes. She worked very hard, kept me informed of everything and was just a real pleasure to deal with. By far the best I have dealt with in the realty business.

08/13/2014 - janele makin
Showed home in 2014 in Hampton, PA.
Buying your first home can be an overwhelming and intimidating process. However, having Michelle as my agent, I know I'm in good hands. She has spent countless hours combing through properties that match my wish list, all while staying within my budget. She is thorough and really goes the extra mile to make sure I'm getting the most bang for my buck! She is honest, reliable, and knowledgeable and most importantly, has made finding and buying my first home a stress free and enjoyable experience.