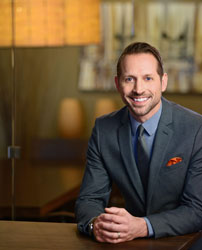 Andrew Belonzi
Realtor®
Hampton Office

Call Agent
Text Agent

(23 reviews on Zillow)
https://andrewbelonzi.thepreferredrealty.com/



Opening doors to a better tomorrow. Building, Buying or Selling...YOUR dream is MY mission. Contact me today and let's get started!
MY SPECIALTY AREAS OF SERVICE
Allegheny County, Butler County, Beaver County with a strong presence in the city of Pittsburgh, Hampton Area, Shaler Area, North Hills, and Southern Butler County communities.
Why buyers and sellers choose me as their professional resource in real estate...
As a
client-driven
Realtor
, it has always been my goal to make my clients as comfortable and informed as possible throughout each phase of the home buying and selling process. It was with much excitement that I first entered into the field of real estate (licensed since 2010) and my motivation to exceed customer expectations continues to help me champion great client and community relationships. A
Proud Pittsburgher
since birth who loves promoting our great city, I'd love to grab a cup of coffee or a beer with you to talk more about what makes Pittsburgh a wonderful place to work, play, learn, innovate and raise a family!
As with any home, the strength of its foundation will determine how well it withstands over time, right? Well, it's my mission to continuously build my real estate career on a foundation of honesty, trust, and personal relationships so that at the end of the day, I have not only earned your business, but also your respect and referral. I invite you to read past client testimonials who recently bought or sold with a smile on their face…
because Andrew Belonzi Knows Homes.
Everyone needs a work-life balance, right? Here's a little more about me as a husband, father, and friend...
I have
over 28 years of Sales and Client-First Service experience
in real estate; advertising/PR; small business ownership; government contracting; and the food industry. A solid work ethic has been ingrained in me since birth, compliments of my parents and grandparents. I've worked a full-time job since I was 15 years old, later graduating with
Summa Cum Laude honors
and a
Bachelor's degree from Slippery Rock University
(2000). Pursuing a passion for real estate, I went on to graduate the
Career Growth Real Estate Academy
, became licensed in 2010 and followed course with the completion of
Northwood Realty Services Management Apprentice Program (MAPS).
I later enjoyed time as an Agent Mentor for newly licensed salespersons in my office, sharing industry knowledge and the nuances of real estate during their initial transactions.
I currently reside in the beautiful
Brighton Heights/Northside neighborhood
and have lived in the vicinity of the North Hills/Cranberry Township my entire life. Active in my community, church family and various intramural volleyball leagues, I find ways to keep productive, healthy and happy. My
real
full-time job is being a father in a house full of girls.
My amazing wife, Jessie, and I have four, that's right, FOUR beautiful daughters, Kyrie (19), Jaylin (17), Sophie (11), and Scarlett (the boss of us all) is 3!
I try to live each day, personally and professionally,
leading by example
. Powered by my passions and fueled by my faith, I constantly try to make a difference in the lives of my family, friends, clients, and community.
I'm excited to get to know you too!
In a nutshell, four things that real estate continues to teach me...
COMMUNICATION IS KEY! Contact me via phone, text, email, Facebook, Instagram or LinkedIn. Prompt, personal responses are a priority to me - always!
ALWAYS BE FLEXIBLE! I pride myself on using tech savvy & creative strategies to complement the traditional methods for buying and selling -- no two homes, clients, or transactions are the same!
WE LIVE IN A SOCIAL MEDIA DRIVEN, I WANT IT NOW SOCIETY. Ask me about my ever-changing social media strategies; fast and efficient listing process; HDR photos & drone footage capabilities; and user-friendly mobile tools that equip buyers with industry knowledge for smarter searching and purchasing.
STAYING STUPID MAKES YOU STUPID(er). Continuous education is crucial! I have served as a Certified Relocation Specialist and proudly act as a Transactional Mentor to new agents. I also hold membership to the West Penn Multi-List Service; Realtors Association of Metropolitan Pittsburgh; Pennsylvania Association of Realtors; and the National Association of Realtors.
$ 315,000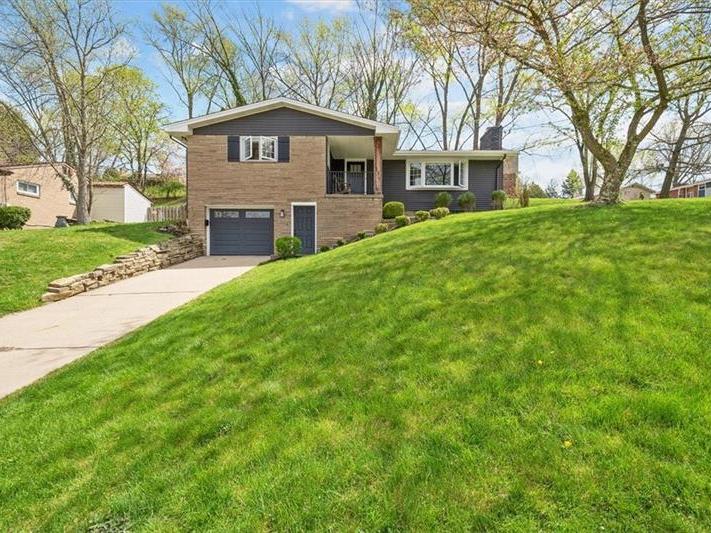 Property Type

Residential

Bedrooms

3

Bathrooms

2 Full 0 Half
View All Listings