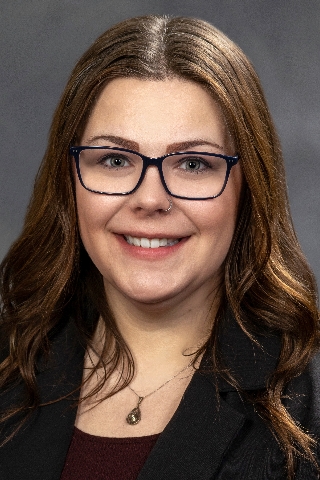 Leah Rouse
Realtor®
Grove City Office

Call Agent
Text Agent

(2 reviews on Zillow)
A Little About Me:
Born and raised in Mercer County. I have lived in Jackson Center, Mercer, and Stoneboro.
Enjoy reading, hanging out with friends and family, traveling, kayaking, being crafty, and gardening in my spare time.
I'm a member of the Stoneboro Volunteer Fire Department where I serve at the departments secretary and have for 10+ years.
I also love to attend concerts or any of the fine sports games that Pittsburgh has to offer.
Accomplishments:
Previously employed at the Grove City Premium Outlets for 10 years in management
Attended Edinboro University, where I majored in art and business
Acquired my Real Estate License in July 2014
Member of the National Association of Realtors (NAR)
Member of the Pennsylvania Association of Realtors (PAR)
Member of the West Penn Multi List, Erie Multi List, and the Alleghany Valley Multi Listing Service
Testimonial:
My Brokers License is also a short term goal of mine, that I have been working towards this for year
I never want to stop learning how I can better myself and become the best agent for my clients.
Very eager to accomplish all the goals and challenges I have set for myself.
What I can do for
YOU
:
Work with all my resources to solve every problem for YOU.
Follow up with YOU on every detail and ensure a smooth transaction.
Find the perfect home for YOU and your family.
Return YOUR calls, emails, or text messages promptly. My guarantee is within 1 hour!
Always provide YOU with any and all information that deem useful to your transaction.
Arrange for any property inspections, closings etc. for YOU.
Assist YOU in competitive financing and follow up.