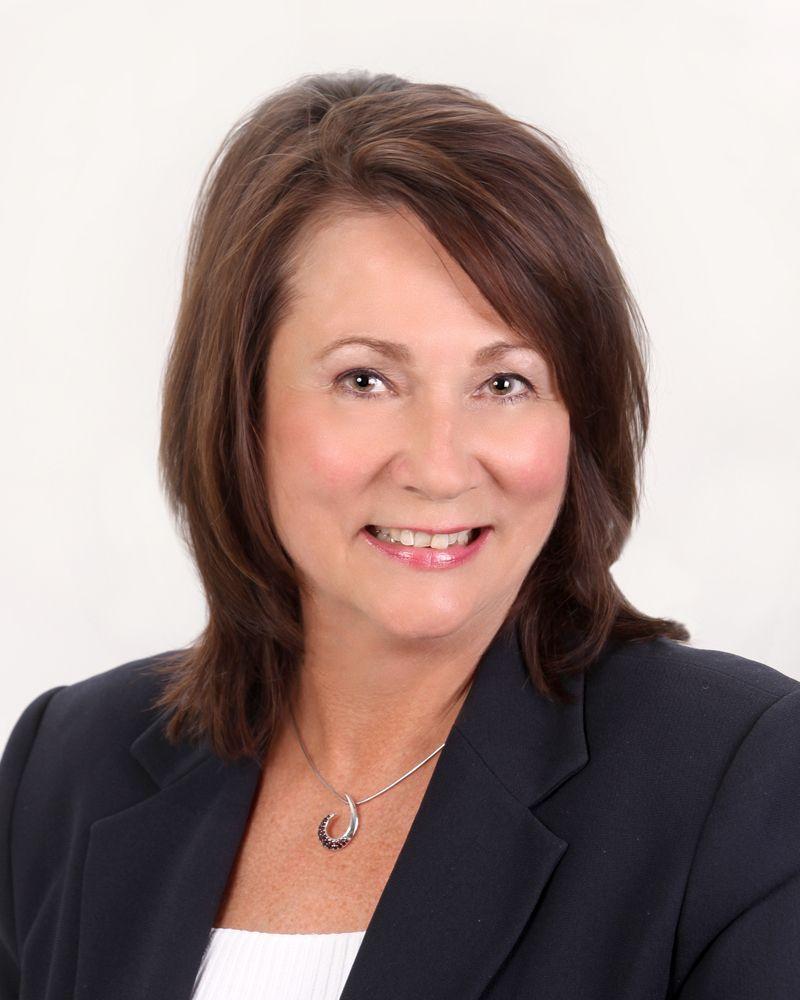 Joyce Baldarelli
Realtor®
Hermitage Office

Call Agent
Text Agent

(12 reviews on Zillow)
JOYCEBALDARELLI.THEPREFERREDREALTY.COM
Joyce Baldarelli's Client Testimonials

03/26/2021 - erap2021apply
Bought a for approximately $175Khome in 2020 singleFamily in F M Corners, Hermitage, PA 16148.
Joyce, is truly and asset to the real estate industry. She helps you look for what you want and walks you through all the paperwork. she makes the load a lot easier with all her knowledge about homes and lenders. She is very pleasant, and spends quality time with you, making sure your happy. I would recommend her, for buying and selling homes.

03/26/2021 - deniserusch942
Bought and sold a for approximately $75Khome in 2016 singleFamily in Five Points, Sharpsville, PA 16150.
Best real estate agent ever, She is so knowledgeable and educated, she made the stressful experience of buying a house so pleasant and was such a blessing to have her. Highly recommend her for all you real estate needs.
Joyce was fantastic to work with through a very critical period with our first buyer. Joyce was very helpful & thoughtful with us & also her patience. Would recommend Joyce.
~ J.M.
she is always professional and very helpful towards finding properties in viable communities.
~ Douglas E Thomas
Joyce was very knowledgeable and was on top of everything at all times. I would highly recommend Joyce as a realtor to any of my friends and family. She is genuinely concerned about my thoughts and feelings and I believe she went above and beyond to satisfy my needs.
~ Melanie Wallace
Laurie was awesome! She is dedicated, outgoing, helpful, willing to get the job done, easy to work with,does not drag her feet on doing things, and finding solutions for your needs! A wonderful person! I would highly recommend her!
~ Janice Branson
The persistence and creativity of Laurie in getting the house sold in spite of the long time on the market and the drop in sales.
~ J.R.
Laurie Mahen is actually our real estate agent, and we are very happy with her services. She has gone above and beyond for us!
~ Suzanne L Mox
Joyce is very sincere in devotion to each of her client's needs. She consistently went above and beyond what we asked of her. Joyce provided us with excellent service and expertise.
~ M.A.L.
Laurie Mahen is not only a fantastic agent for buying/selling a home (I've worked with her for both) but she is genuinely an awesome person. Although this can be a daunting process, I felt Laurie had my best interest in mind 100% of the time and her professionalism rivals her stress-relieving fun personality. Any time we had contact with other agents I constantly felt lucky I had Laurie in my corner. I'd be upset if a friend or family member looked to anyone else for their real estate needs. Highest recommendation! -Ben
~ Benjamin Bissett IV
Joyce is an easy-going, fun person to work with. Her knowledge of the property market and genuine interest in my needs and desires made buying my new house a fantastic experience. Joyce was patient, extremely attentive,and offered sound advice during the entire process. I couldn't be happier with the service I received from her. I would certainly recommend Joyce to others.
~ Jesse Nezdoba
Always on top of things, easy to communicate with, very dedicated.
~ Courtney J Costa
The whole transaction went very smoothly.
~ G.R.
Helpful ......and contacted us even on weekends and nights to keep us updated ..
~ Stephen Dunch Jr

12/21/2017 - ramsfms
Bought and sold a Single Family home in 2017 for approximately $150K in Sharpsville, PA.
Joyce is a knowledgeable and extremely helpful realtor. Joyce helped us purchase a new house and sell our old house. Joyce was very responsive whenever we had questions or concerns. She provided us with a great deal of information regarding home inspections and the resulting negotiation process. Joyce has a local area background and understands the local housing market, and she thoroughly explained the buying/selling process to us, as we had been in the same house for 27 years. We would highly recommend Joyce for anyone's real estate needs.

12/11/2017 - irae133
Bought a Single Family home in 2017 for approximately $125K in Hermitage, PA.
Joyce is a fantastic realtor. She will work long hours and answer any and all questions you have for her. As a first time home buyer she made the process extremely easy and it was a joy to work with her. Joyce never gave up on finding us our home and she saved us from potential bad buys along the way with her knowledge. I would absolutely recommend Joyce as a real estate agent. I really don't think there is another realtor in the area who would of helped us out more than she did. Thank you so much Joyce!

11/21/2017 - zuser20161221185722774
Bought a Single Family home in 2017 for approximately $75K in Hermitage, PA.
Joyce is the ONLY realtor you will ever need. She is very knowledgeable and experienced in all aspects of real estate. Joyce has not only done an excellent job in acquiring and closing on our perfect home, but has also done equally as well for other members of my family. She has the passion and expertise to ensure you close on your dream investment. Joyce has gained our families trust and loyalty and I wouldn't think of hiring any other agent. THANKS JOYCE !!!

11/16/2017 - zuser20161201102550695
Sold a Single Family home in 2017 for approximately $325K in Hermitage, PA.
Finding an agent as experienced with her negotiation skills will be hard to find. Joyce was there immediately to investigate and resolve any issues at hand. After radon testing showed higher than normal levels, Joyce called us with names of reputable companies and one who offered a discount to hire them that day. The reassurance and guarantee of their work helped our buyers proceed to close., The process of selling a home and moving out by the closing date can be so stressful - getting down to that day when signatures are exchanged - any small detail can hold up the sale. With Joyce's knowledge, experience and expertise, I highly recommend Joyce for your realestate needs.
Her lnowledge & experience in real estate.
~ F.M.S.
Joyce was wonderful in helping me get my home. If I needed anything she was readily available. She answered all my questions and prepared me for everything in the closing of my recent house purchase. The process can be confusing and emotionally draining. She is a go getter while I was searching for my home. She responded quickly getting me in to see homes that I was interested in and worked with me with my schedule. Thanks Joyce. Look forward to working with you again.
~ M.M.A.
Very professional from beginning to end of transaction! Sold are house in less than few months..
~ B.S.
Joyce is always prompt, knowledgeable, organized and professional!
~ C.C.
Northwood Realty & our agent,Laurie Mahen provided us with great advertising exposure. The final sale was handled essionally & expediently.We were very satisfied doing business with Northwood Realty Services Joyce Baldarelli.
~ P.M.
Quick response times and follow-ups and also knowledgeable.
~ T.W.H.
She was very nice and listened to what we said about what we were looking for. We are going to use her again looking for all our Real Estate needs. Thanks
~ Gertrude Jeffries
Joyce never gave up even though it was a low priced home
~ R.Q.E.
We were impressed with the expertise, effort and excellent communication from the initial consultation on through to the final sale. We highly recommend Joyce and her associate Laurie Mahen for quality and ethical real estate sales and services.
~ Gail Holdstrom
Priomt service on paper work an showing house to out of town family
~ R.K.
Very thorough
~ Jeanne Eearnhardt Estate

02/13/2016 - gabetanko
Bought a home in 2016 in Wilmerding, PA 15148.
Upon first meeting Joyce I immediately knew I had the right agent. As a business professional myself, I only had a short time to purchase a home before needing to leave town. Joyce was, and is, very knowledgeable, skilled, decisive and energetic with attention to all the details. In short, she coordinated the purchase within my time frame and closing was prompt and smooth. Very pleased, I recommend Joyce highly.
Willing to set up appoinments quickly and efficiently. Gave us sufficient time to view properties and quick responses to questions we had. Joyce was always on time and very courteous and patient.
~ Randy Stefanowicz
Joyce is always there when we have questions and is very attentive when it comes to showing us houses. She also sold our house very quickly, we will always recommend her.
~ M.T.

02/02/2015 - davidpage
Sold a Single Family home in 2014 in New Castle, PA.
I am an out-of-state investor who wanted to sell a house I owned in New Castle, PA, north of Pittsburgh. Someone recommended Joyce and I'm glad they did. Joyce helped me handle several difficult repairs, including water damage from frozen, burst pipes. She did exemplary work in representing my interests when dealing with the buyer, his agent, and his title company. Basically, Joyce got the job done. I highly recommend her. David Page

01/20/2014 - user9020275
Bought a home in 2013 in F M Corners, Hermitage, PA 16148.
My husband and I had a wonderful experience with Joyce! She helped us buy our first home and it went very smooth thanks to her dedication and vast knowledge. Joyce guided us through the home buying process and answered all of our questions quickly and professionally. She was there every step of the way and we felt very confident with our decision to use her as our realtor. Joyce made buying our first home fun and enjoyable. We would recommend her for anyone looking to buy or sell their home.

04/06/2012 - user31317
Bought a Single Family home in 2012 for approximately $25K in Stoneboro, PA.
Joyce is extremely personable taking an interest in our lives and our situation. She is also great to work with when you have absolutely no idea of the process and very willing to answer questions and make suggestions to help us through this important time and purchase. It is obvious that she enjoys her job. She returns calls promptly and also responds to e-mail or text messages within a reasonable amount of time.

09/21/2011 - user76228
Sold a home in 2011 in Sharon, PA 16146.
Joyce is extremely knowledgable about local real estate. She is also quick to respond to any questions and concerns one may have. Joyce also takes great pride in making sure her clients feel comfortable with decisions they will have to make during the home buying process and never pressures them. She is an excellent realtor and I would definitely recommend her.