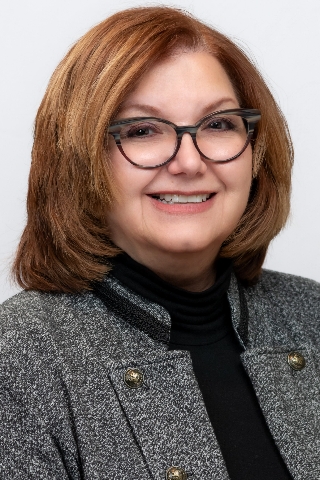 Mary Kay Abdulovic
Realtor®
Hampton Office

Call Agent
Text Agent

(2 reviews on Zillow)
https://marykayabdulovic.thepreferredrealty.com/
Mary Kay Abdulovic's Client Testimonials

03/06/2020 - dannit823
Bought a Single Family home in 2020 for approximately $100K in Pittsburgh, PA.
Mary Kay did a tremendous job with assisting my daughter and I to find her first home. She was very attentive to our needs and kept us informed along the way. In addition, she is very personable, honest, and trustworthy. Despite the bumps in the road, she made the whole process seamless. We couldn't have asked for a better person. I would definitely recommend her as a realtor.
Mary Kay went above and beyond and I was very happy with her service.
~ S.E.
She did what we ask her to do. I think she did a good job for us.
~ Barry Kelley
Mary Kay was incredible! Would highly recommend her!!!
~ I.P.
She takes excellent care of her clients and is always available!
~ T.P.
Not only was she very knowledgeable but she was also very reachable. My wife and I have nothing but praises for everything that she has done for us.
~ Michael Ross
Her happy, calm, and positive demeanor. She was knowledgeable, helpful and always made herself available.
~ R.L.S.
As a first time home buyer Mary Kay was patient, supportive, and helpful every step of the way!
~ Bethany Bornak
Personal and professional handling of my sale.
~ James M Bodack
Everything! She was fantastic!
~ P.H.
Mary Kay is great and I would recommend her if you are looking for a home.
~ Najeeb Hameen
She was the best agent I could have ever gotten. The professional way she handled all of the details made the whole selling process easy and accommodating for me. She put my mind at ease and the end result was better than I could of imagined. I would recommend her to friends and family as a great asset for selling their property. You have a gem. Thanks for all you help Mary Kay.
~ Janet Pajak
"She was AWESOME! Made the entire process so much easier - and easy to understand. She was in touch with me every step of the way and answered every question I had in depth but in a way that I could understand. Would recommend her to anyone looking for a home. "
~ Christina Hyland
"Mary Kay worked over and above to find us a new place and instruct us through an unfamiliar process!! She did the same with selling our house and worked tirelessly with other realtors and showings and keeping us informed all of the time. There was never a time we hesitated to call her with questions and she answered or returned our text or phone call immediately and graciously. Never felt our questions were not important to her. She and Pat Cannon made us feel we were their only clients and our concerns were theirs. Would HIGHLY RECOMMEND her to anyone interested in buying or selling their home!!!"
~ James E. Orban
She kept in touch with me at all times to let me know what was going on with the sale of my house.
~ L.M.
MK is professional, positive, kind, helpful, accomodating, informative, quick responder, efficient, and does not give up until you find what you like and need
~ N.N.
Mary Kay is the best! She is knowledgeable, pays attention to every detail, and stays in constant communication!
~ Jean A. Bittinger
Knowledgeable about market values, efficient & courteous
~ M.S.
Mary Kay has an exceptional eye. She would point out both positives and negatives about houses that we never would have thought of. Mary Kay was very patient with us and always made us feel like a priority.
~ Sarah E Kuhn
Mary Kay went far and above the call of duty to solve several issues that came up with the sale of my house in Lawrenceville.
~ M.D.K.
> Readily/Prompt responsiveness > Easy to communicate with > Authentic
~ R.M.W.
Mary Kay went out of her way to make everything flow easily and offered to do things which she did not have to do
~ A.K.
I have never met Mary being located outside of Philadelphia but she was amazing with the assist of selling the house we had. I know she went above and beyond with making sure everything was handled. If we ever do business in Pittsburgh again, I would look forward to working with Mary Kay.
~ Michael Davis
Mary Kay is the consummate professional, but also very caring and down to earth. She will listen to your concerns, and help you steer when you don't know where you're going. She facilitated the sale of my parents' home, which was no easy feat because a certain stubborn client-me. Lol I highly highly recommend Mary Kay whether you're buying or selling!
~ Debra L Weppelman
MK made selling my first home a breeze!!!!! Not only was she efficient, but she made the whole process really fun! I honestly could not have done it without her. I would highly suggest her as a realtor to anyone!!
~ Megan A Kellogg
Knowledgeable, courteous & thorough. I would recommend her to anyone interested in buying or selling a home.
~ J.L.P.F.R.A.C.
Energetic, drive to get the job done
~ J.W.
Through fast efficient great marketing techniques. Friendly and passionate about her work
~ C.B.
Knowledgeable, courteous & hard working. She coached us through our long struggle finding the perfect home, 10/10 would recommend her to family & friends.
~ V.H.
I learned a lot from Mary Kay about houses and real estate, and she was very good at recommending houses that had the features i was looking for. She is very knowledgeable about houses and the Pittsburgh area and was very patient with me through some crazy obstacles. I highly recommend her.
~ J.S.
All in all, Mark Kay is a solid professional and did a great job selling our home. Mary Kay was very proactive and attentive to our (seller) goals.
~ R.L.
Great personality, always helpful and informative, ambitious
~ T.J.P.
Went [FIRST NAME REMOVED] extra mile for me,
~ T.E.B.R.T.
Mary Kay is a very professional and dedicated Real Estate agent. She worked diligently to get me the most for my listing in the shortest period of time. Her knowledge of the industry is impressive. I strongly recommend her for both listing and buying homes.
~ P.C.A.
Mary Kay is a joy to work with. She is a professional in every sense of the word. Since the initial meeting, she took care of all the details, she was able to anticipate potential issues and provide practical solutions for every one of them. She is easy to work with and you can tell that cares about what she does and her clients. She is extremely knowledgeable about real state and we will recommend her to our friends and family members.
~ W.L.H.
Mary Kay made the process so easy for me. I was pregnant and she took all the stress out of selling the house and took care of everything.
~ T.D.Z.
MK knows her stuff. She is on top of everything. Also, a lovely lady.
~ O.J.
Mary Kay worked with me at my convenience and was quite accommodating. She was always very pleasant, informative and willing to take her time to explain everything. I could not have asked for anyone better.
~ A.M.E.
She simplified a fairly complicated process including dealing with requests from the the seller's agent. She definitely had a substantial amount of local market knowledge - this was reflected in the listing price, which was the correct price point to quickly sell the property.
~ R.K.
MK is the best realitor I have ever worked with. She was on top of every little detail from start to finish. I would highly recommend her to anyone in the market of purchasing or sell a home. She goes above and beyond of what is expected of a realitor. She makes herself available to you 24/7. Honestly, if it wasn't for her dedication and devotion I wouldn't be purchasing the home of my dreams. I am grateful for everything she has done to keep the deal together to get it to the closing table. Thank you for all your hard work. [FIRST NAME REMOVED]
~ J.R.K.
Very knowledgeable and friendly
~ D.C.
Mary Kay is exactly what you would want in a real estate agent. She thinks of suggestions for questions you haven't thought of yet, gets to know you personally, invests so much time in making sure that she knows what you are looking for at finds it, and can be reached and is always ready to provide advice and answer questions. I personally could not have asked for a more fun and knowledgeable agent and am so happy Mary Kay was with us to help us find our home.
~ D.M.C.
Friendly staff excellent service with keeping me updated on entire process
~ S.B.
Mary Kay is exceptionally thoughtful and considerate, as well as being a skilled professional who works diligently to bring the myriad of realty "missions" together in a satisfactory manner. Wow! She is so great at making herself available for many questions and problems that arise. I cannot say enough good things about her. She had my trust throughout and she will always have my gratitude! Thank you, Mary Kay. You are a true Gem of a person and realtor!!!
~ N.R.S.
Mary Kay was always available when we needed her. Her knowledge was very helpful. We had an offer right away and our closing was flawless!
~ Nancy J Squibb
Everyone was commited in helping my family and me find exactly what we wanted and wouldn't stop until we were 100% positive.
~ Shane Cherico
Mary kay went above and beyond for us. I can't say enough about her conduct, compassion, flexibility, and service. Simply put, she exceeded the expectations I had.
~ J.A.R.J.
Mary kay did an excellent job to process this whole estate transition smoothly and i recommend her to anyone who wants a flawless plans!!
~ R.K.