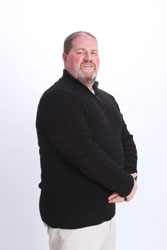 I am ready to help you achieve your dream of owning your home! I'm willing to go anywhere within a reasonable driving distance to help you find what you are looking for. I grew up in New Castle and currently reside in Shaler Township, so I'm familiar with the vast area in between the two. Coming from a successful background in Finance and Business, I am diving in to my passion of helping people find just what they're looking for in a home. From the moment my wife and I found our first home and I felt that feeling of knowing we'd found our home, I've wanted to help others feel that way.

I love to spend my free time with my wife Emily and our 4 year old son Robby. He keeps us on our toes and makes every day exciting. Each day I think I might have to start looking for our next home simply to have more room to store all the toys that his grandparents like to give him,but alas, this is just the life of a toddler's parent.

So, whether you're looking for your first home, upsizing, or downsizing, I'm ready to help you find your next home. Simply shoot me a quick email or give me a call or a text to discuss the next steps and we'll get you on the path to your next front door!