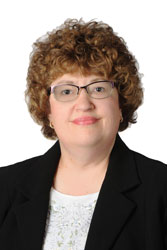 "For most of my life I have been a South Western Pennsylvania resident and am a 2012 graduate from the University of Pittsburgh at Johnstown (Bachelor's degree in Business Management).

I became inspired to become a Real Estate Salesperson when I was searching for a new home for my mother and myself. I had so much fun looking at houses and learning the process that I decided that I needed to help others have as much fun as I had while finding their dream home. Besides looking at houses, I enjoy reading, gardening, crocheting, other crafting adventures, and movies (National Treasures, Ocean's 11, and You've Got Mail are some of my favorites).
Why hire me to help you find your dream home (or sell your current home)? I am honest, trustworthy, hardworking, kind, and will do my best to make this experience as enjoyable for you as is possible. After all, client satisfaction is my priority.