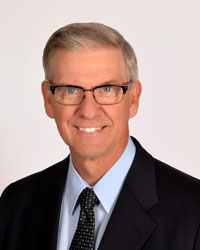 As a resident of the Shenango Valley for most of my life, I feel that I know and understand the people of the area very well and am therefore, well suited to helping the area's residents with all their home buying and selling needs.
Having been in the golf and country club business for nearly 20 years and in the sales and service industry for well over 30, I understand the meaning of providing quality customer service and that quite simply is, taking care of your customers' needs and concerns and putting them ahead of your own.
I'm a Hermitage homeowner with my wife of 38 years, Cindy and our little Yorkie, Tiger. In my free time, I enjoy volunteer work at my local church, where I've been active for over 40 years. I also enjoy a good round of golf, reading a good mystery novel or spending time in my workshop woodworking and making furniture. Cindy and I also have fun wine tasting and have had several vacations in one of our favorite spots, Napa Valley.
If you'll allow me to become your real estate professional, I promise you, whether you're buying or selling, I'll work hard and diligently for you and I will provide you with the level of customer service that you expect and deserve.