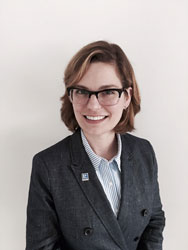 Hello! It's nice to meet you. Thank you for allowing me to tell you a little about myself.
I moved to Pittsburgh in 2012 from NYC, where I was a professional nanny and household manager. My first week here, I knew it: My heart belongs to the 'Burgh! My personal interests and academic background are in American Studies (Penn State), so making my home in this historical city and getting to experience its renaissance first hand brings me great joy. Being a Realtor has allowed me the privilege of exploring every neighborhood and serving Pittsburgh like no other profession can. My appreciation for this city and my many neighbors grows daily as I move forward in this field.
When the time comes for your next big move, I hope you consider me as your guide through the wonderful world of Pittsburgh real estate. I look forward to meeting you and making the buying/selling process pleasant as possible. Call or email me anytime: 412-865-7039 or rwestwhitman@northwood.com.