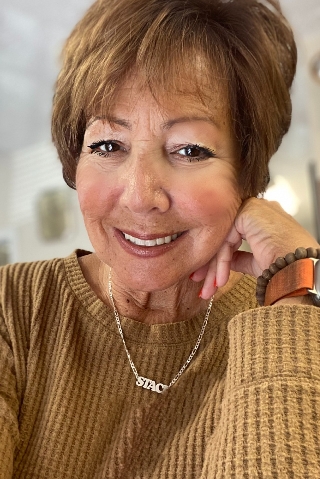 Staci Rullo's Professional and Educational History
Real Estate has been my passion for over 34+ years. Growing up in the city of Pittsburgh during Halloween I was more interested in peeking into the old classical homes to see the winding staircases and stained glass windows than collecting candy. Helping my clients to reach their goals is my goal. And my real estate career with a true affection for houses is still my passion.

Education:
City born at Magee Hospital and raised in Squirrel Hill. Attended Wightman Elementary and Taylor Allderdice High School.
Bachelor of Arts Degree from the University of Pittsburgh with a major in English Literature.
Masters Degree from the Univerity of Pittsburgh with a Masters Degree in the study of Real Estate Law.
Real Estate Career:
Became licensed in 1988 with Northwood Realty/Better Homes and Gardens.
Northwood's first "Rookie of the Year" in 1988.
Northwood's first 200+ unit closed sale producer.
Honored with "Realtor of the Year" in 2010 by the Realtors Association of Metropolitan Pittsburgh.
Presented with "The Lengendary Service Award" by Northwood Realty for 2017.
Over 5,000 properties sold since 1988.
Proudly created the "Staci Rullo Group" as the Penn Hills Northwood Office in 2014.
Have remained with Northwood Realty through the merger with Berkshire Hathaway Home Services-The Preferred Realty in 2018.
For Fun and Relaxation:
Listening to a fabulous autobiography on Audible book to get lost within it while walking or driving.
Spending free time in Indian Rocks Beach, Florida.
Helping Traveling Nurses find a home.
My dog Mimilu.
Tending to 400+ hosta's.
And last but not least always grateful for the love of my family and friends.
City of Pittsburgh born and raised.
Taylor Allderdice Graduate.
University of Pittsburgh Graduate Bachelors in English Literature.
University of Pittsburgh Masters Degree in the Study of Real Estate Law.
Created the StaciRulloGroup developing fabulous agents and referral business.
No house too small or too large. I can make it happen for my clients.
Sucessfully established in the top 1% of our Berkshire Hathaway Home Service Agents.
Achieved the Realtor of the Year for Service in our real estate industry.
Have had a real positive impact with new and established agents to make our business better and more productive in assisting everyone.
Forecasting the results for a buyer or seller in their needs is my speciality.