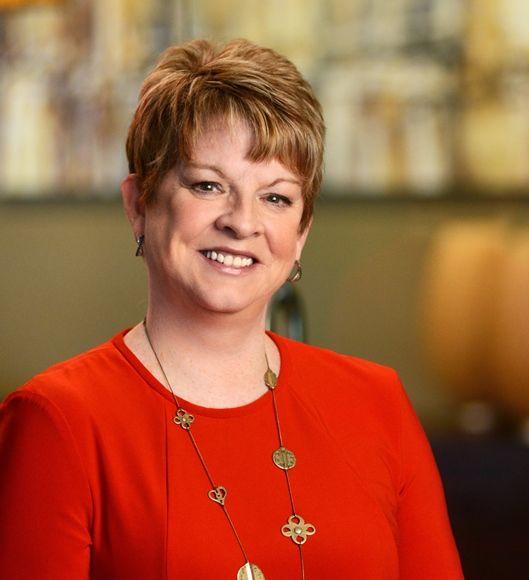 Bonnie Detwiler
Realtor®
Upper St. Clair Office

Call Agent
Text Agent

(9 reviews on Zillow)
bonniedetwiler.thepreferredrealty.com



Bonnie Detwiler's Client Testimonials

01/08/2022 - zuser20160711103449431
Bought and sold a single family home in 2021 for approximately $250K in Pittsburgh, PA 15227.
Bonnie was patient, kind,and incredibly easy to work with. This was our first time selling a home, while buying a new one. We had five million questions, but Bonnie was always quick to answer and offer her expertise. Would work with her again in a heartbeat!

08/18/2021 - Matty1728
Sold a single family home in 2021 for approximately $200K in Hilldale, Elizabeth, PA 15037.
Bonnie is absolutely fantastic. Helped my wife and I sell our home almost seamlessly. We couldn't ask for better guidance. Long story short……she is AMAZING!! Recommend Bonnie to anyone looking to sell or buy a home.

01/21/2021 - maureenwack
Bought and sold a for approximately $450Khome in 2020 townhome in Sturgeon, McDonald, PA 15057.
Bonnie is very knowledgeable, and gave great advice. Our home sold immediately, for more than we expected. Always responsive, and answered all questions promptly. Would highly recommend her to everyone!
She is always available whenever I needed her she's just a wonderful person.
~ Gail Laurie
She is always pleasant and responds to questions and concerns promptly
~ G.L.
She was very accommodating to my needs, not very pushy, extremely honest, and she was able to write a very nice letter to the homeowner that was probably the deciding factor in why they picked my offer over the other two that were submitted.
~ R.R.R.
She was responsive, intuitive and versatile throughout the process.
~ D.H.
Bonnie became like a surrogate mother to me during my house hunting time. I was very particular and sometimes emotional and Bonnie stuck with me thoughout it all. In the end I knew it was the right house. She knew the market, she knew the areas, and was very knowledgeable about houses. I would recommend her to all my friends and family.
~ J.H.
Bonnie was very knowledgeable, responsive, and willing to help every step of the way.
~ N.G.
Good communication and attention to detail.
~ Ronald Garcia
Bonnie Detwiler is without a doubt the best realtor that we have ever encountered. She went way beyond what would be considered normal assistance.
~ G.B.
Bonnie is top notch. She moves things along quickly and stress free. She's an excellent communicator.
~ G.B.
Bonnie was very dependable and on top of our needs.
~ G.R.J.
Bonnie was amazing. We will be recommended her to anyone we know searching for a home and will be sure to use her in the future.
~ Andrew Kastle
Bonnie was very easy to work with. She was very thorough when explaining the process, prompt with answering emails and phone calls, knew I was in good hands and confident of her abilities.
~ T.G.
Bonnie really knocked it out of the park when it came to marketing our home. Her presentation made me fall in love with our home all over again and undoubtedly contributed to how quickly it was under agreement. Bonnie is extremely accessible, easy to schedule with and quick with correspondence. We were extremely happy with our experience.
~ Matthew Neal
Bonnie was terrific at explaining details of the houses during showings. For the entire process she was prompt, professional, and very friendly.
~ D.D.
Bonnie was very knowledgeable and informative and was able to find us our home in less than a month
~ M.W.H.
She was honest and worked hard to meet my requirements. She was flexible as well. I really appreciate everything she did for my first gone purchase.
~ Frank Cacciotti

02/18/2015 - user3801088
Bought a home in 2014 in Moon Run, Kennedy, PA 15136.
I couldn't ask for a better experience buying my first home and that's thanks to Bonnie. She was incredibly flexible with our constantly changing schedules and always had a set of houses ready for us to tour the moment our schedule allowed it. Bonnie responded to all my questions (believe me, there were many) with patience and thorough responses. I never felt like I was taking up her time or asking a stupid question. I was able to rely on Bonnie to respond to my call/text/email immediately. She really invested herself in our home search and was able to know if a house wasn't for us before we did! Bonnie made us feel like we were her only clients and that finding us our new home was her top priority. I really appreciated her honesty and feedback, which helped us eliminate aspects of our search that were unrealistic. Bonnie was able to get us exactly what we asked for in post-inspection negotiations and guided us through a smooth and easy closing process. I have no doubt that we will use her services again in the future.

02/18/2015 - steveross55
Bought a Single Family home in 2014 for approximately $250K in Mount Lebanon, Pittsburgh, PA.
Very flexible with her schedule to go out and see properties with me right away. Very patient. Always responded to phone calls and emails. Very punctual. All around great experience.

02/18/2015 - luannwalton
Bought a home in 2014 in Carnot-Moon, Coraopolis, PA 15108.
We are very satisfied with Bonnie!My husband and I highly recommend her for anyone looking for a realtor.We so appreciated and loved how Bonnie kept forwarding us e-mails of any homes that went on the market that met our criteria, even when not requested.Because of Bonnie we're in our downsized home and very satisfied!Service, impeccable. Bonnie is very personable and friendly.You will love her!

10/28/2014 - zuser20140616064624909
Sold a home in 2014 in Mount Lebanon, Pittsburgh, PA 15234.
Bonnie Detwiler was knowledgeable, prompt and professional in all aspects of our home sale. She was especially helpful in long distance situations where we could not monitor all aspects of the transactions and had to rely on her expertise to handle many different situations which arose over the course of the sale. Ms. Detwiler handled everything to our satisfaction and closed the deal quickly. I highly recommend her services to anyone looking to buy or sell in Southwestern PA.

09/26/2014 - kristo713
Bought and sold a home in 2014 in McMurray, Canonsburg, PA 15317.
Bonnie goes above and beyond for her clients. She is extremely knowledgeable in all aspects of buying and selling process. She is honest in her opinions and listens to your wants and needs in your home search. If you take her advice, then you will be thrilled at the results whether in buying or selling. I have recommended her to friends and family members.

04/06/2014 - user5436115
Bought and sold a Single Family home in 2013 in Pittsburgh, PA.
I have been using Bonnie for years. I used her to find our first home and recentlyOur second home. She helped me to find my brothers house when he was overseas In Iraq. She also found my parents a home that was and still is perfect for their needs.Bonnie has always been spot on with our needs and helped more than I have ever seen from other agents. She also has a great list of resources from financing to inspections and every type of contractor you could need.