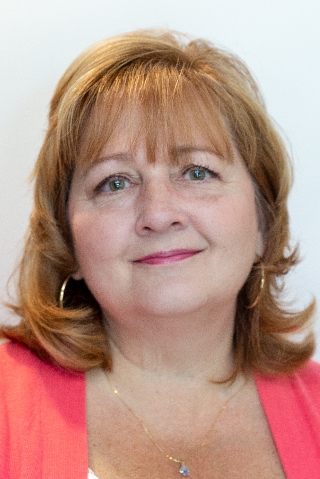 Linda Brown
Realtor®
North Hills Office

Call Agent
Text Agent

(1 reviews on Zillow)
lindabrown.ThePreferredRealty.com
Ordinary Name.... Extraordinary Service!
Every transaction for my clients is treated with the utmost care. Any move to a new home or selling a home is stressful. Keeping clients informed, giving them the knowledge to make a great decision, and keeping the transaction running as smoothly as possible, is always my goal.

Acting as a "tour guide" for clients new to Western Pennsylania, is a bonus for me, as I love the Pittsburgh area! Meeting new people and spending time getting to know each client always enhances the buying/selling experience and allows me to make new friends, too!

Should the client wish, they can use our affiliate resources too! Having great support from the BHHS family of services (mortgage, insurance, closing company, etc) , also helps to make each transaction transition to the closing table with ease. Plus, they all have low costs that help my clients save some money!
-Full-time agent since 1988 and achieved Associate Broker license in PA
Have completed appraisal courses, along with construction, negotiating, finance, and many more courses!  Always continuing to learn, whenever I can.
-Experienced in residential sales in five (5) counties:  Beaver, Butler, North Allegheny, Mercer, and Lawrence, plus some of Eastern Allegheny and the Pittsburgh Airport area.   (rural, suburbs, and city)
-Help to mentor new agents and also teach classes to other agents in order to help all agents achieve a higher level of service 
-Extensive knowledge of Rural vacant land, Conventional, FHA, VA, loans, sales, vacant lots, subdivisions, zoning, etc.
Average 30-35 completed/closed transactions a year, with sales/listings in a variety of price ranges
-Very careful to listen to clients needs and concerns and to advise as to the best way to reach their goals.
-Very involved in my community since early 1990's; served as a Supervisor, Planning Commission member, Water Authority member, served on Zoning committee for North Sewickley Township to create rules/regulations, and also assisted on the Township public sewer project
-Love to make the buying and selling transaction to be enjoyable, and as stress-free as possible!
-Member of the Riverside Community Education Foundation (RCEF) 1990-2015