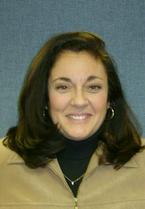 Your Needs Come First!

Your needs are important and Cheryl Bevilacqua understands and makes i

it 

her goal to be there for you every step of the way.  It is her privilege to help 

you as you enter this exciting but sometimes complicated real estate market. 



Cheryl begins this process by finding out all the criteria that would make her 

customer's dreams come true as they begin a new phase in their lives.  

Whether the customer is buying or selling, they need to know someone cares 

and will work hard to guide and protect their interests.



As a current resident of the Murrysville/Export area for many years and a 

previous Penn Township resident, Cheryl feels she can offer you a wonderful 

insight into this special area.  Nothing is more important to parents than the 

quality of education an area can offer their children.  Cheryl has four children 

of her own and prides herself on her ability to give her customers a full 

understanding of the individual schools within the districts.  Cheryl's valuable 

experience as a real estate agent and her ability to make each customer feel 

they come first is why she is recommended so highly by her customers.
Over 2 Million in Sales -
Member of Westmoreland Realtors Association
Platinum Award Recipient, Westmoreland Realtors Association
Extensive Relocation Agent
My Certifications