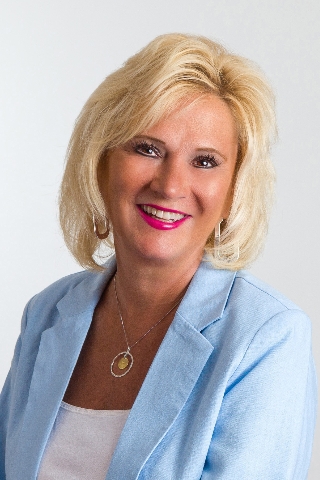 Vicki Rutherford
Realtor®
East Regional Office

Call Agent
Text Agent

(10 reviews on Zillow)
www.vickirutherford.com

Vicki Rutherford's Client Testimonials
Vicki was very thorough... She gave updates on the status of the house weekly, so I was never left wondering what was going on with it.
~ D.J.M.
We love her and Stephanie! Great experience
~ J.R.C.K.
Vicki is by far, the BEST Realtor I've ever worked with. She is smart, focused, dedicated and knows how to close the deal. She understands her clients needs and does everything possible to make sure they are met. I would highly recommend her to anyone who wants the BEST Realtor.
~ Joann Sthal
Too many things to list!
~ D.J.
Her associate, Stephanie Adeniran, was phenomenal to work with! I recommend her to everyone with real estate needs. As a first time home buyer, this experience was as smooth and easy as possible, thanks to her.
~ Jennifer Hufford
Vicki was very professional, courteous, informative and communicated very well and successfully sold my home in a timely manner. I would highly recommend her services to anyone.
~ M.M.
Consulate professional. She handled a complicated process flawlessly from start to finish
~ Louis M. & Marj Arcangelo
I have already recommended Vicki to a number of friends.
~ J.C.M.V.D.
Consulate professional. She handled a complicated process flawlessly from start to finish
~ Louis M. & Marj Arcangelo
She was very knowledgeable, helpful and truthful. She was easy to talk to and guided us through the process. She was our realtor but we ended up our friend.
~ T.E.D.T.
Very professional, very responsive, provided frequent status updates on any 2nd showings, provided honest opinions when asked, communicated all showings in timely manner, provided feedback from showings
~ R.H.C.L.
Stephanie was wonderful to work with. Made buying a house less stressful than I thought. She was always available for any questions we had.
~ K.N.
Stephanie was absolutely wonderful to work with! She did an excellent job of guiding us through the process of buying our first home. She was always willing to answer any questions that we had and communicated with us in a professional and very timely manner. We really appreciated that she made us feel truly comfortable and at no time did we feel any pressure from her one way or the other. We would absolutely recommend Stephanie!
~ A.M.A.
Vicki saw value in our home that other realtors did not see. Her experience and dedication got us top dollar for our sale.
~ L.B.S.
She was professional, helpful, and available. We enjoyed working with her. We would recommend her to others.
~ G.B.R.C.
Vicki was hired to sell our house quickly, and she delivered. The process went very efficiently. It was under contract within a few weeks. We were extremely pleased with her professionalism and experience. Great job Vicki!
~ Daniel & Ruth V Altieri
Vicki is the greatest realtor in her territory. Work related, she is organized and helpful in every way and step of the process. She never allowed a sense of doubt while I sold my house. There's a confidence and belief that she will handle everything the best way possible. Her personality is professional, kind and respectful. Literally cannot say one bad word about her. As someone who went to her to sell a property, I only have terrific things to say about my experience with her. It was actually fun to sell a property knowing she was in control. Would trust her in every/any real estate transaction.
~ C.C.
Professional, walked us through the whole process. Was accommodating and knowledgeable
~ M.A.V.
We loved Vicki! She was very professional, informative, easy to talk to and get in touch with and very good at keeping us in the loop with information while we were trying to sell our home. She was very nice to work with and we would highly recommend her!
~ Denise Daniels (ESTATE OF EILEEN
She took care of things we needed
~ D.H.
We were selling our home of 28 years. Vicki was very knowledgeable of the local area, guided us through the process, and answered all of our questions in a timely fashion. She advisied us in the different decision points we had to make. We had 2 solid offers after 2 days on the market. We highly recommend Vicki as a sellers agent!
~ L.A.R.
Vicki provides excellent service and went above in beyond in helping us with the sale as we are located in Texas. We were concerned about how we would handle everything long distance, but Vicki made it very simple for us. She provided great information and answered our many questions. Would highly recommend Vicki!!
~ E.O.R.H.
We worked with Stephanie Adeniran. We cannot put into words how grateful we are for everything Stephanie has done for us. She is truly an amazing realtor and even a better person. She has walked us through our house buying process for a little over a year and a half. She was extremely dedicated and patient with us. We put offers on over 5 houses. Each time she went through all of the details and reached out directly to the selling agent to fight for us. We consistently had multiple offer situations - Stephanie always looked at comps in the area to advise us on what a competitive offer should look like for that house. Stephanie was ALWAYS available. She answered texts/phone calls, sent emails, and drove to new listings whenever we needed her. Stephanie understands how competitive the market is and would get us into houses that day. We were so appreciative of her positive attitude. She kept us pushing forward every time we wanted to give up. We cannot imagine going through this process with anyone but her. We sincerely feel that she became part of our family. My husband and I highly recommend Stephanie. Her experience, knowledge, and dedication helped us find the house of our dreams!
~ Jason & Megan Nanna

08/27/2018 - cg fischer
Sold a home in 2018 in Municipality Of Murrysville, Murrysville, PA 15668.
After talking to three other realtors, Vicki just felt "right". She knows the market and didn't play games by putting too much pressure on us. She saw value in our house that other realtors did not and we sold our house for 10% more than other realtors suggested as a listing price - and all in only two weeks on the market. Great experience!

04/12/2018 - vanessa 103
Sold a Townhouse home in 2018 for approximately $150K in Manor, PA.
Vicki was awesome! She kept us informed every step of the way. Selling your home can be stressful and Vicki was terrific. There were several other homes for sale in our neighborhood and Vicki gave us great advice how to get it sold quickly.

02/17/2018 - steveswigart
Sold a Single Family home in 2017 for approximately $275K in Greensburg, PA.
Vicki provided excellent advice in helping us prepare our house for sale. She was very knowledgeable and experienced with regard to the market values in our area. She provided excellent exposure through social media, the internet and open houses. As a result our house sold quickly. We highly recommend Vicki to anyone requiring a real estate agent.

02/17/2018 - jecolaizzi
Sold a Townhouse home in 2018 for approximately $200K in Delmont, PA.
I was not the easiest person to work with. I was paying out good money in commission and expected top notch service. Vicki gave me that service. The house was listed in the worst time of the year Christmas and in the middle of winter. She kept me informed and brought several offers to the table and ended up getting me the best and most profitable one. Hats off to her.

02/04/2018 - cwwebb7
Sold a Single Family home in 2017 in Murrysville, PA.
Vicki, was our sellers agent in the sale of our house. She was highly engaged, supportive and very helpful as we worked together in the sale. Vicki provided great insight on how to prepare the house and what to expect throughout the process.On the personal side, Vicki is very friendly, personable and so easy to work with. Vicki makes you feel like you are her only client.Her methods and processes are very efficient and effective. Our house sold very quickly because of her expertise, saving us a great deal of time, expense and hassle.I don't think you could find a better real estate agent / partner, to work with, so I am very happy to give Vicki Rutherford my highest recommendation.

01/10/2018 - lynchre5
Sold a Single Family home in 2017 in Delmont, PA.
good jobthank youhelpfulVickie is the best agent out there, she was the only one we considered.I hope this excellent review of Vickies effort suit you Zillow moderators. she knows much more about selling houses than you do. Quit bothering me. that my e-mail off your annoying site.

01/09/2018 - mamurcekjr
Sold a Single Family home in 2017 for approximately $300K in Export, PA.
Vicki knows the market in the area where my property was located. Her advice on where to set the selling price was spot on and certainly facilitated a sale in a very reasonable time frame. All Vicki's advice on preparing the property for sale made what at first seemed to me a very daunting task easily accomplished in the end.

02/18/2017 - demingdb
Sold a Single Family home in 2016 for approximately $275K in Export, PA.
Vicki sold our house in one day and at the price we wanted. Additionally, she was extremely helpful throughout the inspection processes and stayed on top of all the details. At the time, I was incapacitated and my husband out of town so Vicki handled everything for us. She was a lifesaver.

11/01/2013 - brent.wilson
Bought a Single Family home in 2013 for approximately $100K in Greensburg, PA.
I had Vicki help me buy my first home and she made it so easy and stress free. Any time I had a question she had an answer right away with plenty of information to back it up. Vicki will not try to just sell you a home but make sure it is the right house for you. She provides you with information that might not even cross your mind when buying a home such as how the house will sell in the future, the prices of other homes in the neighborhood to make sure you are getting your house at a fair price, or how much will have to be done to the home to make it livable the way you need it. When it comes down to it Vicki is a real professional and is strongly recommended as an agent.

10/31/2013 - terryumak
Sold a home in 2013 in Murrysville, PA.
Vicki is a true professional in every sense of the word. She possesses expert knowledge of the business. She was easy to deal with and understand. She was accessible, responsive and was excellent and timely in communicating updates. She was willing and cooperative to work with you. She was resourceful in getting things done and related well with all involved parties. I would strongly recommend Vicki.