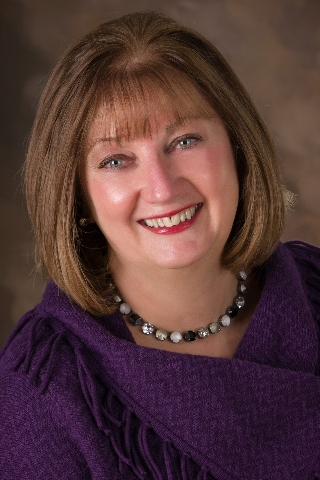 Roxanne Mirabile
Realtor®
East Regional Office

Call Agent
Text Agent

(8 reviews on Zillow)
www.roxannemirabile.com

Roxanne Mirabile's Client Testimonials
We have worked with Roxanne 3 times now in the past 6 years or so. She is both knowledgeable and very responsive. A pleasure to work with her.
~ S.A.P.B.
Very Friendly! Our transaction was very simple and flawless!
~ G.K.E.
From the very beginning of our business relationship, she exemplified a sense of trust, commitment and professionalism! She consistently communicated with me during the entire process. She made the first time home ownership process very exciting even when challenging!
~ Toni Stowers
I couldn't have picked a better realtor then Roxanne! She was very personal and went above and beyond to find the perfect home for me. She is very thorough and easy to work with. She was always on the ball for finding potential houses to look at and when it came time to put an offer on the house she was very knowledgeable on all aspects to put the best offer forward. I can not thank her enough for her wonderful work.
~ Emily

12/30/2016 - jeremyshill
Bought a Single Family home in 2015 for approximately $400K in Harrison City, PA.
Roxanne navigated our way through a new property purchase in Harrison City in 2015. It's difficult to visualize a "new build" from builders plans and drawings so Roxanne's reputation secured us access to several completed and occupied units so we could make our final decision. Roxanne managed the process from initial builder meetings to final closing. Thanks

10/22/2016 - deannaferrari
Bought a home in 2016 in Laurel Gardens, Ross Township, PA 15229.
Roxanne was fantastic to work with. She really knows the Pittsburgh area well and has really great experience. As first time home buyers, we were pretty clueless, so she helped us through the entire process. Would highly recommend her!

10/22/2016 - paul stieman
Sold a Condo home in 2009 for approximately $400K in Harrison City, PA.
I have known Roxanne for over 8 years. She was my agent for buying one home in 2009 and selling two homes in 2011 and 2016, I have given Roxanne five stars for each of the identified areas above, because she truly does perform in an outstanding manner. She is an exceptional real estate professional ... very competent, highly respected, very customer focused and dedicated, and very personable! I highly recommend her!!

10/22/2016 - tasmithjr
Sold a Single Family home in 2011 in Pitcairn, PA.
I can not recommend Roxanne Mirabile enough. She has helped me purchase a house and sell another one. Her professionalism, patience, passion for the job and knowledge of the real estate market and practices helped us navigate the waters that we knew little about. The highest compliment I can give is to refer freinds and family to you, because your actions are a reflection of me. I have recommended Roxanne many times, and every time I have, she has given them the same excellent service that she gave me. If you need an agent, you should call Roxanne.

10/21/2016 - bmby
Bought a Single Family home in 2016 for approximately $325K in Murrysville, PA.
Roxanne is wonderful to work with! She gets to know you and exactly what you're looking for and searches and finds it! She treats you like family. We were coming from out of state, and she was very knowledgeable about the area. She helped us throughout the entire process, we always knew what was happening and what was next. We got our forever home at the price we wanted! Roxanne is a fabulous agent, We love her and will recommend her to anyone looking to move in the area!

10/21/2016 - natalie lanzino
Bought a Single Family home in 2016 for approximately $100K in New Kensington, PA.
Roxanne is a great realtor, she provided me with homes that were for sale in the area I wanted to live in and what was in my price range. I was scared of the process and the fact that I was a first time home buyer, but she made the process easy and made me feel more comfortable about my decision. I would highly recommend Roxanne!

10/20/2016 - bety87
Sold a Single Family home in 2015 in Harrison City, PA.
We met Roxanne when she came to our home to give us a free market analysis. We were not sure we actually wanted to sell at that time, but after meeting with her and really liking her positive attitude and energy, we started looking for a home, soon found one we like, then immediately listed our own home which sold in 5 weeks! We were very happy with Roxanne and the time and detail she put into moving us through the whole house selling and moving process. She kept us calm and focused. She was absolutely great to work with. Couldn't have done it without her!!!