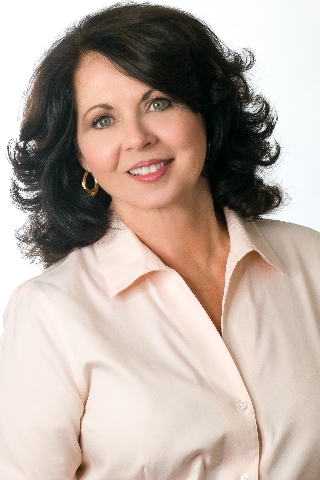 Cynthia (Cindee) Perry
Realtor®
East Regional Office

Call Agent
Text Agent

(11 reviews on Zillow)
www.cindeeperry.com


Cynthia (Cindee) Perry's Client Testimonials
Great agent ! Would recommend
~ Matthew Barnett
She was always available to answer our many questions. She was upfront about everything from the beginning to the end. Highly professional. We were very pleased and I would highly recommend her to anyone selling or buying
~ Janet Wilson

10/25/2019 - royaldutch63
Sold a Single Family home in 2019 in Irwin, PA.
Cynthia Perry was professional and did a wonderful job with the sale of our home. Her knowledge and experience helped immensely as she took care of all the details, helping us along the way. I would highly recommend anyone looking to buy or sell a home to go with Cindy Perry
She was very friendly, dependable and efficient.
~ D.B.D.
She is a hard worker. Dedicated to serving her clients. Very positive and consummate professional.
~ D.C.
Cindee did an outstanding job with guiding me through the process of buying my new home and she did an equally outstanding job with guiding me through the process of selling my existing home. Thank you very much. p.s. - You may share my above comment and name with anyone at Berkshire. You may also share my above comment publicly but please do not share my name publicly (meaning, please do not share my name outside of Bershire). Thank you.
~ R.A.

08/17/2019 - barbcrooks
Bought and sold a Single Family home in 2019 for approximately $450K in Irwin, PA.
Cindee Perry is absolutely the agent that you need to sell OR buy your house. We have experienced both with her. She is so passionate about helping people find the right house. She worked tirelessly to find the right home for us. We had a long list of "needs" and her calm, professional demeanor assured us all the time that we'd find the perfect house. And we did. The house we were selling had challenges along the way. Big challenges. It is a unique property that she needed to find just the right buyers for. She succeeded with grace and poise and always with a smile on her face. She always had our best interest at heart. Cindee is ranked extremely high in her company because she can sell! She is knowledgeable and confident and I am so grateful for her expertise. I am so proud to call her my new friend!

06/21/2018 - zuser20150511224322699
Bought a Single Family home in 2018 for approximately $275K in Allison Park, PA.
My husband and I recently purchased our first home. Cindee was recommended to us after having one very bad experience with a realtor that was just given to us through the Zillow website. Cindee was amazing! She was exactly what we expected out of a realtor. We felt she had our best interest throughout the whole process and provided us with honest opinions on houses and offers. Cindee would point out things to us when showing houses that we otherwise wouldn't have thought about. She also was able to continue to work with us whenever we switched our search location from Murreysville to Allison Park/Gibsonia area. We had a deadline as our lease was ending and we weren't able to extend it at all. Cindee helped the buying process go smoothly and quickly. We closed and we're in our new home in less than a month. I definitely recommend Cindee to anyone in need of a realtor. We plan to use her again in the future for any of our home buying/selling needs.

05/03/2017 - e blackstock
Bought a Single Family home in 2017 for approximately $125K in Trafford, PA.
We were looking to purchase a home and Cindee was wonderful through out the process of helping us. She was always early to all the appointments we had setup with her. She was very responsive to any questions (I had alot of questions) and was very honest in the advice she provided. When we decided to place an offer on the home we closed on a few weeks ago, Cindee was thorough in her explanations of the process and made everything very easy to understand. I really could not say enough good things about her expertise in her trade, the ease of which she made doing business and how caring she was in helping my fiance and I find our first home together. Thank you very much Cindee!! We wish all the best to you and yours! We love our new home!

03/01/2017 - jasonsworkaccount
Bought a Single Family home in 2014 in Murrysville, PA.
We had a complicated purchase that ended up taking something like 5 months from offer to closing, and Cindee was on top of everything. She was even at all the court hearings, even though she didn't really need to be.

02/17/2017 - zuser20160510182417540
Bought a Condo home in 2017 in Murrysville, PA.
Cindee sold a home to us and we were so impressed with her expertise and response to all of our questions that we have asked her to list our current home. She is very professional, prompt and kind and we would highly recommend her as an agent. Would give her 6 stars if I could!

02/16/2017 - charharold
Bought and sold a Single Family home in 2016 in Pittsburgh, PA.
Cindee Perry has been assisting my husband and I with our real estate transactions for the past 15 years. Not only did she find our new home and sell our old home, she has helped us secure several investment properties over the years. Cindee has guided us through the entire buying and selling process several times. She is very knowledgeable in her field and always goes the extra mile for her us. I would highly recommend Cindee Perry to anyone that has real estate needs.

02/14/2017 - akunkle01
Sold a home in 2016 in Larimer, North Huntingdon, PA 15642.
Cindee helped sell our house. Her experience showed through on the 1st meeting. The pictures she took were amazing. We were kept in the know at all times and the process was very easy. Selling a house can be stressful but with the right realtor like Cindee it helps makes the process so much easier. The only problem we had is we moved several hours away and she couldn't help us buy a house. Otherwise, she would be the only realtor that I would deal with. One of the best.

02/08/2017 - jeffrey jr705
Bought a Single Family home in 2016 for approximately $375K in Greensburg, PA.
Very helpful in the whole process as I was new to buying a home. Showed me many different houses, explained how the process would work and was there to answer any questions I had at any time. Go see CINDEE!!!!!

11/21/2016 - smiller801
Sold a Single Family home in 2016 in Ligonier, PA.
Cindee Perry is a very knowledgeable real estate agent. She helped us find the house we were looking for and also sell our previous home. She kept us informed and made sure we understood all of the different forms required to complete. She is honest and sincere. Provided suggestions and recommendations when needed. If there was anything that we needed to find out, she knew how to do it with her resources.