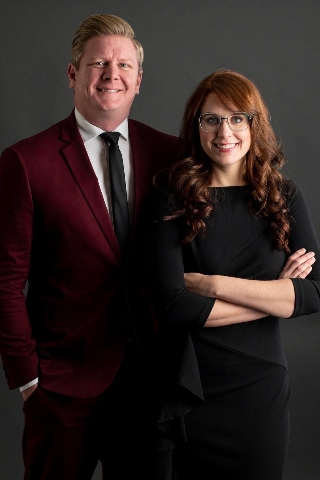 Carolyn Domasky
Realtor®
Greensburg Regional Office

Call Agent
Text Agent

(6 reviews on Zillow)
www.carolyndomaskyrealtor.com


Real Estate Service Unique to You!

It is my belief that forming relationships with those I serve increases my ability to provide exceptional real estate services to you. In turn, I would like to offer you the opportunity to get to know a little more about me.

I was born and raised in the City of Greensburg where I attended Greensburg-Salem. While there, I served as co-captain on the varsity field hockey and lacrosse teams, as well as played an active role in our French club and National Honor Society. After graduating, I attended Seton Hill University Honors College where I studied entrepreneurial business and hospitality management. There, I participated in Peer Ministry Council and The Wukich Center's Elevator Pitch Competitions, a competition similar to the television show, Shark Tank. The culinary arts being one of my greatest passions, I also graduated from Westmoreland County Community College's Baking and Pastry Certification Program at the same time.



Professionally, most of my experience comes from the jobs I have held at local restaurants and clubs such as The Mountain View Inn, The Chocolate Shoppe, Lynch Field Dairy Queen, Rolling Rock Club and Rizzo's Malabar Inn, where I learned a multitude of invaluable skills while working in various roles. After graduation, I moved into foodservice distribution where it was my job to work one-on-one with our restaurant customers on menu development, business management systems and standard operating procedures.




After ten years in the foodservice industry, I have chosen to re-direct my career path into real estate. I seek to refocus my experience in hospitality and business, years spent learning about people, into the role of finding the property of your dreams.




I currently reside in the City of Greensburg with my husband, Bronson, and our two cats, Penzey and Alfie. In my spare time, I enjoy traveling, reading, practicing yoga and drinking tea.




Thank you so very much for taking the time to learn more about me. I hope that in the near future I will have the privilege to learn more about you and your real estate dreams!


Pre-Licensing Courses - Real Estate Educators
Master of Business Administration with Specialization in Entrepreneurial Studies - Seton Hill University
Bachelor of Arts in Hospitality and Business Administration - Seton Hill University
Certification in Baking and Pastry - Westmoreland County Community College
General Education - Greensburg Salem School District
Westmoreland County Historical Society
The Nature Conservancy
Seton Hill University Alumni Association
Alpha Lambda Delta