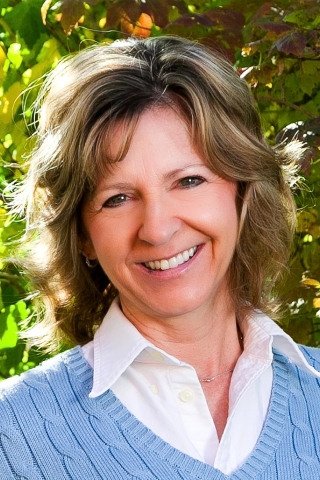 Michelle Cautela
Realtor®
East Regional Office

Call Agent
Text Agent
https://MichelleCautela.thepreferredrealty.com

Michelle Cautela's Client Testimonials
Michelle was outstanding to work with! We didn't have a realtor when we found our dream home, but when we met her at the open house we knew we had to work with her! Her communication and responsiveness was incredible! She was genuine and personable and really made our entire process in buying and selling a breeze! Highly recommended!!
~ amanda hauck
Michelle Cautela provided excellent service as a real estate agent. She kept us informed of everything that was going on regarding the preparation and sale of our house. She went as far as to pick up items for needed repairs of our house at the local home repair store. She was always helpful and provided us with good advice regarding decisions we needed to make regarding necessary repairs. She coordinated the work with the home repair technicians, which went far beyond what you would expect a real estate agent to do. To put it bluntly, she was an exceptional real estate agent who I would recommend to any of our friends buying or selling a house in the Pittsburgh area. She was very aggressive in marketing the property which resulted in a quick sale. Thank you Michelle for making our long-distance sale of the property an easy task. It was a real pleasure working with you! You more than deserved the commission you made on the sale of the property!
~ tommopar8
Michelle helped to sell my mother's home during a very emotional and stressful time. She provided a calming influence never getting flustered. She was helpful in finding workmen we needed to fix an electrical problem and helped to find a wonderful cleaning crew to spruce up the house once we had it emptied. She provided responsive caring support and kept me up to date with everything going on throughout the process.
~ Nuala6192
She always update me Kept me well informed Walked me through the home buying process
~ D.G.
Michelle is an outstanding realtor. She is extremely organized, enthusiastic, professional, and helpful. Our situation was not ordinary, as she had to deal with high tension between my ex husband and I and a very ugly divorce, she stayed calm and professional the entire time for both of us. I don't know a realtor that would've stayed with us through that. I would recommend her highly to anyone who is looking to sell their home.
~ Vince A. & Keri Russo
Michelle was absolutely AMAZING to work with. She was so professional and absolutely efficient with everything. She was a huge support with each house we looked at! It was fun and exciting and her personal mannerisms are out of this world!! I would highly recommend her to any family and friends looking for a house! She was such a pleasure to work with. I appreciate her dedication to each customer so much!!!
~ Michelle R. Huot