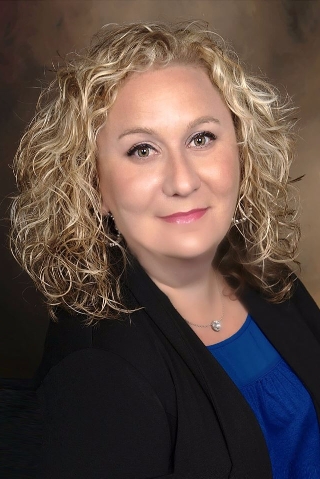 Suzy Stauffer

- Dallas / Fincham Team

Realtor®

Peters Twp Regional Office


Call Agent Text Agent https://suzy.dallasfinchamrealestate.com




Specializing in the South Hills Area
With more than 35 years of combined experience and over eight-hundred transactions successfully completed, The Dallas-Fincham Team, led by Rich Dallas and Sharon Fincham, has never forgotten one simple definition at the heart of their business: Agent—a person who acts on behalf of another person or group. On a daily basis, the team operates with a client-first mentality, acting consistently on behalf of their clients' best interests. This goes hand-in-hand with their mission of being a relationship-centered agency rather than a transactional one, meaning they aim to build lifetime relationships with their buyers and sellers. They treat each client as a top priority, whether a first-time homebuyer or a long-time friend.

Suzy Stauffer developed her enthusiastic personality and supreme organizational and time management skills thanks in part to years of being an avid hockey mom. She now focuses full-time on the real estate industry, bringing her elite knowledge of the Peters Township area to the team. Her command of the region's market has proven to be an amazing asset to clients. She is a PTA Board Member and also Board Secretary for the Peters Township Hockey Club. Her communications degree from Penn State and background in HR mean she's a pro at guiding clients with a deft and friendly hand through the entire process of buying or selling.

Suzy is joined by agents Aaron Hirak, Liz White, Dana Chilleli, Karen Randall and John Koenig, plus Director of Operations Jenn, Marketing Manager Suzanne, and Office Assistant Cathy Speranza. This means each client gets not one agent, but a whole team of specialists to create the best possible experience. All combined, the team brings passion, professionalism, trust, and high ethical standards to each and every transaction while constantly pushing themselves to remain experts in the field by attending workshops, seminars, and webinars, as well as receiving private coaching by the top estate coaches in the nation.

Once you work with The Dallas-Fincham Team, you will understand that buying or selling a property is so much more than house hunting and putting your signature on a few contracts. You'll truly learn what the word agent symbolizes and what it means for your agents to have your back . . . Because who you work with matters.
Member of the Pennsylvania Association of Realtors
Member of the National Association of Realtors
Member of the Washington-Greene Association of Realtors
Member of the West Penn Multi List
PTA Board member for Peter Township
Board Secretary for Peters Township Hockey Club