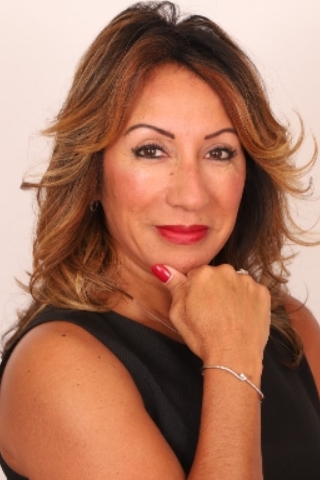 Nila Porter
Realtor®
Upper St. Clair Office

Call Agent
Text Agent

(10 reviews on Zillow)
www.NilaPorterRealtor.com




Nila Porter's Client Testimonials

07/17/2020 - whbaseball7
Bought a Single Family home in 2020 for approximately $150K in Mckeesport, PA.
She helped me find the hone that I've been looking for for a long time. It met be medical condition needs. She was very patient and extremely helpful. She was great. She's a true professional plus it helped that she's a veteran like me and goes that extra mile. Anybody looking for a real estate agent needs to go to her. She's the best

04/28/2020 - speterman0711
Sold a home in 2017 in Hays, Pittsburgh, PA 15236.
Nila Porter is a great realtor! I hired her to sell my house. She is very passionate about real estate. She is personable, professional, knowledgeable, hardworking, and reliable. She knows the area well not only geographically but business analytics as well. She will help guide you through the process whether you are buying or selling.

04/21/2020 - cjstoodt43
Bought a Condo home in 2020 for approximately $275K in Clairton, PA.
This is the first time that we have bought a new house and sold the old one. Nila helped us through all the steps. She sent us multiple listings of homes for sale. When we found something that we liked, she arranged showings and took us there. When we found the house that we wanted to bid on, she took care of all the paperwork and sent us forms to sign online to make things go faster. She set up a timetable to show us when things needed to be done. We could not have done all of that on our own. Now we are in the process of selling the old house. It is a little slow because of the pandemic. Nila put everything on line and we took pictures to add to the presentation. She is getting interested phone calls but we all have to wait until the governor lifts the mandate to show the house. Nila has done a very good job and we could not have picked a better realty person.

04/16/2020 - chiefmikeaffairs1971
Bought a Single Family home in 2019 for approximately $175K in Clairton, PA.
She really assisted us even from day one to the closing. I appreciate her when lender seemed to be unresponsive by trying to make us start the whole process from d scratch, she quickly step in. Thanks again Nila.

04/15/2020 - jeffwojnovich
Bought and sold a Single Family home in 2019 for approximately $200K in South Park, PA.
Nila was very helpful in helping us through a turmoil process of buying and selling a home on the same date. Nila helped get our house listed and sold in a very quick time without having to drop the price we were hoping for. She was also able to help us find a new home to move into and make the whole process as seamless as possible. In addition to that, she was very helpful in explaining things in the process we did not understand and was always very quick to respond to texts/calls/emails.
Nila is a very strong and hard worker who went above and beyond for all our needs. I dont think there's anyone above her, she went out of her way for us.she was always available when we had questions, also helped to move debris from the property. Nila is very compassionate she knew what we where up against and went out of her way to make a dream come true for my niece and her children. From the bottom of my heart I Thank You your the Best. I would call you anytime for any future purchases, and I highly recommend you to everyone!!!!
~ Margaret A Dusch

01/21/2020 - rachelhibbs
Bought a Single Family home in 2019 for approximately $150K in West Mifflin, PA.
As first time home buyers, we were overwhelmed, but Nila was wonderful throughout the entire process. She really took time to get to know us and understand our situation to help us find our perfect home! She was so flexible to our busy schedules and responsive every time we contacted her. We would recommend Nila to any of our friends and family looking to buy or sell!
Knowledgeable, patient, and caring. Makes her an absolute joy to work with!
~ Marshall Lee Tempest
She work with u till thru it all thick and thin help on all terms
~ Krystal Litvak

05/19/2019 - karalyn hillebrecht
Bought a Single Family home in 2019 for approximately $150K in Brookline, Pittsburgh, PA.
As a first time home buyer I cannot imagine what I would have done without Cathy and Nila! They are incredibly knowledgeable of the field and truly had my best interest at heart through the entire process! I could feel them fighting in my interest in negotiations and even with the other agencies working to settle my mortgage and closing. Absolutely wonderful women! Look forward to working with them in the future!

04/11/2019 - Shannon Lucas
Bought a Townhouse home in 2018 for approximately $100K in North Versailles, PA.
This was my first time buying a house. Nila was so helpful, very patient, and kept the process enjoyable and easy. She also made sure I understood every step of the process, what was expected of me and when, and provided me a bound copy of all important documents involved to keep as a very organized future reference.

04/08/2019 - BTNaughton79
Bought a Single Family home in 2019 for approximately $75K in Carrick, Pittsburgh, PA.
Nila Porter was very helpful in our first time home buyer experience. Instead of merely trying to find us a house to buy, she works very hard to help us find the home we wanted.Knowledgeable and trustworthy, she is truely a credit to the profession.