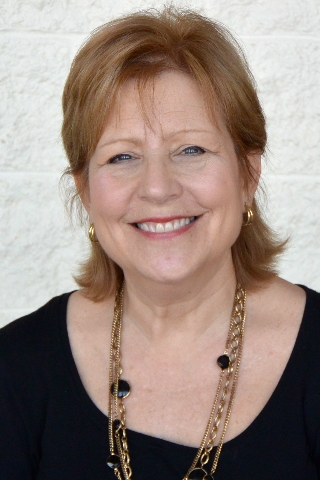 Denise Perry
Realtor®
Cranberry Twp Regional Office

Call Agent
Text Agent

(10 reviews on Zillow)
www.deniseperryrealtor.com

Denise Perry's Client Testimonials

10/13/2020 - LeuenbergerJJ1
Bought and sold a for approximately $250Khome in 2020 singleFamily in Mc Knight, Pittsburgh, PA 15237.
Our realtor, Denise Perry, went above and beyond in providing us with excellent service in both buying and selling! She was knowledgeable, discerning, and warm throughout every turn in the process. We could not be more pleased with our experience with BHHS
Denise was the consummate professional during both the listing and selling phases of our transactions. Her integrity, honesty and " right on " attitude was most important in working toward a common goal . She was very knowledgeable about contacting contractors and tradesmen as needed while we made improvements on our home. I would highly recommend her services to anyone with a personal real estate connection. We wish Denise all the best in her career at Berkshire Hathaway!
~ J Dallas Smith

03/06/2020 - smithdallas8612
Sold a Single Family home in 2020 for approximately $275K in Pittsburgh, PA.
Denise Perry was a consummate professional and always concerned about every detail throughout the listing process.As we entered the selling phase, she provided additional expertise in working with tradesmen and contractors. Honesty and integrity cannot be replaced . She definitely went above and beyond to complete our transaction.
She is dependable and knowledgeable. Very helpful in all aspects of selling my home.
~ J Dallas Smith
Denise was patient while we, as first time homebuyers, worked out what our preferences were by looking at many homes. She drove long distances daily to help us visit many different homes. Her commitment and dedication were both practical and reassuring.
~ S.S.
Denise provides such professional, yet very personal, service. She is always going above and beyond.
~ S.K.

07/21/2019 - nmrojas7
Bought a Single Family home in 2019 for approximately $150K in New Brighton, PA.
Denise is an absolutely incredible real estate agent. She carefully listened to all of our needs and walked alongside us throughout the entire process. Even though we looked at so many different homes throughout our process, Denise never hesitated to show us another home until we found the perfect one. I'm still amazed at her ability to work with the seller's agent as well. Everything was seamless about the process and we were able to purchase such a unique home historic home. If you are looking for someone who truly cares about the work she does and works tirelessly to bring the best to her clients and make their dreams come true, work with Denise Perry. She is honest, thoughtful, and kind, but is also very strong and confident in her work. She also knows so many different areas of Pittsburgh. She will represent you in the best way possible and help you not only find, but also get the keys to the home of your dreams!
Denise was very responsive and helpful through the entire process. I would recommend her to anyone looking to purchase a home.
~ M.P.

01/10/2019 - Airperry99
Bought a Single Family home in 2019 for approximately $400K in Pittsburgh, PA.
Denise is A+ agent and the best I have ever worked with! She carefully listened to our wants and needs, and found us the perfect home. The home was in an area that we were not even considering, and ended up being in a location that was just outside of town (short commute into work) with a wonderful neighborhood feel.

11/29/2018 - Natalie Karr
Bought and sold a Single Family home in 2018 for approximately $450K in Pittsburgh, PA.
Denise's commitment to excellence impacts every portion of her service to her clients. She provided thorough research, helped us to think through the process, marketed our home beautifully, and approached things through both a professional, yet caring lens. We highly recommend both her and the team at the Berkshire Hathaway Cranberry office!Steve and Natalie Karr

05/31/2018 - LeuenbergerJJ1
Bought a Single Family home in 2018 for approximately $325K in Pittsburgh, PA.
My wife and I could not be more pleased with our experience with Denise as our realtor. We moved to Pittsburgh from out of state and leaned on her for advice on locations within the city throughout our home search. Her knowledge of the area is extensive. Denise was also diligent in finding new and appropriate listings for us to see. We found just the right house with her as our realtor! My wife and I are grateful for how the whole search process went, and thrilled with how it ended up. We recommendation Denise with no reservations. She is a trustworthy and hardworking person and her passion and expertise in her field makes her enjoyable to work with!

05/31/2018 - gaak
Bought a Single Family home in 2018 for approximately $475K in Allison Park, PA.
Denise made our decision to buy and the process of buying as simple and exciting a possible. She was delightful and knowledgeable as well. I would highly recommend her to anyone considering buying or selling.

02/12/2018 - mhwilson2013
Bought a Single Family home in 2018 for approximately $75K in Rochester, PA.
Denise came out last minute on a holiday weekend in the snow to show us a house when no one else responded to our inquiries. She was a blessing to work with and helped us through the process with all the holiday activity going on.

11/08/2017 - tonijoy06
Bought and sold a Single Family home in 2017 in Mount Lebanon, Pittsburgh, PA.
Denise, though a new realtor, has every strength necessary for a good experience buying or selling a home. She is competent, thorough, conscientious, and best of all, so caring that she goes beyond what is necessary and always is most helpful. She is fun to work with too!

11/07/2017 - fritotracy
Sold a Single Family home in 2017 for approximately $200K in Wexford, PA.
Denise is first and foremost a caring professional. Her main goal is her client's satisfaction. She is attentive to her client's needs and responds to texts, email or phone calls quickly. I believe that because of her caring nature, Denise goes above and beyond what I have personally experienced with other agents over the years. Denise is a hard working & honest individual. Denise took care of every detail. If something needed to be researched, Denise herself researched it. She did not push her work off on my husband or myself. Denise also gave us great advice to help make our home more attractive to potential buyers. We listened and followed her advice and our house sold in 3 days!I would highly recommend Denise as your realtor for the next house you are considering buying or selling. She will not disappoint you.