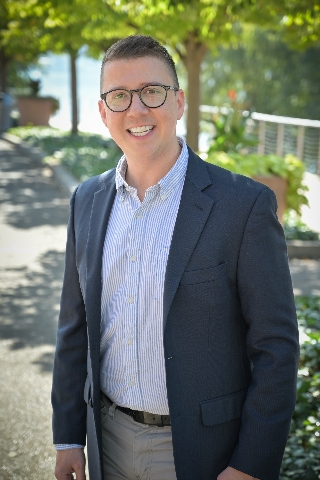 Paul Sinnett

- Sinnett Dickens Team

Realtor®

Upper St. Clair Office


Call Agent Text Agent

(8 reviews on Zillow)
paulsinnettrealtor.com


Sinnett Dickens Team Client Testimonials

04/19/2022 - lisamswager
Sold a single family home in 2021 for approximately $350K in Pittsburgh, PA 15216.
Paul is a great agent! He helped sell our home (in less than 2 days) as well as find our family a new one. He was extremely professional at all times and gave great advice/input. He was able to take professional photos of our home including inside/outside. If we need a home in the future, I will definitely reach out to Paul.

03/17/2022 - emily shupp19
Bought and sold a single family home in 2021 for approximately $225K in Pittsburgh, PA 15216.
We used Paul and his team when we bought our first home in Pittsburgh, and used him and his team again when we later sold that house to move closer to family in another state. Paul is amazinng with timely communication, and goes the extra mile to make sure things are moving along in the home buying or selling process. He is wonderful at answering questions, and we appreciate he personalized our home buying experience with a gift from our baby registry as a house warming present. We would highly recommend him, and missed using him when we bought our latest house in Michigan.

03/14/2022 - Stacie Stebbins
Bought a single family home in 2022 in Pittsburgh, PA 15216.
Being a first time home buyer I was expecting the worst. Paul and Amanda made the process so easy. From beginning to end they were supportive, quick to respond, and really made it an enjoyable experience. If you're looking to buy or sell, definitely give them a call!

03/14/2022 - Keith Pelkey
Bought a single family home in 2020 for approximately $275K in Bairdford, PA 15044.
Paul is great! Not only did he not lose patience with me during my lengthy house shopping process but he showed up to every appointment on time and answered every single question I had. And if that was not great already, Paul was able to secure the first house I put an offer on even though there were several other offers!! I highly recommend working with Paul!

03/08/2022 - LizMadsen
Bought a single family home in 2021 in Pittsburgh, PA 15241.
As out of town buyers from Philly, we were worried at first that trying to find the right home in a hot market from 5 hours away would be impossible. Luckily, Paul made it incredibly easy to narrow down our search and help us find the perfect home. He was a delight to work with.When we couldn't make it in to Pittsburgh to view a newly-listed house, Paul went to the showing on our behalf and FaceTimed us. We worked in this fashion for several weeks, with Paul touring numerous houses with us on video to help us compile our final list before we even came to town. We weren't sure what neighborhood would suit out needs, so he FaceTimed us from the street to give us a feel for it. His expertise in understanding school districts, local amenities, and general neighborhood "vibe" helped us find the right location.Throughout the whole process, Paul was available around the clock to answer questions and provide us with new listings to check out. Once we found a home we loved, Paul connected us with a perfect agent to list our house in Philly (which sold in 5 days!!). Finally, I'll never forget what could have been a VERY negative closing / move-in day. We showed up to do our walkthrough on a Friday and the sellers had not yet moved out, which could have delayed our closing til Monday. Knowing our moving trucks were on the way from Philly whether we closed or not, Paul figured out a way to get the sellers out -- all with a smile and keeping the mood light. His relationships with the mortgage company allowed us to delay our closing to the end of day to make it work.I'd recommend Paul to anyone buying in the Pittsburgh area, whether you're local or trying to purchase from afar. I will exclusively work with Paul for future buying/selling in Pittsburgh.
He was knowledgeable and helpful when our regular realtor was on vacation.
~ Sally and Richa Boyd
Very eager to please. Helped with many difficult personalities and situations.
~ Mary Murphy

10/06/2017 - mcbrideshannon033
Bought a Single Family home in 2017 for approximately $75K in Glassport, PA.
Paul was very helpful through this experience. Very knowledgeable. Took time to explain every detail of this process. Very fortunate we had such a caring and honest real estate agent. Would definitely recommend him.