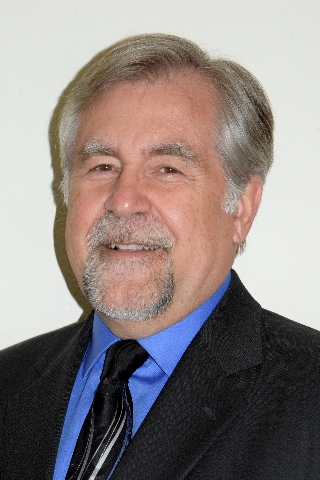 Bob Kuzynski
Realtor®
Rostraver Regional Office

Call Agent
Text Agent

(2 reviews on Zillow)
www.BobKuzynski.com
Bob Kuzynski's Client Testimonials

08/08/2021 - juliapraskavich1
Bought and sold a single family home in 2021 for approximately $125K in Lowber, Fayette City, PA 15438.
I feel lucky to have had the pleasure of working with Bob. After Bob helped us to look at a few different homes, we ended up buying our dream house, and it was a fixer-upper. We had to do a renovation loan (financing house + repairs). It was a complicated loan (in terms of the bank side of things) but Bob was so flexible and helpful and supportive during the process. Not many realtors would be able to take on the intricacies of these reno loans, but Bob was such a champ and ensured that things progressed smoothly. He was always on-top of every detail, provided excellent communication to all parties involved, and his insight into everything was so so so valuable. Bob is an A+ realtor, and picking him for any of your real estate needs is by far the way to go!
Prompt, efficient - extremely cooperative & courteous personalty - took care of all major issues - would highly recommend him to friends - I have had 3 realtors over time and Robert far exceeds their comptency A+
~ Robert Figler
Bob KUZYNSKI was one of the most helpful agents I have worked with. He made it easy for me and kept me relaxed and hopeful. He went above and beyond what a lot of agents do. He kept me posted with news about changes and viewings. He held a open house, and sent out post cards to people to encourage them to look or send their friends. He kept me encouraged and told me to not lose hope. The house would sell. He knew what I had hoped to get out of the house and he knew what I needed in order to get enough to refinance the home I had already purchased. He was always available....If I text him or called him, he responded very quickly. He was knowledgeable about the business and if I had a question he didnt know he would find out the answer and get back to me in a very timely manner. I was always impressed by him. He was always kind and caring. He worked hard to make the sale come about. In spite of all the Covid 19 stuff, he followed all the CDC guidelines. When he got a possible buyer he made sure he explained to them all the Amenities the house had to offer. Bob was so helpful, thoughtful and considerate. When I got upset and depressed because the house hadn't sold he had words of encouragement to boost my morale. I enjoyed working with Bob and when I go to sell another home I will be sure to list my home with him through Berkshire Hathaway. He has a gentle caring way and gets the job done. I would HIGHLY recommend him to be your Real Estate Agent. You won't be disappointed. Thank you Bob for everything you did to make my life so blessed and complete by selling my beautiful home. I couldn't have done it without you. Mike S
~ Michael Shepard
He's very hands-on, and communicates well with us. He was always able to keep us informed on what was going on and what to expect next.
~ Scott Gray

09/06/2017 - joedy525ray
Showed home in 2017 in Webster, North Belle Vernon, PA 15012.
Very Nice Agent. & VERY HELPFUL ! Showed us any and every property that was on the multi list everyday through the app. online that was in the price range, areas and specifics we were looking for !!! I would definitely recommend Bob if your looking to Buy or list a Property !
He's very hands-on, and communicates well with us. He was always able to keep us informed on what was going on and what to expect next.
~ Scott Gray
Bob is a true professional and an all-around great guy to work with. He made my home buying experience enjoyable because he took the time to listen to me and helped me find exactly what I was looking for. I can't recommend him enough. I will certainly refer any friends or family to him, and I would definitely work with him again.

~ Alex Levandoski