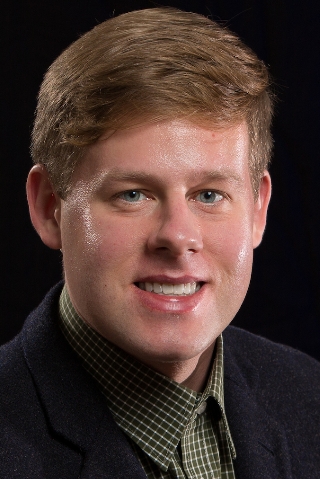 Eleazer Gorenstein
Realtor®
City of Pittsburgh Regional Office

Call Agent
Text Agent

(6 reviews on Zillow)
www.eleazergorensteinrealtor.com


Eleazer Gorenstein's Client Testimonials
Eleazer took time to answer questions and if he needed to look into the answer he got back to me quickly. He was considerate of the situation my family was in and working with him was a good experience. Would recommend him to family or friends.
~ J.R.

09/29/2018 - XinWei3
Bought a Single Family home in 2017 for approximately $150K in Mars, PA.
Eleazer is a professional guy with have lots experience with negotiation. We felt great every time talking with him and he can help us explain more with lots of patience. He treated us not only client but also friend, very appreciate what he did during our house searching! It really helps!

03/30/2018 - nicholas dahm
Bought a Condo home in 2017 for approximately $75K in Pittsburgh, PA.
Eleazer was extremely friendly and efficient in helping us find a new home. The whole process went fast and smooth, despite us being sticklers for certain things.A few of the things he is especially good at are:-Providing a succinct list of properties meeting our (admittedly complex) price, location, and style requirements. He also was able to identify a few outside these requirements that were especially good deals, in case we wanted to be flexible for a good deal.-Getting access to properties that we wanted to inspect.-Being cheerful and friendly about everything. It really made the whole process so much more enjoyable.-Negotiating a good price! Despite us having no clue what we were doing, he helped knock off 16% off an already-cheap house.Will definitely be using Eleazer when I buy my next home.

02/07/2018 - zuser20161024054411766
Bought and sold a Single Family home in 2017 for approximately $150K in Bloomfield, Pittsburgh, PA.
Eleazer helped us on both ends of buying and selling. He was extremely easy to work with, always had our best interests in mind, and was honest and very helpful all around. I recommend him highly to anyone interested in either selling or buying!

01/24/2018 - rschilling619
Bought a Single Family home in 2017 for approximately $50K in Pittsburgh, PA.
We had the absolute pleasure of working with Eleazer when we were looking to buy a rental property. As with any purchase, there are always things that could go awry or things (that are outside our control) that could cause a delay in general. Eleazer made sure when these things happened, he got the process back on track, no matter what needed to be done. He really treated us like we were his only concern. He followed through on every promise and always had a positive attitude. He was so very thoughtful and professional up to the day we signed the papers. If your looking to purchase a home, or whatever your needs are, Eleazer is the one to contact!

01/23/2018 - tooch3943
Sold a Multiple Occupancy home in 2017 in Bloomfield, Pittsburgh, PA.
A true professional a very nice young man. Always asked about family. I consider him a friend as well as a great home sales person. He always answered questions. Explained options. Worked with the other realtor to get our house sold. With us all the way. Was available all the time. Would even helped my daughter buy s house

01/21/2018 - zuser20160412130037971
Bought a Townhouse home in 2017 for approximately $300K in Wexford, PA.
Eleazer was our buyers agent for our first-time home buying experience. He took us to many different types of houses in neighborhoods in the North Hills of Pittsburgh. He scheduled and accompanied us at the walk-throughs and was friendly and patient while we figured out what we were really looking for. Once we found "THE" house, his positive demeanor and professionalism helped us get through negotiations with the seller and got us a great deal. He took the time to explain the whole process to us and put us in touch with BHHS's mortgage lender to answer our financing questions. We love our house, and El made the process very smooth. He was easy to contact by phone or text. I have recommended him to coworkers and friends who are looking to buy or build.