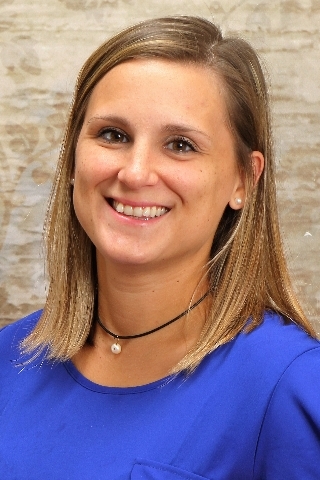 Mary Rae Rocco
Realtor®
Peters Twp Regional Office

O: 724-941-3000
C: 724-331-1887

Get to know Mary Rae Rocco
What did you do before real estate?
I worked as an Abstract Agent, Heirship Researcher and Office Manager for an Oil and Gas Title Company. I also have been and continue to coach high school field hockey.
Why have you chosen to become a real estate agent?
My first home buying experience was not great. The agent was terrible and really could have cared less about us or telling us the truth. He really suckered us, and we felt that was completely unfair.
When we placed our home on the market the first time, the agent we chose was also cold and just saw us as a number. Luckily, by chance, we were calling around to agents of homes that we wanted to see and found the perfect agent. She took time with us, invested in our process and wanted to make sure we found the best home for our family. I loved the experience of searching for the perfect home, especially once we had a great agent. I truly loved the process of seeing all that was out there. My real estate agent made being a Realtor seem so fun and rewarding. I also saw that there were good agents out there, and I wanted to be one of those good agents.
What do you love most about being a real estate agent?
So far, I love not only seeing all the homes that are out there, but I love meeting new people and trying to figure out how I can help them find a home that they will love for a very long time.
What are your five best traits?
I am motivated. I am honest and caring. I am a hard worker and won't stop until the person I am working to help is satisfied. I also have an outgoing personality and am always willing to help anyone out.
What can you do for your clients that other agents may not?
I will always try to be available for them, and not just get them as a client and let them do the work of finding a home for themselves. I want to be the person they feel comfortable calling for anything, even after the process is done.
Did you grow up in the area?
I grew up in Greensburg.
If not, when and why did you move here?
I went to Washington & Jefferson College and after getting my first job in Southpointe, I moved to Charleroi so that my sister could live near the Douglas School, where she was attending school. I met my husband at our first job and after we got married, we moved to Finleyville. I coached at Peters Township High School for a number of years and we liked the area. 2 years ago, we bought our current home in Peters.
What do you do when you're not working?
When I'm not working, I'm home with my 2 kids, Samuel (3.5) and Violet (2). I also have one on the way (due June 27). We love spending time with our family and our dog, Roxy. If I am not running around with the kids and my husband, I am coaching or preparing for my field hockey season. We love being active and the kids sure keep us busy.
Where did you attend college and what is your degree in?
I attended and graduated college from Washington & Jefferson College with a degree in English and Concentration in Creative Writing.
What's your favorite quote?
"Any crisis is an opportunity for the prepared."