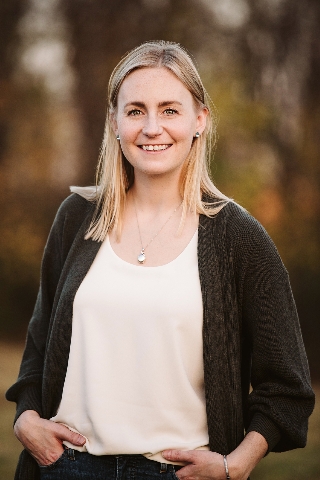 Katy Stanko
Realtor®
Mt. Lebanon Regional Office

Call Agent
Text Agent

(8 reviews on Zillow)
www.KatyStanko.com



Katy Stanko's Client Testimonials

08/09/2020 - kupetz j
Bought and sold a singleFamily home in 2020.
Katy was absolutely wonderful to work with! We had a very specific list of must haves for our forever home and Katy was always on the lookout for a place that checked all of the boxes. Once we found the perfect place, Katy made the buying process painless. After settling into our new home it was time to sell our old house, which we were extremely nervous about. Katy eased our minds and answered every question we had. Our old house was barely on the market before we had multiple offers! Katy goes above and beyond for her clients. We cannot thank her enough for guiding us through selling our first house and finding the perfect forever home.

05/21/2020 - wendymparkin
Bought and sold a Single Family home in 2020 for approximately $175K in Pittsburgh, PA.
Katy is the very BEST! She helped us sell our old house and buy a new house at the same time. On the selling end, Katy did a great job getting us ready to list. She was spot on with the timing of our listing, as well as the repairs and the small updates she suggested we make before listing. Katy uses a professional photographer who took amazing photos! Our house received multiple offers, sold over list price and in under 48hrs! Who can beat that? On the buying end, Katy was willing to take us to see anything and everything we wanted. She was really responsive and, when it came time to negotiate on our new house, she really had our backs! She closed the deal and made our dreams come true! On top of being a great realtor, Katy is just a super nice, kind, supportive, lovely person with a ton of integrity. Definitely someone you can trust!
I could've not asked for a better realtor. She was honest and upfront.
~ Michelle Rud

10/09/2018 - leslee mk
Bought a Single Family home in 2018 for approximately $125K in Overbrook, Pittsburgh, PA.
100% would recommend Katy! It was my first time buying a house and she made the experience easy for me. I had worked previously with a realtor that I was unhappy with so I was going to give up on my house hunt and then I found Katy! She is responsive, knowledgeable, and pleasant to work with.She had the answers to all of my questions and helped me close on my house in 30 days!

09/24/2018 - zuser20140611052852369
Bought and sold a Single Family home in 2018 for approximately $400K in Mount Lebanon, Pittsburgh, PA.
I would never work with another real estate agent again! Katie recently represented my wife and I in the purchase of a new home and the sale of our previous home. She was extremely helpful in navigating what can be a complex process and we were able to purchase our dream home below listing price. Katie was also able to recommend local contractors with a known track record, taking the worry out of some small repair projects I had to quickly address before closing. Katie assisted us with great tips in preparing our house to list, and we were under contract above asking price in 5 days!

06/20/2018 - ginazumbo8
Sold a Single Family home in 2018 for approximately $275K in Dormont, Pittsburgh, PA.
Let us start by saying Katy was an amazing agent! We were relocating and she did a wonderful job in a short amount of time. The marketing of our home, and the guidance she provided though out the whole proses was impeccable. It says a lot when your home sells in 4 days. She made our move an ease with no worries. We have never sold a house before, Katy took the time to walk us through each step and explained the ins and outs of every step through the process. We hope we get the chance to work with her again.

06/11/2018 - zuser20160406090930604
Bought a home in 2017 in Texas Street, Mobile, AL.
Katy made buying my first home exciting and surprisingly very easy. She was willing to drop everything and show me a house whenever I asked. Katy has also helped my parents with a few of their house purchases/sales. She is extremely professional, reliable and everything in between.

06/06/2018 - dalereis1003
Bought and sold a Single Family home in 2018 for approximately $325K in Murrysville, PA.
Katy has helped us buy and sell some of our most important properties, our son's first home, my mother's estate, the home were we raised our family, our first investment property. Being in the midst of a real estate transaction is often highly emotional. In order for the transaction to be successful you need a realtor that is sensitive to your emotions and knowledgeable of the process. Katy excels at both. Her expertise in real estate, her strength in negotiating, her passion for solutions and her ability to empathize with her clients, sets Katy apart. I highly recommend Katy for all of your real estate transactions.