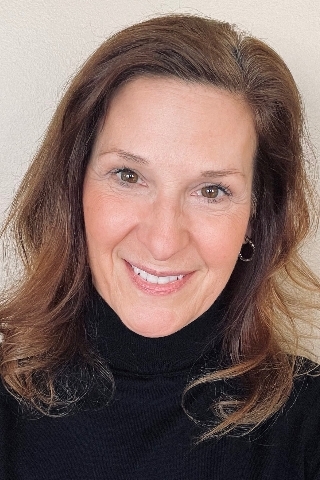 Donna Natale
Realtor®
Hampton Office

Call Agent
Text Agent

(11 reviews on Zillow)
www.donnanatale.com

Donna Natale's Client Testimonials

02/21/2021 - dianeadams 3455
Bought a for approximately $200Khome in 2021 singleFamily in Woodlawn, Aliquippa, PA 15001.
Donna was great to work with during our home buying process. She was always available for showings. She helped us with getting prequalified and all the way through to our closing last week. We felt like she truly was in our corner through the whole process. Thank you Donna. We will be sure to recommend you to our friends.

01/25/2021 - Sean Krupa
Bought a for approximately $225Khome in 2020 singleFamily in Wittmer, Glenshaw, PA 15116.
My wife and I had an excellent experience with Donna who helped us purchase our first home in April of 2020. It was evident very early on in the process that Donna's experience, candor, and motivation to deliver for her clients is second to none. Having kept an eye on the market in the months after our purchase, I'm even more convinced that Donna's negotiating knowledge and skills resulted in us getting an exceptional value for the home we purchased. Should we need the services of a real estate agent in the future, either for ourselves or for family and friends, I will not hesitate to recommend Donna.

01/15/2021 - Darren Crawford
Bought a for approximately $425Khome in 2020 singleFamily in Homeacre-Lyndora, Butler, PA 16001.
Donna was incredibly responsive and knowledgeable of both the area and the home buying process. My wife and I had several questions and Donna was always able to provide accurate answers and guidance. Donna walked us through the buying process from the first walk-through to handing us our keys at the settlement table. Thank you Donna!

01/13/2021 - krueger231
Bought ahome in 2020 townhome in Fawn Haven Number Two, Gibsonia, PA 15044.
My husband first contacted Donna when we began planning our move from CA. When he passed away during our move, Donna gave me time and space to think through adjustments for purchasing a home and guided me through the process with all the pandemic restrictions. She is very skilled in all the demands for both buyers and sellers and was extremely patient during my loan process due to all the delays caused by the pandemic and social events in late spring, early summer. I really appreciated her help during the entire process and recommend her to future home sellers or buyers.

01/13/2021 - amiller875
Bought a for approximately $150Khome in 2020 singleFamily in Cherry City, Pittsburgh, PA 15209.
I started working with Donna in late 2019, and I wasn't in a rush to buy a home. It was my first time going through the whole process and I wanted to take my time and look at a lot of different houses, Donna was so patient and helpful, finding plenty of properties for me to check out. Just when I found the house that was right for me the pandemic hit our area which complicated things, but she navigated all problems with ease, and we still managed to close on the house in a decent amount of time. Whenever I'm ready to purchase another property, Donna will be the first person I call, you simply couldn't find a friendlier person to help you through such an important purchase.

01/12/2021 - kevinnorman1
Bought a for approximately $275Khome in 2020 singleFamily in Wildwood, Allison Park, PA 15101.
Donna was a huge help in selling our old house and buying our new home. Our sale was easy and painless. Sold in a few days, so not alot to report there. As for the buying part... We were in no hurry to buy so Donna stuck with us for over a year showing us a ton of houses. Never tried to sell us on something she knew we were not happy with. When we found a house she went above and beyond making herself available for additional inspections and helping find the companies we needed for the additional inspections. Donna was helpful when filling out all the legal paperwork before and during closing. She offered help, knew where or who could help with everything. For the move it yourself people Donna knew a small crew to hire that would assist with moving our furniture. She has assisted with a few loose ends well after closing on our house and seems to check in from time to time. I was very happy with Donna as our agent and highly recommend her. She was great with our kids as well.
Our experience Donna was simply perfect. She treated us like family through the entire process. Her knowledge and experience are second to none. We plan on recommending her to any friends or family that need her services in the future, and would certainly use her again ourselves should we ever need to.
~ S.K.

04/16/2018 - Molly Emmett
Bought a Single Family home in 2018 for approximately $200K in Pittsburgh, PA.
My husband and I purchased our first home in February and working with Donna was a dream! We were dreading going through the lengthy and painstaking process of buying a home. But Donna was with us every step of the way. Donna was incredibly responsive and able to answer our questions. If she wasn't able to answer any of our questions, she was quick to get answers for us. Donna worked with our mortgage company for us to ensure that the process was quick and painless. We didn't feel like we had to uproot our lives to buy a home, and that's all thanks to Donna. We would certainly recommend her to any one of our friends or family members.

02/05/2018 - warden4you
Sold a Single Family home in 2017 in Gibsonia, PA.
Donna was extremely helpful and responsive from the initial phone call. She had to deal with 2 siblings during the sale (both out-of-state). She consistently went over and above our expectations--being proactive; assisting with identifying, scheduling, and meeting vendors for inspections, repairs, and haul away; and attending closing. She smoothly and calmly dealt with us after the first sale fell through a week before closing and quickly re-listed the property. Donna alleviated a lot of our stress during the whole process and we were very happy with her and the final completion of the sale.
As he holidays approach we just want to reach out and say thank you so much for helping us sell our house. We never thought we would have sold it as quickly as we did at the price we wanted. You gave us the tools and guidance to help sell. You also helped take the stress off of a very stressful process. Thank you again!




~ Ashley and Mike
Donna was an incredible help to me and my family while we worked to sell our home. Donna was beyond hard working, professional, and most importantly trustworthy. It can be a very difficult adjustment showing a home, but being able to trust Donna to protect our home and interests made all the difference. Donna was always available to address our questions and concerns, and was truly a pleasure to work with. We always knew Donna, and her company Berkshire Hathaway, was doing everything she could to make our dream a reality.

~ Linda C.
We can't thank you enough for walking us through the entire process of buying and selling our homes. You were fantastic and we will sing your praises to anyone in the market!

~ Terry and Sue F.