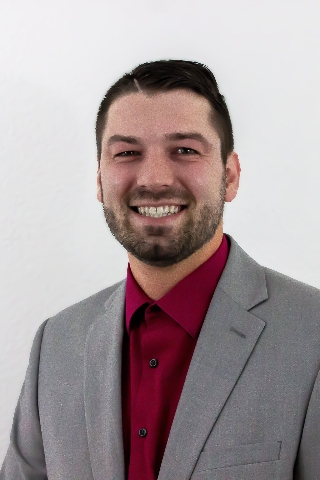 Sean Kalo
Realtor®
Ligonier Regional Office

Call Agent
Text Agent

(13 reviews on Zillow)
www.seankalorealtor.com

Sean Kalo's Client Testimonials

03/01/2021 - tchappell0803
Sold a for approximately $100Khome in 2020 singleFamily in Lawson Heights, Latrobe, PA 15650.
Sean was more than helpful while selling my house from another state! He took care of all the loose ends when I wasn't available to do so being 1000 miles away. Hes more than knowledgeable with what's needing done to take care of any issues or concerns that anyone would have. I truly recommend Sean to anyone that has any realtor need for either selling or buying in the western Pennsylvania area for he truly knows his stuff!!

09/29/2020 - SammyJo63
Bought a singleFamily home in 2020 for approximately $150K in Lawson Heights, Latrobe, PA.
Sean was very patient and knowledgeable! He showed me many homes until I found the perfect one! Sean made the process pleasurable! I will definitely contact him for any future home purchases or sales!

08/25/2020 - AnthonyZello
Bought a singleFamily home in 2020 for approximately $100K.
Sean did a fantastic job assisting me in purchase of my home. He replied quickly and gave great insight during veiwings. He was prompt with any documentation that needed addressed and always on time. I would absolutely recommend Sean for any real estate needs.
Sean was extremely professional but yet very friendly and nice. I wasn't at all nervous about buying my first home because he explained everything in a way that I fully understood. He was always available when I needed to contact him for any reason. I would absolutely recommend Sean if you are looking to buy a house
~ Shawnee Eicher
Sean is very professional, efficient, motivated, and kind. He was there for me thru the whole process of selling my property. I would recommend Sean as a trustworthy realtor. Thank You, Marie Polo
~ Helen Myers-Polo
Sean is a wonderful person in so many ways. He is always cheerful, helpful, knowledgeable, caring, on top of everything and goes the extra mile, and much more, for his clients. I knew from the beginning that he would do everything for me that he could, and he did. I would recommend him to anyone and every everyone. Give him a try and you will see how hard he works and with a smile, always. Thank you very, very much, Sean. Sincerely, Charlotte Burlas
~ Charlotte Burlas
He was great helped with everything was very prompt to respond I highly recommend him to everyone I speak too
~ Clark M Harr, Jr
Did what we asked
~ Robert McIntire
He was the only agent that I talked to that would go out in bad weather with m. looking for rustic property. He is great. [NAME REMOVED]
~ K.H.

12/13/2018 - Andy47883
Bought a Single Family home in 2018 for approximately $125K in Latrobe, PA.
Sean helped me buy my very first home, he made the entire process easy to understand and made me feel comfortable with the decisions we were making. He would answer any questions I had same day, whether I called or sent him an email he always responded very promptly. He was very informative and encouraging throughout the entire process and never left me feeling like I didn't know what to expect next. He seemed to be just as excited for me as I was! I will be calling on Sean again in the future when I buy my next home!

04/09/2018 - biskitmin
Helped me rent a Condo home in Ligonier, PA.
Sean is a very professional, kind and respectful person to work with. We would recommend him any time toWork with. A joy to have met him. SeanWorks very hard to help a person findWhat they are looking for. He makes sureHe finds the the best to your satisfactiin.

01/27/2018 - asmithhammer2
Bought a home in 2017 in Loyalhanna, Latrobe, PA 15650.
Sean was very patient when I asked him to show me a different (sometimes more than one) property every week for three months. He set up my portal with a detailed profile that would display all MLS listings that fit my criteria. I'm now a new home owner and I couldn't be happier with Sean's service in the searching and closing process.

11/04/2017 - user385349
Bought and sold a home in 2017 in Derry, Derry Township, PA 15627.
Sean was great to work with! My husband and I will be recommending him to everyone we know. He helped us sell our home in only 8 days, and just 2 short months later we just closed on our dream home. He was amazing from start to finish. He was very knowledgeable about everything, and kept us updated every step of the way. Sean is by far the best realtor you could ask for, when it comes to all your real estate needs!

09/18/2017 - DanielHarr9
Sold a home in 2016 in Ligonier, Fairfield Township, PA 15658.
During the process of selling my property Sean Kalo kept me informed of any interests in the property. When i had any questions he was quick to supply me with the answers to my questions. Very professional in handling the sale and followed up with me afterwards also.

09/12/2017 - ShannaT65
Showed home in 2017 in Ligonier, Fairfield Township, PA 15658.
My entire experience with Sean was great. He took the time to ask me questions and guide me in the correct direction. I was a first time home buyer and didn't know where to begin. He took his time to help me! He was always available when I would call him with questions. He made sure he showed me houses that had what I was looking for! I will continue to use Sean Kalo as a realtor!!