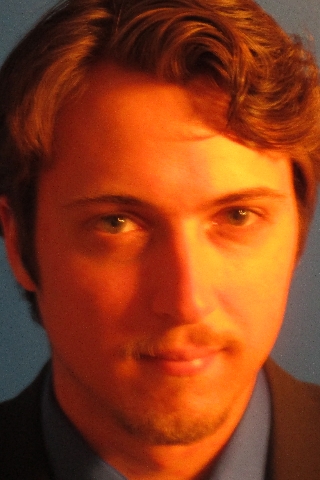 Neil Jonker
Realtor®
Greensburg Regional Office

O: 724-838-3660
C: 724-217-3157
www.neiljonker.com

About me
I made the move to the United States back in 2013 in order to get married. Hardly having any connections in my new homeland proved to be a detriment for my job search, despite the fact that I'm in possession of a Bachelor's Degree.

One day, my wife, who works at a department store, informed me that the store was looking for assistance during Thanksgiving and Black Friday. This was right around the time that her and I had moved into a beautiful home in Greensburg, PA. A little income was better than no income at all, so I agreed. Having little to no confidence in my abilities to work with the public, my agreement was on the condition that I wouldn't have to perform duties that included dealing with the public. And so I got hired as a seasonal associate, whose job was to simply bag up merchandise for customers.

But the store was short handed. And since I hadn't come across any new job opportunities, I let it be known to the store's management that I was willing to work the register as well. Register training was provided to me shortly thereafter, and before I knew it I was ringing up customers, thus starting to work with the public, which I initially had sought to avoid.

As is the case with most department stores, ours has a credit card program. Associates who succeed in signing up customers for said credit card, will earn a little extra cash in their pay check. I tried to make the most out of this opportunity and quickly became the #1 credit producer of my department, which over time caused me to start considering a career in real estate. I discussed my plan at some point with our own realtor, who advised against it due to the situation of the real estate market. Not to mention the start-up costs and the fact that realtors only make commission. At first, I decided to follow her advice.

A period followed in which I remained unable to find a decent, full-time job. Meanwhile, I rose at my part-time job from #1 credit producer of my department to #1 of the store. Towards the end of the same year, I won a regional contest by becoming the #1 credit producer in Western PA and West Virginia.

Winning that contest was a turning point. It enabled me to once and for all conquer my fear of straight commission and it made me realize that the time had come for me to radically change my course of action. I decided to go into real estate and approached the Greensburg, PA location of Berkshire Hathaway HomeServices The Preferred Realty. I got hired and I have worked there since, while also still working my job at the department store - as the #1 credit producer for the second consecutive year.
Buyer Representation
Seller Representation
Integrity
Reliability
Highly organized and efficient way of working
Fast communication
An ACCENT on service!
My Certifications
Preferred Masters Accreditation