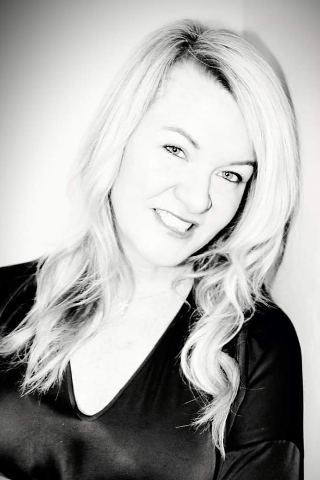 Kelly Ruane
Realtor®
East Regional Office

Call Agent
Text Agent

(13 reviews on Zillow)
kellyruane.thepreferredrealty.com

Kelly Ruane's Client Testimonials

08/27/2021 - lhagent eberhardt
Bought a single family home in 2021 for approximately $450K in South Greensburg, Greensburg, PA 15601.
Kelly was wonderful to work with! She was very patient with us and helped us find our perfect home! She helped us through the entire process, and made it as easy as possible. I would highly recommend her to anyone!

08/20/2021 - justbuck13
Bought and sold a single family home in 2021 in Municipality Of Murrysville, Murrysville, PA 15668.
Kelly helped us buy a home and sell our old home. She is a tireless worker, and we are so thankful we had her as our agent. Kelly was very protective of us and truly kept our best interest front and center. Going through the processes of purchasing a new house and selling your previous house is going to be stressful, and we can't imagine doing so without Kelly. The first offer on our house came very quickly, but did not work out; it sold again within three days on the second listing. Kelly is the best!

09/17/2020 - masokle
Sold a singleFamily home in 2020 for approximately $425K.
Kelly was truly helpful, professional, very knowledgeable, personable, and an all around excellent ally in the marketing and sale of our home, right thru close. We highly recommend her as your real estate professional of choice.

09/01/2020 - amashione
Bought a singleFamily home in 2020 for approximately $150K.
Kelly was wonderful. As first time home buyers, especially during the pandemic, she was able to ease our minds purchasing our first home. She helped us every step of the way with her honest opinion, vast knowledge, and positive demeanor, without leaving us feeling pressured in any way. She answered all of our questions promptly and thoroughly from start to finish. We are truly thankful we were able to find someone as awesome as her for a stressful step in our lives. We love our home and highly recommend her to anyone looking for a realtor!
My brother died April 10, 2019. We live just outside of Seattle WA. Kelly was our leison in Murrysville PA. She navigated getting us the services we needed since we didn't live or no anyone in Murrysville. She found a firm to clean the estate, helped with when we need to winterize the house, stayed at the place for gas and water inspections, etc. Went out of her way to accommodate us. Kept us informed about the difficults on selling a modular home on leased land. When I was frustrated of not selling the house she was reassuring of an eventual sale.
~ Gail Tavares, Executor

08/22/2019 - jonathon counts
Sold a Single Family home in 2019 for approximately $175K in Stanton Heights, Pittsburgh, PA.
Kelly was an amazing realtor who was very approachable and knowledgeable. She wanted to make sure that my church did not get an unfair deal. Kelly protected us and gave us wisdom. She also provided her expertise in confirming a location for my wife and I once we moved to Pittsburgh. We love our home and thank Kelly so much for her service!
As a first time home buyer I had no idea what I was doing from the moment I met kelly we clicked I felt as if we were friends forever!! she explained to me everything I needed to know any question I asked she answered if she didn't know she found out and got right back to me. We had so much fun looking and we were on the same page always she gave me her honest opinion on everything from houses to staying in my budget. She was on it!! She referred me to her inspector her morgage lady who were all awsome as well!! I felt like I had the dream team with me!! We found the perfect house for me and my 3 girls! she helped negotiate with the sellers to lower their price to fit in my buget!! I would refer her to anyone!! My first home buying experience was amazing because of her and I'll never forget this new chapter in my life!!! Thanks again kelly!!!!! Ur the BEST!!!!!!!
~ Samantha Sayer

01/23/2019 - user93270022
Sold a Single Family home in 2018 for approximately $225K in Murrysville, PA.
Kelly was extremely knowledgeable in all aspects of selling my house. It was a true pleasure working with someone so personable and such a absolute joy to work with. Her negotiation skills are unparalleled and proved quite useful. I highly recommend her to anyone buying or selling property.

11/06/2018 - Malinda smith
Bought a Single Family home in 2018 for approximately $100K in Monroeville, PA.
Kelly was an amazing person to work with. She took the time to go with us to multiple houses to look and never rushed us through any of them. We defiantly knew she had our best interests in mind and she worked hard to make sure that we got a good deal on our house. She was always pleasant and always had a smile when we met with her. She took a very stressful time and made it better by always being available when ever we had questions and getting us the answers ASAP! I would recommend her in a heart beat to anyone.

04/27/2018 - avatter
Bought a Single Family home in 2018 in Mount Pleasant, PA.
Kelly was the best real estate agent we could have asked for! She took the time to get to know us and what was important to us in a house. She keep us up to date at every stage of the process. She was available on our schedule, which was a lot of weekends and evenings. She even toured some truly scary houses with us without blinking an eye. She was incredibly patient and showed us a lot of houses before we finally settled on the one we bought. I highly recommend her for anyone who is looking to buy a house. You won't regret it!

02/09/2018 - raquelwinnica
Bought a Single Family home in 2018 for approximately $175K in Pittsburgh, PA.
Kelly was amazing and helped us to have the most beautiful experience buying our first home. I know Ms.Pezze as a business owner and I knew she was an honest, smart for business, kind woman, so I trusted her from the start. She was fantastic organizing in no time a visit to all of the houses we were interested in viewing, a perfect schedule, always on time. Extremely patience, knowledgeble, gave us our space to talk and think but also engaged and observant of details , that my husband and I, as first home buyers, would not look at. Always answering all of our questions not only in place but available over the phone or email 24/7. Another quality of Kelly is that she works with a great, honest and down to earth team of people who also helped us go through this process. The most important, she was never pushy or showed any personal interest in the selling. Kelly made the experience of finding our home really incredible, fun and clever. She is definitely an AMAZING and COMPLETE REALTOR.

09/28/2017 - jdonaldson3752
Listed, but didn't sell my Single Family home in 2017 in Monroeville, PA.
Kelly did a great job from start to closing. She was excellent . I will surely recommend her to others. At all times Kelly kept me up to date on the progress and took care of everything that needed to be done. Great job

08/14/2017 - sherrib3867
Sold a Single Family home in 2017 for approximately $250K in West Newton, PA.
Kelly did an excellent job representing us during several glitches with the buyers. She stuck up for our rights as sellers and was persistent and tough with demanding timely answers from the buying agent.

10/02/2016 - mbspisak
Sold a Single Family home in 2016 for approximately $100K in Munhall, PA.
Kelly is great. She stepped right in when our agent quit and she is wonderful. Shw was even on vacation when she receives the listing and called us right away. Wish we had a skilled knowledgeable agent like her on our team from the start.