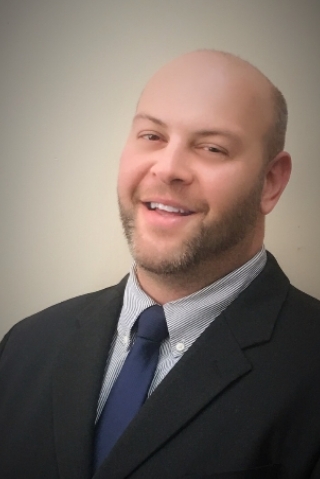 Richard Hinish
Realtor®
Upper St. Clair Office

Call Agent
Text Agent

(2 reviews on Zillow)
www.RichardHinish.com
Richard Hinish's Client Testimonials
Good communication and pragmatic advice.
~ Harley Taylor
Richard was very professional very helpful and kept me informed of everything
~ J.H.
Richard helped me find a solid home in my price range.
~ C.F.
He was very open and explained in detail things I didn't understand. He also kept me up to date on every process
~ R.N.
Willing to work with a very unusual situation to make a sale -- even when getting minimum commission.
~ D.C.
Rich Hinish was great! He was very helpful and knowledgeable. He was patient and understanding with everything. I'm using Rich Hinish when I purchase my next home which is in about 6 months. I would recommend Rich Hinish and his company to anyone I know looking for an agent. He is a great guy.
~ Michael Brown

08/23/2017 - jeffreynathansamuels
Bought a Single Family home in 2017 in Pittsburgh, PA.
My wife Lisa and I recently purchased a home in Bethel Park Pa,. We wanted to be close to my sister and mom who live in Baldwin. After walking into the Berkshire Hathaway office, we were introduced to Richard. Richard listen carefully to our wish list and quickly explained that we would have to go a bit higher in price if we were to get what we wanted. I really appreciated his directness and honesty., as too not waste our time. After viewing just a few homes, we found what we wanted. It had all the Boxes check off for us. Since we lived out of state, and weren't familiar with the buying process in Pa, Richard explained the process fully to us. He is a great adviser as too an offering price and terms, so that our offer would be accepted, and it was :0).Since we had to do everything out of town, Richard was our eyes and ears arranging the inspections, and handling all of the negotiations. He really stayed on top of everything and kept us well informed. If your looking to buy or sell a property, I would highly recommend giving Richard a call.

06/02/2017 - Victoria.pavolko
Bought a Single Family home in 2017 in Elizabeth, PA.
My husband and I recently purchased our first home, and Richard Hinish was the realtor with whom we worked. The experience was a whirlwind, and we are grateful that we had the opportunity to work with Richard. We fell in love with the first house we looked at and started the home buying process sooner than we had intended. While we had done some research, there was a lot we didn't know. Richard answered questions thoroughly, and he worked around our inconsistent swing shift schedules. We felt that he was truly on "our side" and worked to make sure that we were getting a fair deal. Richard paid close attention to detail in all of the paperwork, and he caught and corrected a few mistakes that would have negatively impacted us. He negotiated a structural issue to ensure that our home is safe and that we could close on time. Richard contacted us when there was paperwork in our email that needed attention so that we didn't miss anything we needed. Even after we had closed, Richard reached out to see how we were settling in. Richard is very professional, dedicated, and personable. If we ever found ourselves in the market again, we would not hesitate to request to work with Richard. We would highly recommend Richard to anyone looking to buy a home.
Were you satisfied with the service you received? - I was! Was communication timely? - Richard, our agent, was always prompt, sometimes surprising me when he responded to my texts despite it being late at night or on a weekend. I had more tough time keeping in touch with the broker in a timely fashion. Were all of your questions answered? - From Richard, all and then some! He had answers to questions I didn't even realize I needed to ask. Would you recommend Berkshire Hathaway HomeServices The Preferred Realty to others? - I already have!
~ Jessica Nardulli