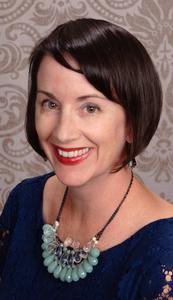 Jessica Fritz
Realtor®
Fox Chapel Regional Office

O: 412-782-3700
C: 412-519-6334
www.jessicafritzre.com

Looking to Buy or Sell? Call local expert, Jessica Fritz!
Jessica has lived in Pittsburgh for 10 years. She specializes in finding the ideal
home for an
individual or family's unique wants and needs. She is knowledgable about
Pittsburgh's Fox
Chapel area - including Aspinwall (where she lives), O'Hara and Blawnox and
Oakmont. She is
also experienced with properties in the East End - including Shadyside,
Squirrel Hill, Morningside, Lawrenceville and Oakland. Jessica is happy to meet
with you and
offer a free home value assessment if you are thinking of selling your home, or
help you find
the best neighborhood and home for your family.
Seller Agent
Buyer Agent
Free Home Value Assessment
Professional & Courteous
Fox Chapel
Aspinwall
O'Hara
Blawnox
Shadyside
Morningside