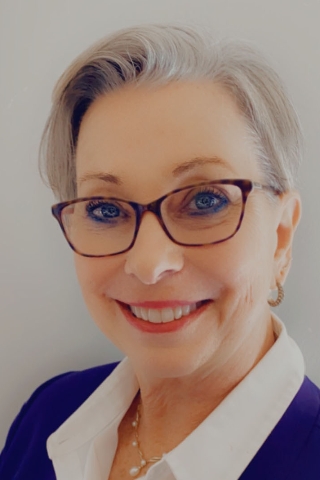 Karen Fuelling
Realtor®
Cranberry Twp Regional Office

Call Agent
Text Agent

(7 reviews on Zillow)
www.karenfuellinghomes.com
Karen Fuelling's Client Testimonials

12/18/2021 - khildum
Bought and sold a single family home in 2021 in Cranberry Township, PA 16066.
Karen was a pleasure to work with. Her experience and knowledge helped to make everything seamless. She was very responsive and went above and beyond to help her out of town clients. Would definitely recommend Karen for your next home transaction.

05/06/2021 - charlescalvincaldwell
Bought a single family home in 2021 for approximately $75K in Oakwood, New Castle, PA 16101.
Karen was everything and more I could have asked for as a first time home buyer. She was incredibly insightful every step of the way and was very upfront about everything. She took care of a lot of paperwork and other bureaucratic processes that would have taken me forever to understand alone. I intend on recommending her to any of my friends that are looking to buy a house in a new future. Thank you so so much again for everything Karen!!!

02/10/2021 - rileyk0330
Bought and sold a for approximately $525Khome in 2020 townhome in Wexford, PA 15090.
Karen listed our home and helped us find a new home very quickly after our home sold sooner than expected. She is the ultimate professional, decades of experience and kept everything on track in order for us to meet an aggressive closing date. We highly recommend her for sale, purchase or both!

06/27/2020 - jg7956
Sold a Single Family home in 2019 for approximately $200K in Rochester, PA.
Karen was very helpful and professional in the listing and sale of our home in New Sewickley Township, PA. She is extremely knowledgeable in the process and requirements of selling a home and was always quick to respond to any questions we raised along the way. Bottom line -- we would happily recommend Karen to our family and friends.

06/25/2020 - cmaewas
Bought a Single Family home in 2020 for approximately $275K in Cranberry Township, PA.
My husband and I were first time home buyers and met Karen at an Open House. We didn't have a clue what we were doing, but decided to just go to some Open Houses. We instantly felt comfortable with her and are so thankful to meet her at that Open House. She provided us with helpful information on how to get started in the process and we decided she was the perfect fit for our realtor. She stayed within our budget and was accessible at all times of the day. The house we chose was because she arranged a showing before the actual open house date. Her expertise spans over 20 years and did not go unnoticed. After seeing a couple of homes with Karen, we started to see her as a friend rather than just our realtor. We're so thankful our paths have crossed and have jokingly asked if we could continue house hunting after we've found our home sweet home. We both highly recommend Karen to anyone and everyone looking for their new home!
We blessed to have Karen assist with our home purchase over 5 years ago. She was determined to find us a home we would love. She is wonderful to work with and is thorough in her legwork before you even meet her. We put her through the test with our home purchase and she found us our dream home. Fast forward 5 years and our hopes of staying in our dream home faded with a new job assignment. When faced with relocation, the first thing we did was call Karen to help us sell. She was great with talking us through various flaky buyers and was again persistent in her efforts to get the house back up quickly. She knew the right pricing for our home and was able to get us asking with a little bit of her strategy. I highly recommend Karen if you are looking for a great Realtor with a heart of gold.
~ Adam Millar

09/14/2017 - debcooks
Bought a Condo home in 2013 in Freedom, PA.
Karen is professional yet personal. I felt that she listened to me and we were able to work together to find/buy the property we needed. She knew the area, explained all the surrounding services so I was able to make a good decision. She was relatable and there was no 'big sell', just good information. She was honest and gave her opinion when I asked for it. I will use her to sell our home when we move.
"Your trust, confidence and complete follow-up are just one of the many reasons why we have recommended and have suggested to several friends to select you as their real estate professional. Customer satisfaction and personal performance makes all the difference when one makes such critical decisions. Thank you for your hard work in making our two sales a complete success."
~ Sheldon B.
"We met Karen at an Open House and she provided us with excellent advice on preparing our home for sale. Her willingness to provide us such valuable advice, combined with her outstanding reputation as an honest and diligent agent, led us to seek her out as our sales representative when we were ready to sell".
~ Mark and Susan B.
"Karen was professional yet approachable in all aspects in the sale of our home. She was readily accessible and returned all telephone calls in a timely manner. We would recommend Karen to our friends and family and would use her in the future".
~ Robert and Shirley W.
"I would recommend Karen to anyone looking to buy or sell a home because of her professionalism, positive outlook, and experience in the industry".
~ Patrick G.
"Karen was awesome! She went above and beyond for us and really knew what we wanted as buyers. Could not have asked for a better Realtor."
~ Adam and Heather M.

06/20/2016 - user0901409
Bought a Single Family home in 2013 for approximately $275K in Baden, PA.
Karen was very helpful in the process to help my wife and I purchase our first home. She would return phone calls or emails of our concerns with in an hour or so, but most of the times she would just answer the phone. The house we ended up buying was a house we had put an offer on, but lost due to a cash offer we didn't know about and really couldn't compete with. She called us back before the house was put back as soon as she had information that the people that won were backing out and was again available. If it weren't for her diligence my wife and I probably would have been renting for another 6 months or more. We couldn't be happier in our home.