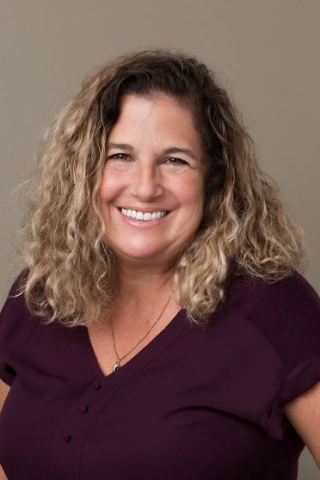 Marianne Reid
Realtor®
Fox Chapel Regional Office

Call Agent
Text Agent

(12 reviews on Zillow)
www.mariannereid.com




Marianne Reid's Client Testimonials

09/02/2022 - mikerobsullivan
Bought and sold a single family home in 2022 in McKees Rocks, PA 15136.
She helped me buy my house when I ran into problems couldn't have done it without her. She also helped me sell the same house 7 years later. I have known Marianne since grade school you shouldn't use anybody else for real estate needs.

03/03/2021 - Ben Luffey
Bought a single family home in 2021 for approximately $100K in Wilkinsburg, PA 15221.
Through a very long and drawn out home search Marianne was always quick to respond and/or set up an appointment to view a property. Her advice was sound and helped keep me on track until I found exactly the home I was looking for. Highly recommend.
Marianne took time to make sure my condo was sold for top dollar. She also took time to make sure that I found a new residence that I liked.
~ C.D.K.
Marianne worked tirelessly to sell my condo at a great price. Marianne was patient and positive throughout my searching for a new place.
~ Connieann DiVincenzo Kerns

05/25/2018 - burgessshop
Sold a Single Family home in 2018 for approximately $225K in Monroeville, PA.
Marianne was very knowledgeble but not pushy. Marianne expertly marketed our house so that we were able to sell our house for the price we wanted. She answered our many questions. She is a woman of integrity and we thoroughly trusted her to sell our house.

04/19/2018 - DanaKoluezezBrown
Sold a Single Family home in 2017 in Pittsburgh, PA.
Marianne was a great asset to us. Dealing with selling our house from a far distance was very stressful, but Marianne kept everything organized, well maintained, and worked hard to get our house sold. She had wonderful advice throughout the entire process and was always easy to contact, and more than happy to answer all my question and address all of my concerns.

12/18/2017 - jack9991
Sold a Single Family home in 2017 for approximately $175K in Murrysville, PA.
Marianne did a great job. She was prompt to answer phone calls and emails, showed up when she promised to, and had a comprehensive grasp of the process of selling the house. She arranged for services to correct defects quickly and efficiently. The closing went quickly and effortlessly via emailed documents. I highly recommend her to anyone selling a house.Pelham Shirland

11/09/2017 - shoop katie
Bought and sold a Single Family home in 2017 for approximately $250K in New Kensington, PA.
Marianne Sold our house and helped us to purchase our new home. Our house sold in under two weeks, even after the first buyer changed their minds. She knew the market and priced our home correctly!Marianne was so patient in our process of looking for a home. We weren't sure of the area of type of house we wanted or even the area. Marianne helped to guide our buying process and we can honestly say we are living in the house of our dreams in a perfect neighborhood. I would recommend Marianne to anyone looking to buy or sell your home.
"Buying a home is an extremely stressful endeavor. Not only are there strict deadlines, multiple documents to review and sign, and you have to continue to live your normal life on top of everything involved in the process. Marianne Reid takes a portion of that stress away by being knowledgeable, attentive, and personable. The deadlines are strict, but Marianne keeps you on track. When you have question, she is available to answer them quickly. With all the steps of the process, she is supportive and friendly to help you through it. With Marianne's help, my home buying experience was incredible. I love my new home and was able to get through the process because I had a great agent. Real estate is stressful, but Marianne Reid makes it easier." Pete Pototsky
~
Marianne did a fantastic job as our realtor. She answered every question we had. Emails and phone calls were answered in a very timely manner. There was no wondering what was going on. She guided us through the process and gave good advice. We felt she worked hard for us and would absolutely recommend her to anyone looking for a realtor! Sue B.
~
Marianne was the first realtor I have ever met that was not pushy. She listens to what u want and she gets it for you. She answers all your questions immediately and she will go anywhere you ask and give you as much time as you need there. She will feel like part of your family by the time you are in your new home. In fact we have invited her over to see what improvements we made. I think she was happier for us then most of our family! We couldn't be happier with our beautiful new home or our new friend Marianne! Mindy & Mark B
~

10/20/2016 - zuser20160119122503242
Bought a Single Family home in 2016 for approximately $100K in Monroeville, PA.
Honestly, she could not have been better. She met all of our needs. Marianne found and showed us houses that fit what we were looking for and always returned calls very quickly. She was very accessible during the whole process. If we were to sell or buy in the area again, we would definitely call her.

10/18/2015 - MichaelSullivan0
Bought a Single Family home in 2015 for approximately $25K in Mc Kees Rocks, PA.
Marianne was my classmate in high school. I was having difficulty looking at a house I was interested in. The house was not expensive, it wasn't close to Marianne's area but she helped without hesitation. I got the house couldn't be happier, she was there every step of the way

07/14/2015 - Jamie B
Sold a home in 2015 in Springdale, Springdale Township, PA 15144.
Marianne is wonderful! She always answered or got back to me right away. Anything she didn't know she found answers to very quickly. She is so pleasant and positive to work with. I would highly recommend Marianne to buy or sell a home with!
Marianne went above and behind while we were selling the house. She was very responsive, even when the For Sale sign blew away in a big storm. Within minutes she was at the house and somehow she actually found the sign in some bushes and fixed it. I would recommend her and Berkshire Hathaway to anyone who asked.

Client Type: Seller
County: Allegheny
Customer Zip Code: 15146
Home Value: $100,000-$249,000
Office: Fox Chapel BH
Property Address: 1205 Old Concord Rd
Property Zip Code: 15146

~ Patty Davis
Marianne provided very prompt, professional service and treated our small transaction as if it were a multi-million dollar deal.

She was thorough and efficient and made closing the deal a breeze.

Client Type: Buyer
County: Allegheny
Customer Zip Code: 15218
Home Value: $0-$99,999
Office: Fox Chapel BH
Property Address: 1400 Smokey Wood Drive
Property Zip Code: 15218


~ Paul Pieffer

Marianne gave great suggestions for updates and staging as well as where we could save mo way to make the biggest profit possible. She was definitely on the seller side, always having our interests in mind. She kept us well informed and on track when it came time to list the house and provided a wealth of information regarding the selling process. She was thoughtful and fun to work with which made a stressful time easier for us.

Client Type: Seller
County: Allegheny
Customer Zip Code: 15146
Home Value: $100,000-$249,000
Office: Fox Chapel BH
Property Address: 1234 Harvest Drive
Property Zip Code: 15146
~ Dennis Farren