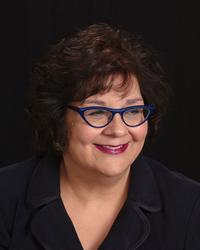 Rachel Berlin
Realtor®
North Hills Regional Office

Call Agent
Text Agent

(13 reviews on Zillow)
www.rachelberlin.com


Rachel Berlin's Client Testimonials
Very attentive. Always available. Great asset to your company.
~ K.E.W.

08/16/2018 - drew131
Sold a Single Family home in 2018 for approximately $500K in Wexford, PA.
Rachel is one of the very best agents in the Pittsburgh Area she knows the market & can offer her decades of experience. Rachel was able to sell our house for a record price in my neighborhood well above what people thought possible. Now all my old neighbors want to sell their house because we got so much for ours. Throughout the process we ran into problem after problem and Rachel remained calm and friendly even when we were not always calm & friendly.If you want to get the most for your home & a quick sale like mine...under 1 week we had multiple offers and a deal done a week after that.Rachel also helped us find our dream home in Gibsonia at the same time and we closed that deal the other day.Ask yourself do you want a professional or do you want to hire someone just because you know they sell Real Estate. My suggestion would be to hire Rachel who comes with experience & a good attitude.

05/11/2018 - sumieb43
Sold a Single Family home in 2018 in Pittsburgh, PA.
Rachel was wonderful to work with and sold our home! I was so pleased with her warmth and caring nature. She is very professional and understood the market . I especially loved that she did what we asked and then some . I appreciated that Rachel was able to meet both the needs of my self and my husband ,always checking with both of us and giving us time to process! We have dealt with other realtors in Pittsburgh and other states and I wouldn't hesitate to pick her. Do it now!

04/12/2018 - Texmate
Bought a Single Family home in 2017 for approximately $400K in Pittsburgh, PA.
We worked with Rachel as part of a relocation from Houston to Pittsburgh. For a while we spent time in an apartment before making a purchase. Rachel was very patient with us and understanding. She listened to exactly what we were looking for and we found it on the first try which is the home we love. She led us through the entire process and spent over 90 minutes reviewing the inspections and describing how closings proceed here in PA. She offered great advice we would not have thought about and let us know what to expect including the surprising transfer tax. If and when we sell, we will call Rachel and you should too.

02/08/2018 - zuser20170827102729667
Bought a home in 2017 in Brighton Heights, Reserve Township, PA 15212.
We contacted Rachel out of the blue to help us purchase a home <$110,000. She let us experience what that price range would get us in Pittsburgh, then showed us higher priced homes and the difference. She was honest but not pushy. I like that she had opinions about the quality of the home and neighborhood since we were from out of town. She was never pushy, patronizing and always patient. In the end, we found a lower-priced home in upcoming Spring Hill and are satisfied customers.

02/07/2018 - user93150913
Bought a Single Family home in 2017 for approximately $75K in Monroeville, PA.
Rachel helped us find a rental property in late 2017 and was an extremely responsive and proactive realtor! We really appreciated how she responded to our emails, calls and questions within minutes during work hours and non-work hours. She proactively hunted down insider information for us about homes we were interested in and was very patient as pivoted focus several times during our search. Highly recommended!

01/14/2018 - kinnunen04
Sold a Single Family home in 2017 in Baden, PA.
Rachel was great to work with. She was extremely knowledgeable about property values in the area. She was patient, honest and extremely responsive to any questions we had. She helped us price the house to sell and assisted us in negotiating a fair selling price with potential buyers. The entire experience was positive. I would recommend utilizing Rachel to any friend or family member and would utilize her again myself in the future!

10/11/2017 - jason puniak
Bought a Single Family home in 2017 in North Huntingdon, PA.
very knowledgeable very responsive very nice works very well with a crazy schedule considering i work nights and im off on weekends she also willing to go way above and beyond to accommodate us thanks rachel for the hard work put in to finding a good home.

10/05/2017 - phf22660
Sold a Single Family home in 2017 in Mount Washington, Pittsburgh, PA.
Rachel patiently worked with me to develop a plan for readying my house to get the highest $$ -- it took a year but was well worth it as I received multiple offers. She delivered the most critical part of seller representation in my opinion - pricing my house correctly! Marketing materials and photography services were top notch.She was also instrumental working with the Berkshire home warranty company to get my water heater replaced days before walk thru while I was out of town. Personable and skilled at interfacing with the buyer team and closing participants.

09/13/2017 - ewfassler1
Sold a Single Family home in 2017 in Gibsonia, PA.
Rachel is an excellent realtor. She helped us out with determining any improvements that might help us sell our house for our asking price. She has excellent knowledge of other homes in the area and helped us understand how our house compared to others. She was a very calming influence as I really wanted to sell immediately, but she helped me get a better understanding of the market dynamics in the area and explained how she expected the market for our house to develop. She was spot on with regard to how much we sold our house for. Rachel is also very friendly and took time out of her day at almost anytime to help answer any questions.

06/20/2017 - Tim Campbell
Bought a Single Family home in 2017 for approximately $200K in Allison Park, PA.
Rachel was the best real estate agent that I've had dealings with! She was on top of everything throughout our home buying process. She answered any and all questions we had, replied to messages very promptly, and we felt that she really looked out for us as buyers. I would highly recommend Rachel as an agent, she was absolutely wonderful!

03/14/2017 - SamYoung60
Bought a Condo home in 2017 in Pittsburgh, PA.
Rachel is extremely patient and kind. She has been such a godsend for me through the process of purchasing my home. I was looking for two years to find the "perfect home" and never once did she give up on me. She is absolutely fantastic and I would recommend her to anyone!

01/23/2017 - cafeo610
Bought a Single Family home in 2017 in Glenshaw, PA.
Our experience with Rachel Berlin was top notch. We met her through an open house and we just clicked. She was so personable, but yet very professional. We asked her to be our agent for our home search. She was very acertive, informative and diligent. So happy she fell into our lives. Thank you Rachel.
I just wanted to drop a quick note and give my compliments to Rachel.

She was such a wonderful agent and handled the whole transaction as professional should do. I really enjoyed working with her. Wishing her all the best in this business. Rachel is a great asset to your team.

~ Aida - Realtor
Dear Rachel,

Your approach to the real estate business and your clients is admirable. Very much so!

Thank you for the information about an estate sale. As my mom and I were dropping off a few castoff boxes at GoodWill from casa del tchotchke, I was reminded of what you said, "James: you'd be surprised at what sells. For the right price, everything goes!"





~ James
As a first time home buyer I admit that I was nervous and hesitant to tackle the daunting task of purchasing my first house. After finding a few homes that was interested in, I scheduled a meeting with a buying agent to assist me. As I prepared for the initial meeting I had my guard up, much like I would for the purist of buying a new car and the nonsense that comes with it. I entered Berkshire Hathaway's local office and there was Rachel Berlin. Only after a few short moments chatting with her, my mind was at ease, the stress levels were at minimum, and I was ready for the journey. Rachel took me as not only as a client, but also a teammate, through this process. I remember bombarding her with questions / requests and I was astounded at the quick and comprehensive responses that I received. Rachel by no means made me feel under pressure at any time. She was there to assist on what was best for me and my situation. She offered advice in an easy to follow step-by-step format to get started. Once I was ready to look at houses, Rachel was on point. We looked at a mixture of homes that both of us had found within the requirements agreed upon. She was fully prepared, offering insightful information and guidance on each and every one. Once an offer was made / accepted she provided me a detailed list that included everyone's action items and respected due dates. This allowed me to keep constant track of where we were at in the process and mitigated the risk of any confusion as there are many players involved in the process. I highly recommend Rachel as a buying agent. Her knowledge, direction, and ability to execute without error is superb.
~ Louie
Rachel was very helpful during the whole process of buying my home, ensuring that the closing went smooth and on time. She responded promptly to all questions and guided me through the process. I would highly recommend Rachel to anyone looking for an agent that will help with any the real estate needs.
~ Liviu
I just wanted to say thank you so much for all of your help with my new house! It is honestly perfect, and I know my family is going to be so happy there. We already are after two days! I couldn't have gotten through all of this without your guidance and support, and I just want you to know how much it means to me. You are such a wonderful person, and it was so great working with you. Maybe once I have the house set up you can come see it! We keep finding the neatest things throughout the house, too, which has probably been the best part so far. For instance, what we thought was a soap dispenser on the kitchen sink is actually a water purifier! There are neat little gadgets everywhere, and it really is such an incredibly unique house. I'll never forget your help with getting me this home, and if there is anyone I know looking to buy, I will definitely send them your way. Thank you again, Rachel!!
~ Bella
I hired Rachel Berlin to find my new home in Pittsburgh. She gave her full attention to my purchase, making the search for a home very easy. Once found she definitely represented me- by adding to the contract home warranty protection and seller assist items that have saved me money. Even after the sale she has followed up and has delivered any document request. I highly recommend Rachel Berlin as a real estate agent.
~ Luanne
Rachel Berlin is personable, professional and competent. She helped me buy my first home and I didn't have to worry about anything; she walked me through every step and provided information and service after the sale. I definitely recommend Rachel Berlin to look after your interests during the home buying process.
~ Cynthia
As a first time home buyer, I was a total stranger to the process and had lots of questions. Rachel was very knowledgeable and guided me through the process. Rachel was responsive, punctual, and resourceful. Thanks Rachel!
~ Andrew
Rachel Berlin was my real estate agent and successfully sold my home on April 15 2015. This was a challenging task for me since I had just relocated to Connecticut in December. I needed someone that I could trust to get the job done in an efficient manner. Once I decided to sell my home on Mt Washington in December of 2014, I called Rachel to help: as expected she did a great job. Since there were very few comparisons or "comps" available, Rachel used her excellent analytical skills to derive a very fair and equitable price. She was very helpful throughout the selling process particularly since I was not living in Pittsburgh. She helped me find the right estate sale company to help sell the household items that I no longer needed. I highly recommend Rachel as your real estate agent!
~ Jeanne

11/03/2016 - zuser20150603034832342
Bought a Single Family home in 2016 for approximately $375K in Gibsonia, PA.
Rachel is a highly capable person who not only showed us homes giving us the benefit of her advice (eg., when we looked at a very beautiful but very old home, cautioned us that we would be spending all our spare time taking care of this home) but also respected some unusual constraints we had. Additionally, she introduced us to the importance of title insurance, and we were very appreciative of the BH attorney who discussed this with us.

Rachel is a pleasure to work with! She is a skilled real estate agent who really knows her craft. When I am doing a deal with her, I know things will go smoothly, and if there are any problems along the way, we will work them out.
~ Robin T

Rachel was great to work with! She is very knowledgeable of property values & is dedicated to her job. She responds quickly to texts, emails or phone calls during or after normal business hours. Rachel helps take the stress out of what is a stressful situation for most of us. I would highly recommend Rachel to anyone in need of real estate services. I'm sure Berkshire Hathaway is proud to have Rachel Berlin on their team!!
~ Carol McKenzie
After living 22 years (in the only home my youngest son remembers), I decided it was time to downsize. Rachel was very helpful and offered great suggestions and encouragement as I staged my home for sale. She was knowledgeable and understanding, and patiently walked me through the listing and selling process. During this same time period, she listened and learned what I wanted in my new home. After showing me several options, she walked me through the purchasing process. I would highly recommend Rachel Berlin to anyone who is considering selling or buying a home.

~ Karen Wright
Rachel was amazing to work with! This was our first house and she handled the transaction flawlessly. It took us awhile to find our perfect house, but Rachel never counted us out! She is very professional, timely, and answered every question we had. We could not have imagined going through this process without her guidance. We would 100% recommend her to anybody looking for a new house!
~ Marty Everhart


Rachel is an amazing realtor. She walked me through every step and was patient in helping me understand all of the things that go into buying a house. She is also a great negotiator and is able to accurately judge how a seller is going to respond to an offer. I highly recommend her!
~ Jessica Watts
For over four years I have gone back and forth trying to make a hard decision about selling my home, when I finally decided to put in on the market I chose Berkshire Hathaway and requested Rachel Berlin. I had multiple family members who retained her services and all we extremely happy with their outcomes. Needless to say Rachel was a pleasure to work with and guided me every step of the way, making a stressful transition seamless. She is a true professional and is extremely knowledgeable in her profession keeping her clients as her top priority. I will always be thankful to Rachel and sing her praises.



~ Janet Poillucci