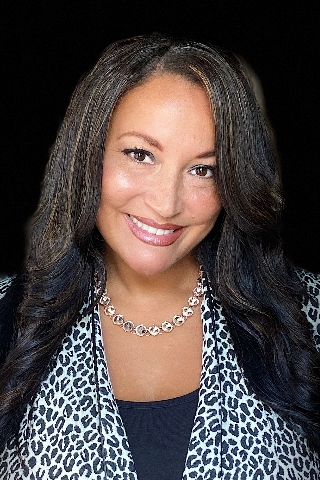 Mary Briancesco
Realtor®
Beaver Office

Call Agent
Text Agent

(2 reviews on Zillow)
www.marybrealtor.com


Mary Briancesco's Client Testimonials
Mary is absolutely amazing! She worked with us and helped find us our dream home! She went above and beyond to make the buying process a smooth one. I highly recommend Mary to anyone that is selling or buying and I promise they will not be disappointed. She is the best and if you need a realtor She is your girl.
~ Margarita Samaras
Mary was so helpful throughout the entire confusing process of selling and buying. Couldn't have done it without her, she was amazing with my dad.
~ William/Pilar
Very professional easy to work with highly recommend it to anyone buying or selling a home
~ Ron Jaber
Mary was professional and helpful from day one. She was knowledgeable throughout every step of the process and answered every question. It was an overall excellent experience and I would strongly recommend her to anyone looking for help buying or selling a home. A+
~ Scott

01/19/2018 - Autumn
Bought a Single Family home in 2017 in Beaver, PA.
Mary was very helpful to us in all stages of the home buying process. We were first time home buyers, so she helped us to know important things to look for and decide what was important to us in a home. She helped us feel comfortable with our decision and truly made us feel like her goal was to help us make the right decision. I would highly recommend Mary to anyone in the area!

01/18/2018 - gdiddy1081
Consulted me on buying or selling a home
Where can I start to tell you about this awesome agent. 1st she truly knows what she is talking about and will listen to you one what you are looking for. If want a four bedroom house she is going to show you a four bedroom house and not try to push something you don't want. Same with the location, she worked aimlessly to try to find us something for our family in our price range and around the location we want. Funny turns out the first house she showed up back in November of 2016 we ended up back at that house in March of 2017 to buy it. Since we were first time home buyers and didn't understand some of the language or terms that were being used by the sellers, Mary will take the time out to explain it to you. Even at almost midnight she gets back to text messages. Trust me on that we have on more than just a few occasions at a question that would eat us up and she will still be awake and reply quickly. If you haven't thought about using Mary as your agent you might want to, she understand the market through and through and isn't going to let a seller walk all over you when buying a house that you want or dream of. Mary will indeed work to make your dreams come true.Get Mary as your agent and I promise you that you will not regret that decision.
Before I had begun my personal home buying experience, I obviously knew that it could be a sometimes difficult, grueling, and challenging process. Luckily for me I made a very important decision to seek Mary as my realtor and the most difficult part of my experience has been coming up with an adequate review to let everyone know just how exceptional Mary is at her job! Pleasant, dutiful, knowledgeable beyond comparison, and extremely motivated! Mary made my home buying experience far more easy than I could have ever imagined and I'm confident she can do the same for you!
~ John Gulish
Mary exceeded my agent expectations. She was very flexible and able to get me in quickly to look at properties. I had several issues during the process and she was there fighting for me every step of the way, looking out for my best interest. She was available day and night for any questions or concerns; we even met at the office at 10pm to put in the offer on my home. Mary was very knowledgeable and overall a pleasure to be around. I would highly recommended her to any potential home buyer.
~ Nicole Rogalla, Beaver Falls Pa
Seriously people... If you're looking to buy or sell a home, go see Mary Schuller-Briancesco. We were so fortune to have a smooth and positive experience while house hunting and closing on our new home. We were thankful for her knowledge, professionalism, and willingness to answer any of our questions. She comes highly recommended. The spring market will be buzzing, so contact her today!
~ ~Deanna Bautti
I had Mary for my real estate agent from the beginning of my house hunt to my closing date. I can say without question she is a great agent who makes the process simple, down to earth, and enjoyable. In addition to being a knowledgeable real estate agent, she also has an eye for finding defects and potential issues with house purchases that the everyday common folks might not have thought of, or noticed at first glance. Mary noted my concerns, as well as my requests for researching properties. Her communication was very helpful since my job has me out of town quite often. If your looking in the Beaver County and North Allegheny county area I would fully recommend her services, you will not be disappointed with her work.
~ Jesse Langenhahn, Hopewell Twp
Mary has helped me sell 2 houses when I've been out of state. She was very compassionate when my father passed and put every effort to assist me sale his houses. She worked tirelessly and maintained constant communication with me to get the best sale of my father's houses. I work in the military and her dedication is consistent with the standards that we set to accomplish missions. She never made it feel like it was her job to sell the houses but made me feel that she was a friend helping me. Thank you Mary and I would recommend you to anyone that needs your professional assistance. Job well done and I am grateful
~ ~Eric Belkowski ~
Mary was a great agent from the beginning to the end. She is a great listener and get things done in a timely manner. She is very flexible with her schedule and we are very happy with all she did for us. If you are looking for a great friendly person she is the one to go with. We will use her again someday.
~ Salli Barbish, Butler Pa
Mary was amazing! She really went the extra mile for us! She is a true professional! The sale of my house was difficult and complicated, but Mary made it happen! I would recommend her without question to anyone needing real estate services! Thanks Mary!
~ William Linger
Mary is the most hard working agent you will ever come across, she will make your dream sale a reality while having a good time doing it. She sold our home in 4 weeks with 2 open houses and a ton of advertising, she truly is one of a kind... so if your ever in need of buying/selling a house please call mary
~ Robert & Jennifer Shreckengost Conway Pa
Mary couldn't of made my first home buying experience any better! Her schedule was flexible, she was quick to show property's, and always communicating! I would recommend her to any new buyer or experienced buyer!
~ Kate D. Meli
Mary recently helped my wife, Rachel, and I realize our dream of home ownership. From the very beginning, we knew we were in good hands. She was incredibly mindful and respectful of how big and important of a purchase a home can be and always went the extra mile to ensure that we knew everything thee was to know about the houses we looked at. There was nothing that we'd change and without a doubt, if we are ever in the market to buy or sell again, we know who we're calling!
~ Adam McClarey Beaver Pa
I was a bit apprehensive about doing business with a friend because we all know how that can go. Well, Mary, we couldn't have picked a better person to help us sell our first home and buy our forever home. It's so hard when you are so emotionally attached to your house and the memories you made while there. It's also hard when you have a toddler, a dog and are pregnant! Not only did Mary sell our house (in record time with 3 similar ones still on the market) she gave us expert advice and also helped with repairs needed. We cannot thank you enough for going above and beyond not only for us but for Logan. Ps: she's quite wonderful with little ones! We are so grateful for you!
~ Nicole Moravec Imperial Pa
Mary is a fantastic realtor who listens to you and finds exactly what you want. She's a tough negotiator and is always available even with short notice. I highly recommend you call her if you want to find your perfect house or sell the one you have!
~ Sandie Egley