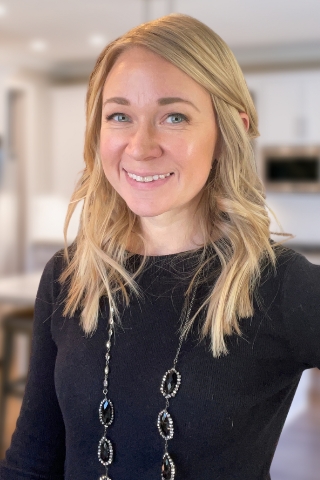 Courtney Anderson
Realtor®
East Regional Office

Call Agent
Text Agent

(10 reviews on Zillow)
www.CourtneyAndersonRealtor.com



Courtney Anderson's Client Testimonials

06/12/2021 - leighann cobb96
Bought a single family home in 2020 for approximately $350K in Delmont, PA 15626.
Courtney has been a dream to work with! We started out moving from another state at the beginning of the pandemic and ultimate lyrics found ourselves in a temporary housing situation when our previous house sold and then all real estate activity was put on hold by the state. She knew how eager we were, kept us in the loop with anything she heard regarding things reopening and the day real estate was able to resume operations she had us booked to start viewing homes by 9am! She guided us through the process, answering every question and still answers any questions we come across almost a year after we purchased our home. Pretty sure we're in our forever home, but if not we know exactly who to turn to!
Courtney was very professional, knowledgeable, and very dedicated in making our home selling experience a pleasant experience. Courtney sold our house less then a day after it went on the market. She keep us informed the whole way until closing and we will highly recommend her to anyone we know that need to sell a house in the future.
~ Stephen Chowan
Courtney was a wonderful agent! Not only did she sell our house quickly, but she was a relentless advocate for our interests and helped us negotiate a great deal. The best part though, is that we gained a friend.
~ Kito Holliday
With so many questions and stress involved in purchasing and selling a home, it's important to have an agent that is reliable and has the ability to provide you with the confidence that you're getting strong service and worth the time and money that you put into the process. Courtney was exceptional in all facets of the process and my wife and I couldn't have been more pleased with the service, dedication and eventual outcome. We felt lucky and blessed to have the entire buying and selling process go as it did and a big reason for that success was Courtney.
~ Patrick R Ruffolo
Courtney was very personable, professional, punctual, and patient. She always messaged me right back and was on top of everything. She's the best realtor! I highly recommend!
~ Mark Morrison

10/09/2019 - jpvallano1981
Bought a home in 2018 in Larimer, Irwin, PA 15642.
Courtney is a fabulous realtor. Compared to other realtors, Courtney was highly knowledgeable, responsive, and kind. Courtney was also great at dealing with my difficult schedule, as I was temporarily out of town while searching for a home. I cannot give her a stronger recommendation-- she helped me navigate the process with as little stress as possible!
We were definitely picky in choosing our home. Courtney was very patient throughout the process and never too pushy. We also went through a several month period when we were concerned with job security. She let us take the time we needed to sort out our finances until we were ready to look again!
~ C.M.

10/31/2016 - bobichk814
Bought a Single Family home in 2016 for approximately $150K in Hunker, PA.
Courtney was willing to go anywhere to show us a house and also very open to tell us things about a house we needed to be aware of that she thought might be an issue! I really liked how she handled herself in situations where we were undecided and she would offer thoughts of things she heard us say at other properties to help make our decision. Courtney was very thorough throughout the entire offer/purchase process and kept us informed the entire way! Never once did we feel left out! Courtney is definitely a top notch agent and I would recommend her 100%!

08/30/2016 - user57550772
Bought a Single Family home in 2016 for approximately $125K in Jeannette, PA.
Courtney was always available to answer questions. She was kind and easy to work with. She was able to secure our home in less than a week and helped us close within 30 days. I would recommend her to help you find your forever home!

08/29/2016 - user14270048
Bought a Single Family home in 2016 for approximately $75K in Jeannette, PA.
After getting cold-shouldered by two other realtors, we received a prompt reply from Courtney about a house we were interested in. We assumed that, because of our limited budget, the others just didn't want to bother. Courtney worked very hard to show us the houses we wanted that fit our schedules, she was always very prompt and professional. She was absolutely delightful to work with, and I intend to utilize her services in the future. After 4 months of searching, we finally found a home and moved in within a month of agreeing on a price. I have exactly zero complaints from my experience, and 100% recommend her to other first-time buyers unsure of the process .

02/16/2016 - rjcollege
Bought a home in 2016 in Shieldsburg, Derry Township, PA 15670.
Courtney was a pleasant surprise. She returned all calls very promptly, and helped us immenseley thru the closing process. I would strongly reccomend her to anyone looking to buy or sell a home! She went above and beyond our expectations.

02/09/2016 - samdurs
Bought a Single Family home in 2015 for approximately $125K in Irwin, PA.
Courtney was very helpful and patient when helping us find the right home for our family. She was always available for questions and to show us houses. She knows the ins and outs of the purchase process and ended up saving us money on our home. I would definitely recommend her to anyone looking to buy a home!

07/15/2015 - rob
Bought a Single Family home in 2015 for approximately $100K in North Versailles, PA.
would 100% recommend Courtney. 6 months ago i called her on a property she was the listing agent on and she knew it was a long shot that i would be able to even make an offer on the home. but still took the time to answer all my questions. and a few months later things changed for me and i was able to move on with buying my first home so i went back to her. called her up on short notice with a few homes i wanted to see and that after noon got into see 1 of those homes (all home had been occupied) . the next week i gave her a list of 7 we got into all of them and moved on the one we loved. courtney was always on top of things for me and called me back in a timely manner. I felt like i was her only client and loved working with her