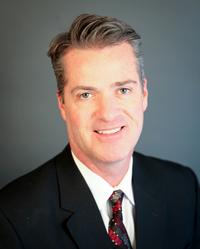 Chris Dickson - Branch Manager
Realtor®
Hampton Regional Office

O: 412-487-8008
C: 412-721-4042
www.chris-dickson.com


"I am passionate about skillfully serving the best interest of my agents and our clients."
BACKGROUND
Within my 28 year career in Real Estate, I have
been a top producing sales
agent, a sales manager, and a Broker/Owner. I am proud to serve as the Sales
Manager for the outstanding agents within the Cranberry office, as well as the
company's Regional Manager for the North.

For 15 years I was the Broker/Owner of Dickson Realtors in Pasadena California,
a company with 6 offices and 300 agents. Then in 2010 I sold that company and
moved my family to Pittsburgh for a change of lifestyle. The move has been
wonderful for us and we feel blessed to be here.

As working with people is where my greatest passion lies, this opportunity to be
in a management position with this exceptional company has been a
blessing as
well.

MY PHILOSOPHY
I take the success of the agents I manage very seriously. My philosophy is
that my agents are my clients, and my job each day is to provide support,
advice, direction and an office environment that will enable them to thrive and
succeed.
I am committed being selective with the agents who are invited to be a part
of our Cranberry office in order maintain a team of positive,
supportive, energetic and highly productive professionals who provide superior
service to our market place.

MY COMMITMENT TO MY AGENTS
- Accessibility

- Transactional Support and Troubleshooting

- Experienced Business Planning

- Hands on Support in Mastering Technological Tools and Applications

- Innovation in Marketing and Representation

- Creating Opportunities for Growth

- Highly Professional Office Facility with Exceptional Staffing and Equipment
$2,245,000
Bedrooms

4

Bathrooms

0 Full 0 Half
View All Listings