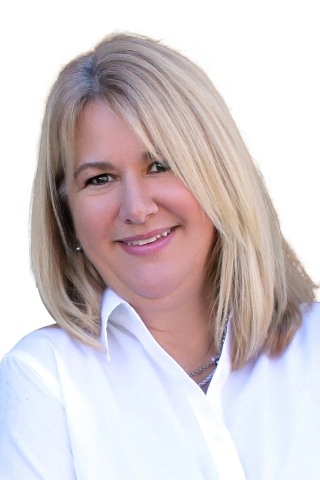 Melissa Herrington

- Herrington / Porterfield Team

Realtor®

Greensburg Regional Office


O: 724-838-3660
C: 724-309-7332

(4 reviews on Zillow)
www.soldyourhometeam.com

Melissa Herrington Client Testimonials

05/01/2016 - user84472619
Bought a Single Family home in 2015 for approximately $175K in Wyano, PA.
It took my husband & I about 1.5 years until we finally found our home. We looked at a lot of places during that time, but just couldn't find 'the one'. During that time, Melissa was so very patient with us. She was ALWAYS available & literally worked around our schedule, as far as going to look at a house. Melissa is such a people person & very easy to talk to. Not only did we finally find our home, but we also gained a great friend during this journey! I would highly recommend Melissa Herrington. She definately goes above & beyond!!

10/22/2015 - user5451802
Bought a home in 2015 in Norvelt, Mt Pleasant Township, PA 15666.
My husband and I could not have asked for a better person to help us with our first home purchase. It didn't matter if I sent her a text at 6 AM, or she would email me at 10 PM, she made sure to always respond (even when she was on vacation). Melissa is very hard working and extremely helpful. I feel every question I had, which were many as a first time buyer, she answered and gave us great explanations. We are blessed to have worked with Melissa and would recommend her to EVERYONE!

10/18/2015 - ldunnett4
Sold a Single Family home in 2015 for approximately $175K in Murrysville, PA.
Melissa is amazing! She goes above and beyond for her clients. She sold our house for us, and was so knowledgeable about what people need, want and what the best approach was. I would recommend Melissa Herrington to anyone! Your would be in great hands.

07/22/2015 - Kris Guidry
Sold a home in 2015 in Gahagen, Allegheny Township, PA 15926.
Melissa was knowledgeable in the area where the house was located. She had my best interest with regards to the whole selling process. Contacting her through phone or texting was convenient and response time was very quick.
Melissa is a great real estate agent! She was most helpful helping my daughter and her husband find the perfect home in Mount Pleasant! Thank you, Melissa!
~ Bea Sweeny
Reviews on Zillow 1934508 "My husband and I could not have asked for a better person to help us with our first home purchase. It didn't matter if I sent her a text at 6 AM, or ... more " 5.0/5.0 by user5451802 1924233 "Melissa is amazing! She goes above and beyond for her clients. She sold our house for us, and was so knowledgeable about what people need, want and ... more " 5.0/5.0 by ldunnett4 1791211 "Melissa was knowledgeable in the area where the house was located. She had my best interest with regards to the whole selling process. Contacting her ... more " 5.0/5.0 by Kris Guidry
~