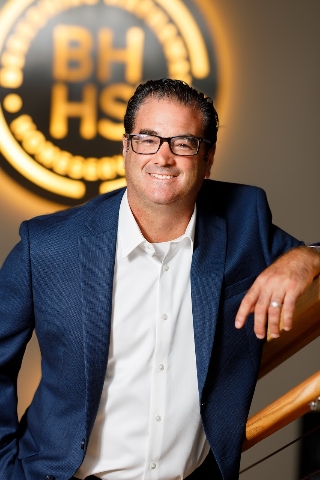 Ryan Ray
Realtor®
West-Airport Regional Office

O: 412-262-4630
C: 412-952-3274

(13 reviews on Zillow)


Ryan Ray Client Testimonials

06/05/2017 - bbergell
Bought a Single Family home in 2017 for approximately $325K in Imperial, PA.
Ryan was great throughout the whole process and made buying our first home a very fun experience. In fact, things went so smooth we kept expecting something crazy to happen because we didn't think the home buying process could go as well as it did! Ryan answered all of our questions and gave great advice. He was willing to see lots of homes and we never felt pressured into making a decision. Highly recommend!

04/16/2016 - zuser20160117101353743
Sold a home in 2016 in New Sheffield, Aliquippa, PA 15001.
We worked with Ryan to sell our previous house and buy our new house! He was excellent to work with and was always available anytime we needed him. He made sure to keep us in the loop with everything and help us with all the questions we had. He made buying and selling our house fun and enjoyable! Thank you Ryan!!

09/16/2014 - grocerjoe636
Sold a Single Family home in 2014 for approximately $100K in Coraopolis, PA.
He is a very personable individual! A sheer joy to deal with. Made the house purchasing process much more manageable and less stressful. He will seriously help/guide you through this event to make it what it is mean to be : An American Dream :)

03/24/2014 - 228824aaa
Bought a home in 2014 in Carnot, Kennedy Township, PA 15108.
Ryan was critical in the purchase of my home. He faciliated the process and kept me well informated. I thought his communication and service was superb. I will continue to recommend him to anyone I know that is buying or selling a home. Thank you Ryan!

03/05/2014 - ndelamarter
Bought a home in 2014.
Ryan Ray is an excellent real estate agent. He is dedicated to his clients and spent a twelve hour day with my wife and I on the search for new home. During the negotiation process, Ryan worked diligently to ensure all of our needs were met. I highly recommend him.

02/26/2014 - lindageorge105
Sold a home in 2014 in Large, Jefferson Hills, PA 15025.
Ryan did a fantastic job helping me to sell my mother's home in Hopewell Township. He knew the area well and was clearly able to recommend what needed to be done to the house for a quick sell. He responded promptly and professionally to all questions. The house was placed on the market in early March, and we closed at the end of May the same year.

02/19/2014 - santel11
Sold a Single Family home in 2014 in Carnegie, PA.
Ryan worked with me to short sale my mother's house. I could not have done it without him! His knowledge and patience helped my brother and I get through a difficult time. Because we had to deal with my mother's mortgage company (who was not easy to deal with) he never gave up to seeing this through to the end--which seemed like it would never end due to the extra paperwork, numerous phone calls and deadlines that the mortgage company required. I highly recommend him to anyone that is looking for a top-notch realtor!!

02/18/2014 - cornerstone.scott
Other service. Crafton Heights, Kennedy Township, PA 15205
I have worked with Ryan on several home-buying transactions. I have found him to be personable, knowledgeable, and energetic. Ryan has the ability to connect with his clients and hone in on what they are truly looking for. If you are trying to sell your existing home or looking for a new one, Ryan is the agent to call.

11/08/2013 - MK41144
Bought a Single Family home in 2013 for approximately $125K in Aliquippa, PA.
Ryan took a very stressful time and made it enjoyable and easy to deal with. He is very knowledgeable and patient. He took his time and looked at as many houses as I wanted to, without ever pressuring me to make a decision or do something I am not comfortable with. I would highly recommend him to anyone.
"We really appreciated the sincere care and concern that Mr. Ray displayed throughout the process of selling our house. He helped us to concentrate on the excitement of moving as opposed to the stress involved with moving."
~ Robin & Russ Kline
"Our transition into a new home with the assistance of Ryan Ray was very pleasant. He made our move less stressful. We were always informed and questions were answered promptly. He assured us the transaction was going smoothly and took the time to explain every detail. I would recommend Ryan to anybody interested in buying or selling a home."
~ Lisa & Victor Brown
"Working with Ryan was a pleasure! He presented himself as both professional and informed regarding every facet of home purchasing. Not only did he listen to all of our requests and questions, he answered every inquiry and concern in an honest, clear, and concise manner. His approach to our experience was to accommodate our needs, as opposed to serving the bottom line of merely closing a deal!
~ Mike Mosko & Corey Nelson
"Ryan was extremely helpful in my search for a house. He was always available if I had any questions, and he was willing to go the extra mile to help me. He was very friendly, courteous, informative, and a genuine pleasure to deal with. I cannot say enough about Ryan's help. I highly recommend him."
~ Daniel C. Heydt
"Ryan provided us professional service and quality representation throughout the entire process. We were kept well informed and always felt comfortable with him as our agent."
~ Susan & Jeffrey Gregro