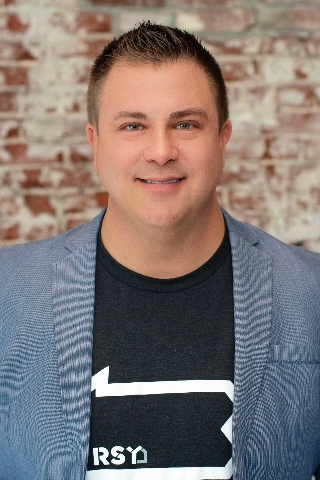 Joe Yost
Realtor®
City of Pittsburgh Regional Office

Call Agent
Text Agent

(142 reviews on Zillow)
www.RSYTeam.com



"Go with Local, I am Local"
Joe Yost
Realtor / RSY Managing Partner
Berkshire Hathaway HomeServices The Preferred Realty

A dedicated real estate professional with more than 18 years of sales experience, Joe, along with business partners John Shutey III and Michael Reed, has been pushing the boundaries of what is possible in Pittsburgh Real Estate since 2012. The top producing team in all of Western PA for units and volume, RSY executed 280 transactions for $71 million dollars in 2019. It was also Joe's best year to date, with $24 million in personal closings.

Joe's real estate expertise includes a breadth and depth of experience with new construction, move-up buyers, high-end homes, first-time home buyers, and investment properties, making him the go-to guy for buyers with diverse needs. Additionally, he's well-versed in the latest technology, which means his clients enjoy fast, effortless transactions. Ultimately, Joe seeks to deliver the kind of experience that makes clients refer friends and family, which appears to be working as 78 percent of his 2019 transactions came from repeat or referral business.

While Joe loves helping local friends buy and sell, he also enjoys working with buyers who are relocating to the area – mostly because it affords him the opportunity to share the city he loves with folks from coast-to-coast and everywhere in between. He's helped buyers from as far away as Beijing make Pittsburgh their home. Thriving on the challenge of finding people a home they'll love, Joe knows the right neighborhood is every bit as important as the right property. As such, his first meeting with buyers often involves acquainting them the area, schools, and even where to find the best pizza! Willing to go to great lengths to find the right fit, Joe's even been known to coordinate private tours of schools for his clients.

A native Pittsburgher, Joe and his wife moved to Arizona in 2000 where Joe honed his mortgage broker, business owner, and realtor expertise before moving back to the city they love to raise their two boys- Maddox 13 and Beckett 11. When he's not working, Joe enjoys traveling with his wife and baseball-loving kids. He's also regularly on the field coaching games for their Mt. Lebanon and Beaver Valley Baseball teams, the latter of which is among the best programs in the country. Also important to Joe: being a good member of his community. He's an active volunteer with Make-A-Wish and a champion for local businesses – supporting every local small business and restaurant he can. He and his family are also part of another community: T2 Crossfit, where they enjoy working out and supporting the gym's owners and their amazing community.

Honors, Awards & Stats:

Berkshire Hathaway five-time National Chairman Circle Award winner (2015-2019)
RSY Team finished in the top-25 of all 55,000 Berkshire Hathaway agents nationwide (2019)
#17 in the Top 100 BHHS Agents Nationally (2019)
#1 Team in the West Penn Multi List in Sales and Units (2019)
#1 Team on the Allegheny County Board of Realtors (2019)
#1 Team on the Beaver County Board of Realtors (2019)
5-Year Legend Award winner (2019)
Chairman's Diamond Award winners 2019 Top ½ of 1% of all BHHS Agents
Chairman's Platinum Award winners 2018 Top 1% of all BHHS Agents
Chairman's Platinum Award winners 2017 Top 1% of all BHHS Agents
Chairman's Platinum Award winners 2016 Top 1% of all BHHS Agents
Chairman's Gold Award winners 2015 Top 2% of all BHHS Agents
e-pro and Berkshire Hathaway Relocation certified
Berkshire Hathaway Luxury Collection Specialist certified
Over $250 million in closed transactions
City office top agent in one or more categories every month (2015-2020)
Sold more than one home per week (2015-2019)
Multiple million-dollar months in (2013-2020)
Member, Pittsburgh Association of Realtors
Member, National Association of Realtors
Represents corporate relocation employees for: American Eagle, FBI, NFL, Heinz, Alcoa, Del Monte, UPMC, Google, Chevron, State Farm, ATI Metals, Caterpillar, PNC, Under Armour, 4moms, PPG, NoWait, Dicks Sporting Goods, UBER Technologies, Highmark, ShowClix, and others
#1 Team in all of Western PA in Units and Volume.
Ranked in the top 25 Nationally for 55,000 Berkshire Hathaway agents.
Active MAKE A WISH VOLUNTEER
Designated Luxury Specialist.
Member, Pittsburgh Association of Realtor's
Berkshire Hathaway relocation certified
National Award winning Chairman Circle in 2015 , 2016, 2017, 2018, and 2019.
Over $200 million in personally closed transactions.
Sold more than 1 home per week from 2015 to 2020
Multiple Million dollar months in 2013, 2014, 2015, 2016, 2017, 2018, 2019, and 2020..
My Certifications
Relocation Certification
Luxury Homes Specialist
E-Certified
Chairman's Circle
President's Circle
Leading Edge
e-PRO
Honor Society