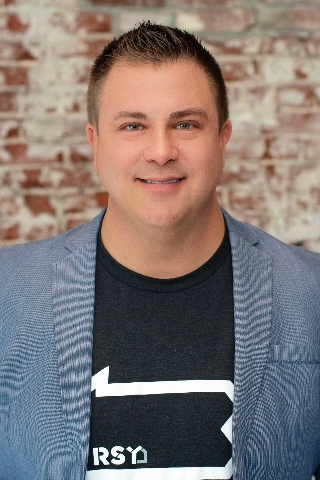 Joe Yost

- Joe Yost Team

Realtor®

City of Pittsburgh Regional Office


Call Agent Text Agent

(133 reviews on Zillow)
www.YostTeam.com



"Go with Local, I am Local"
Joe is a dedicated professional with over 17 year's experience in sales. He is a native of Pittsburgh and has two little boys. Joe and his wife moved to Arizona in 2000 and he became a successful mortgage broker, business owner, and Realtor. Even while living in Arizona he always considered Pittsburgh home. He wanted to have his boys grow up around all their family and in the best city, Pittsburgh. Joe finished the last 4 years with $12 million or more in closed transactions with 2018 being his best year ever with $21 million closed. He is very well versed in new construction, move up buyers, higher end homes, and investment properties. He is up to date with all the new technology to help your transaction close quickly and effortlessly. His whole sales philosophy depends on your satisfaction since he works mostly by referral. Although Joe loves working with his local friends and family he really enjoys taking non-locals through all parts of Pittsburgh. His clients have come from the West coast, the East coast, everywhere in between, and as far as Beijing China. He feels the right neighborhood is just as important as the right home. His first tour usually consists of getting to know the area, schools, and even where the best pizza can be found. He has even set up private tours of schools for clients. If you want a community that is mostly walkable or prefer acreage he is your go to Real estate professional.

CITY OFFICE TOP AGENT in one or more categories EVERY month of 2015, 2016, 2017, 2018, and 2019 so far.

******Berkshire Hathaway- 4-time NATIONAL CHAIRMAN CIRCLE AWARD WINNER
2015, 2016, 2017, and 2018. In 2018 he finished in the top 1% of Berkshire Hathaway agents nationwide.

*****Representing corporate relocation employees of:

American Eagle, FBI, NFL, Heinz, Alcoa, Del Monte, UPMC, Google, Chevron,
State Farm, ATI Metals, Caterpillar, PNC, Under Armour, 4moms, PPG, NoWait, Dicks
Sporting Goods, UBER Technologies, Highmark, ShowClix, and many more.

Member, Pittsburgh Association of Realtor's
Member, National Association of Realtor's
Active MAKE A WISH VOLUNTEER and committee member for their annual Grapevine event.
Committee member for "Tunch and Wolf Walk for the Homeless" Light of Life rescue mission
e-pro certified
Berkshire Hathaway relocation certified
National Award winning Chairman Circle in 2015 , 2016, 2017, and 2018.
Over $186 million in closed transactions.
Sold more than 1 home per week for 2015, 2016 and 2017. Selling 72 homes in 2018
Multiple Million dollar months in 2013, 2014, 2015, 2016, 2017, 2018, and 2019.
My Certifications
Relocation Certification
E-Certified