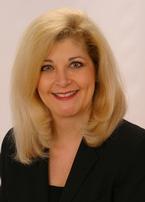 Georgann Koumaros
Realtor®
Peters Twp Office

Call Agent
Text Agent

(13 reviews on Zillow)
www.georgannrealtor.com

Georgann Koumaros's Client Testimonials

08/16/2021 - lynngiannirakis
Showed home in 2017 in Carnot-Moon, Coraopolis, PA 15108.
Georgann is the only realtor that I use for my business. Always professional and goes the extra mile for my clients. Assists me on projects even when they aren't related to a listing for her. Highly recommend her services. I've personally used her to sell and purchase a home for myself.

04/10/2020 - tlkrisher
Bought a Single Family home in 2013 for approximately $350K in Venetia, PA.
My family and I had one weekend to find a place to live when my husband was told by his employer that he was being transferred to Pennsylvania . We were connected to Georgann and she was a our savior! She listened to every detail and found us a beautiful home in the perfect neighborhood. We were lost until we found Georgann! If you want an expert that will be responsive and listen to your wants. Call Georgann Koumaros today.
Georgeann did a great job and very easy to work with
~ M.P.

07/01/2019 - fchambers93
Bought a Single Family home in 2019 for approximately $250K in Washington, PA.
dealing with Georgann was a pleasure, She handle all our needs and made buying our home very easy, she kept us updated and led us in the right direction every step of the way, i would recommend her to anyone

05/16/2019 - fishinfool27
Sold a Single Family home in 2019 in Springfield, OH.
Georgann is an outstanding real estate agent. She is very professional and yet very down to earth. She is a hard worker and always willing to help. Having her husband Alan assist with the sale gave us a big advantage in the sales process . Their knowledge and experience provided for a smooth transaction and successful sale. Thank you!

03/11/2019 - stacy popovich27
Sold a Townhouse home in 2018 for approximately $150K in Bethel Park, PA.
Georgann handled the sale of our townhouse with the utmost professionalism. She made suggestions that increased the value of the sale. Within one week on the market we had several offers. Georgann was very knowledgeable and helpful with all the paperwork. She made it a very easy transition from putting the townhouse on the market to the actual closing. I would highly recommend Georgann as an agent.

01/26/2015 - krishers
Bought a Single Family home in 2013 for approximately $350K in Venetia, PA.
Working with Georgann Koumaros was smooth and effortless. She was so well organized and really listened to our wishes. We were relocating from another state and Georgann had every stop planned to the minute so we could maximize our search time. She understood exactly what we were looking for in a new home making the process stress-free. She helped us find the perfect neighborhood for us and took care of every detail along the way. We couldn't be happier with our location of our home and the process in finding it. We would recommend Georgann to anyone.

09/08/2014 - lynngiannirakis
Sold a Single Family home in 2013 for approximately $325K in Mc Kees Rocks, PA.
I use Georgann Koumaros exclusively as the real estate representative for my business. She is always available for questions and easily adjusts to an issue or difficulty that might arise during the sales process. Even a home that everyone told me was not marketable for sale was sold in a short amount of time by Georgann. In addition, Georgann personally took me on several tours of listings last year when I was debating downsizing my house. While I decided at this time to stay in my current home, I would not hesitate to have her list my house and assist me in my next purchase. I highly recommend her services.

09/05/2014 - user95246770
Bought a Single Family home in 2008 for approximately $150K in Pittsburgh, PA.
Georgann was wonderful in helping my husband and I find the perfect home for our family. She was always very accommodating and patient and took the time to truly understand our needs. She was an absolute pleasure to work with!

09/05/2014 - oleofarm1957
Bought a Single Family home in 2014 for approximately $225K in Canonsburg, PA.
Georgann was great to work with. She was great at letting us know as properties came available. She would tell us if a home would not have good resale value. Also, she did not rush us or attempt to push us to buy or offer for something until she could tell we were ready. We will use her again if we need a realtor.